Sales… I know a lot of us don't particularly love that word. It can conjure up images of people pushing their product on you that you don't want…
…or some sleazy car salesman saying "Just for you, just today"…
Yechhh…
Because of all the conditioning we've received around sales people (i.e. people doing it in such a yucky way)…
… so many of us have resisted learning about sales because we thought selling meant being pushy.
When I left my corporate job in 2003 and became a personal trainer, I did NOT want to think of myself as being a sales person.
I just wanted to help people transform their bodies and their lives.
I remember going to a seminar once where the guy said, 'Raise your hand if you're in sales'. There was about 50 of us personal trainers sitting there in the room.
No one raised their hand! The guy said, "Well, good luck ever trying to grow your business and get more clients, if you don't think of yourself as a sales person."
I remember resisting what he was saying, even though he explained all the benefits of thinking of yourself as a sales person.The thought of being in 'sales' felt so disgusting and gross to me, I hated it. I thought if people wanted to work with me, they'd come to me. I didn't want to have to convince anyone of anything or feel like I was being pushy.
As I went through my business journey,  I finally learned that there is a right and a wrong way to sell. Selling the right way is not being pushy, manipulative or trying to convince someone to do something they don't want to do.
Selling correctly is what helps someone to change their life by investing in themselves. It's what leads to their breakthrough.
So many business owners avoid the skill of sales because they don't want to be spending time thinking about it – and it costs them greatly.
If you struggle to think of yourself as a sales person, start thinking about selling as influence. There is an art to influencing and inspiring someone to make a decision that can help them get out of pain and improve their lives.
And you can do it elegantly and authentically.
If you don't believe that your product or service will help people improve the quality of their life, you shouldn't be selling it.
If you are afraid of making someone an offer to buy something that could help them, you don't have a conviction around what you're offering.
It's super important that you have an offer that you really want to share with people, and that you're not afraid to share.
You can be great at marketing, presenting, making content and helping people get breakthroughs, but if you can't sell your services, your business won't last.
Sales is the lifeblood of your business. If you're a business owner, it's the only one way to increase the numbers in your bank account.
Sales equals freedom. Your ability to sell is in direct relation to how free you're going to be in your business and life.
If you can master this skill, it will be a game-changer for your business.
I heard a statistic recently that I found interesting…
86% of people will pay more for a good experience.
People are wanting a good experience when it comes to buying from you and they're willing to pay for it.
Here are 5 effective non-sleazy sales skills that will help you to sign up more clients…
1- Preparation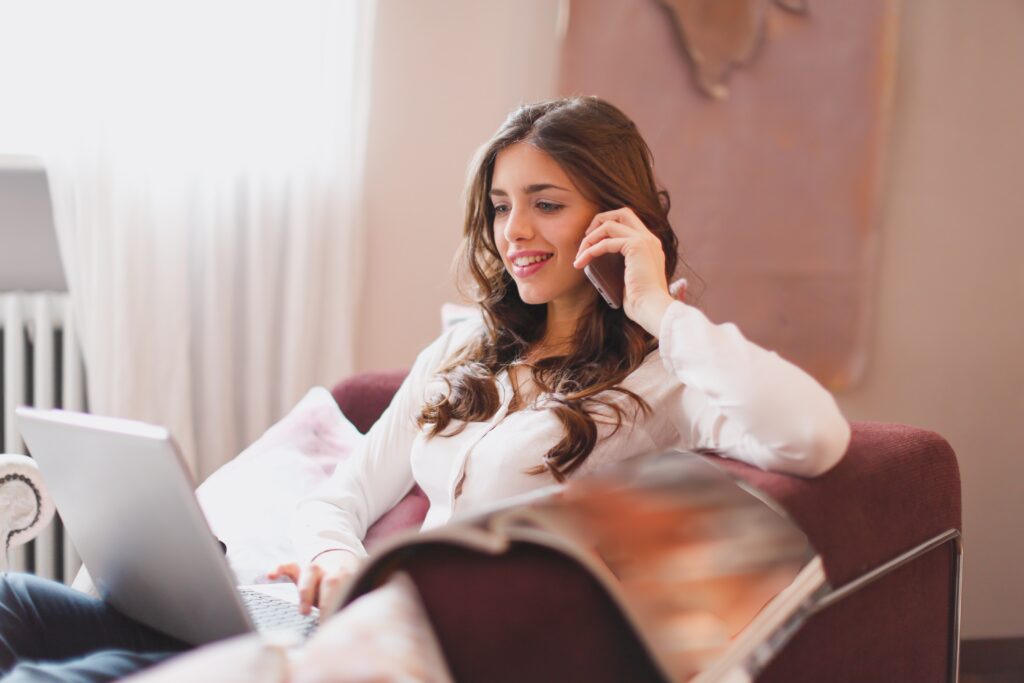 A lot of people aren't prepared when they get on a sales call, and they flounder about, mumble and ask random questions that aren't helpful. They do a lot of talking about their product.
We need to flip it so the person you're talking to, is doing at least 70 to 80% of the talking.
Business people talk about their features and all the different things about the coaching program, but they don't ask the right questions and they haven't prepared well for the conversation.
You want to research your client's situation, so you're super clear on their pain points and their problems, their dreams and their desires. These are the four things that I'm always thinking about what am I am talking to a potential client.
I'm thinking about the client's pain, problems, dreams and desires. You need to know these things, so you can help people to get a breakthrough, have a paradigm shift and realise they need to invest in themselves to get a good result.
You also need to research and understand the market. What's happening in the trends and the marketplace. What's current right now in your industry?
I recommend having a really good toolkit of awesome questions that you can ask. For example, when I jump into a discovery session or some type of clarity call with people, I'm always thinking about all the powerful questions to help them describe where they are currently at, and where they want to be.
The powerful questions I ask, help them articulate to me where they want to be in their best future self, their vision, their challenges and the consequences if they do and do not invest in themselves.
I use an ABC process:
Where ARE  you now?
Where do you want to BE?
What CHALLENGES are in your way?
I also go into what consequences they will have if they DO change and if they DON'T change.
You can say things like, "Hey by the way, if you don't change, what will your life be like in 12 months' time?  How about in 3 years' time? And what will life be like if you do invest in yourself and make a change in this area?"
I used to work at Les Mills, which was a big chain in New Zealand, who had some of the best systems in the world. Their sales systems were immaculate! One of their sales questions was, 'If you don't change, what will your life be like?' We were told to sit with people in this pain.
I didn't want to do this, until I realised that I'm actually doing people a disservice if I'm not willing to sit in the pain with them. I needed to get in the hole with them and say, 'I understand! Let's climb out of this hole together.'
I know this sounds uncomfortable to get in a hole with someone, but if you had a loved one who was smoking and they had lung cancer and were going to die. Would you try to help them? You don't want to be pushy. You want them to make a good, healthy decision.
Often people don't think about the trajectory that they're on. So it's really important you do your preparation and you get some powerful questions, that bring things to the surface for people.
You're not causing pain to the person, you're highlighting the pain they will feel if they don't change.
2 –  Positioning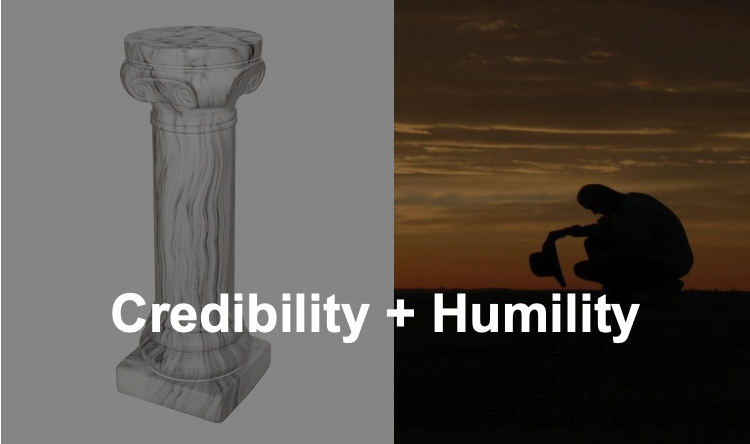 When you're having a sales conversation, there are two main positions that I recommend that you have. The first one is a position of credibility. Make sure you highlight your credibility.
The second position is humility. Credibility and humility go hand in hand and there is a sweet spot in the middle. You don't want to be blowing your own trumpet too much, but you also want to help people understand that you can help them. You can say, 'I've been blessed to work with some amazing people that I've learned a lot from in my career.'
There are 3 C's that you need to have when you're in a sales conversation:
C

onviction

C

onfidence

C

ertainty
Conviction
You need to have 100% conviction, certainty and confidence when you are talking in a sales conversation. You need the conviction that what you're offering is valuable, that it's going to help people to get the result that they want.
Confidence
You want to have strong confidence. Can you imagine buying from someone who's not confident? No, I can't either!
Certainty
You need to have certainty about what you're saying. This goes to your credibility. You highlight your strengths, your experience, your credentials, your expertise, qualifications, skills and your knowledge. And you need to do it with a certainty in your voice and tone.
Having humility when you're presenting your credibility is important. Humility is all about gratitude and being grateful. It's acknowledging your mentors and admitting you are standing on the shoulders of giants.
This is key. You don't want to put yourself on a pedestal. You can share how you've learned so much from your business mentor and that through them you have been able to build your signature system.
So positioning, credibility and humility all go together. It's really important in your sales call, that you're the leader that you're leading the conversation. You want them to feel that they're in safe hands and that you are taking them on a pathway.
3 –  Presence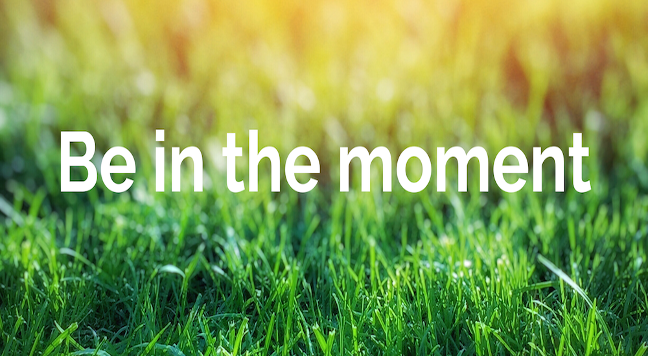 There are two things with presence. Firstly, you need to be really present in the moment with the person you are talking to. Notice what they are saying, what their body is saying if you're on a video call.
If I'm on a video call with someone that I'm helping or it's a strategy call, I'm not just listening for the words, I'm listening to the tonality. I'm watching their body language and taking note of what they are not saying.
I'm looking for every little sign to see if they can grow, if we are aligned and they are committed to really bring change into their lives. If someone's tonality is out of alignment with their body language, I would take that into account in my manner of talking to them.
You can tell if someone is not present if they're looking or sounding distracted. If you hold the moment and listen intently, you can pick up so much about what people are saying.
Deep listening speaks a lot to people. It feels terrible when people don't listen to you. But if you're responding and reacting to what the person is saying and then repeating back their power words and their emotional words, it feels amazing. And we can only do this when we are being truly present.
The second thing is your presence. Your actual presence is crucial. You want to make sure you're coming from a place of genuine curiosity and caring. Have conviction and also come from a place of caring and love.
My thought is always, how can I help this person get what they want? How can I help them achieve what they need? This person has all the resources that they need. They have the power and everything they need to succeed within them.
4 – Prizing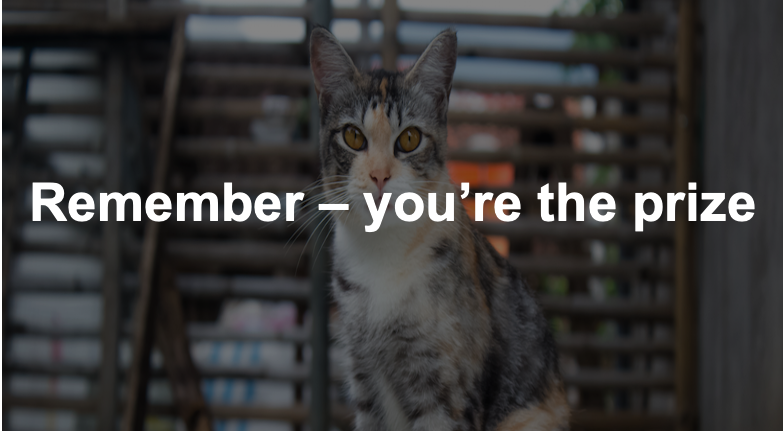 Prizing is all about remembering that you are the prize. 
This is all about you valuing yourself.
This doesn't mean that you are better than other people, but you've got to remember that they have a problem and you have the solution.
A lot of people go into sales calls thinking, "I've got a problem and I need to pay my bills. I need to sell to this person and they are going to pay my bills."
This is not the energy that you want to come across with in a sales call.
You want to be totally detached from the outcome. You want to be committed and caring to them, but you need to detach from whether they buy from you or not. And that's knowing that you're the prize.
You don't have to convince them of anything.
I've heard it described as like cats and dogs. Dogs are really excited and they come running up to you. But cats are completely different. They sit and groom themselves, and they know you will come up and pat them, because they know they are the prize.
If you think of the contrast, you have some really excited person, saying please, please, please pay attention to me, come and buy from me. Whereas, someone that knows they are the prize will think that they are the solution to a person's problem.
As a coach you don't want hundreds of people. You only want 10-20 people, so it's important to fill your calendar with the people that are exactly the right match for you.
5 – Playfulness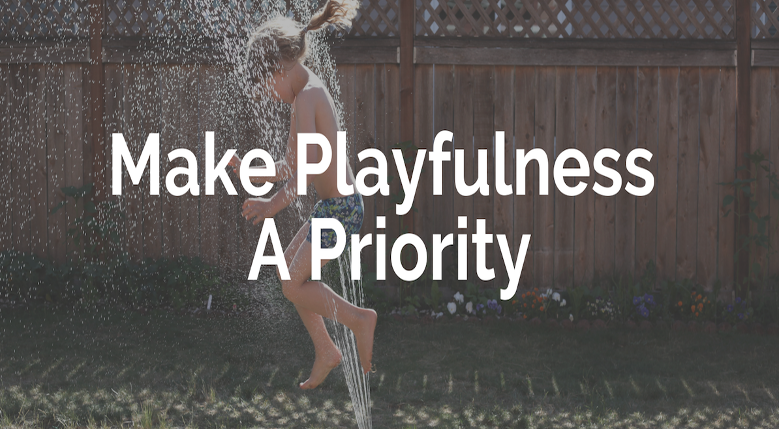 When you're doing sales, you need to be relaxed and have a little fun. It's okay to be cheeky and fun. People will relate with you and want to be around you if you know how to have a little bit of fun. Don't be so rigid and take it too seriously.
Of course, you still need to remain professional and helpful. It's a balance.
But most people are more likely to buy from someone who is having fun and enjoying themselves.
Many people get so attached to making a sale, that they forget to let go and have fun in the process.
If you ever watched "The Apprentice" you'd see that the people who were friendly and playful would be the ones who made the most sales and had the most enjoyable conversations.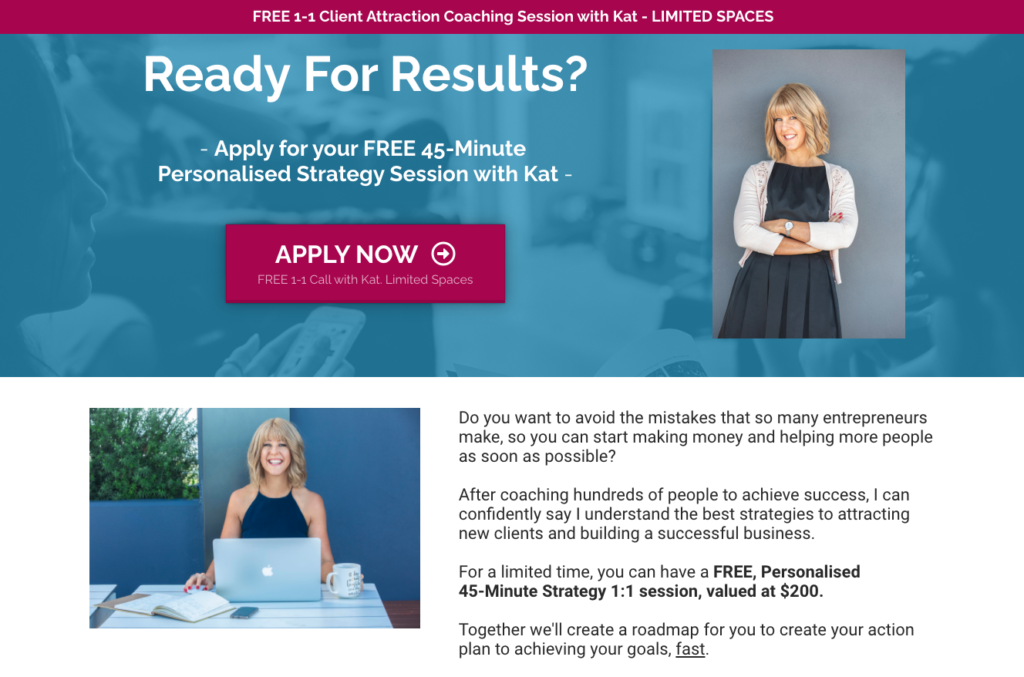 Are you struggling to sign up clients and would like to know how to better influence and inspire people to take action?
If you haven't already had a free session with me, I offer a free 45 minute strategy session where I give you a strategy for your best next steps to grow your business.