Magic happens in community. I'm super passionate about live events and the energy and inspiration that comes with people gathering together. Business is better together.
I offer a wide range of knowledge and experience in business, drawn from working in three different countries, and running 400+ events with thousands of people since 2003.
I work with female coaches and experts, helping them to attract more quality clients, grow their business, and have a bigger impact.
I run a number of different online business growth workshops on topics including:
Elegant Influence
Compelling Content Creation
Client Attraction Funnels
Online Workshops
The Entrepreneurial Mindset
These value-packed, one-of-a-kind events cover proven, expert strategies to attract and sign up more of the right clients consistently, grow your community, and make a meaningful difference, doing what you love.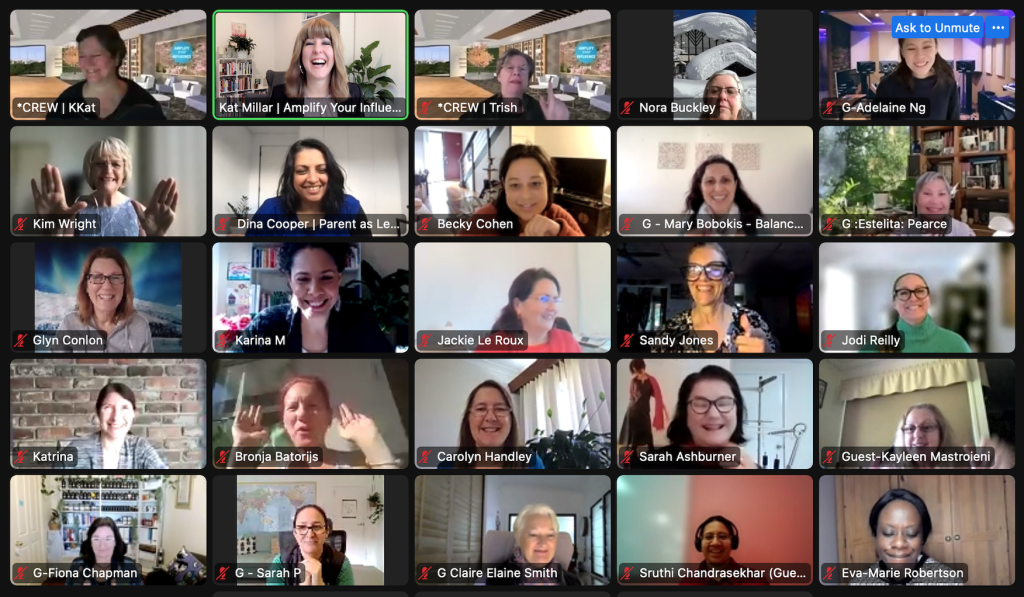 Keynote Speaker
I specialise in facilitating groups through highly engaging, relevant, and practical training sessions.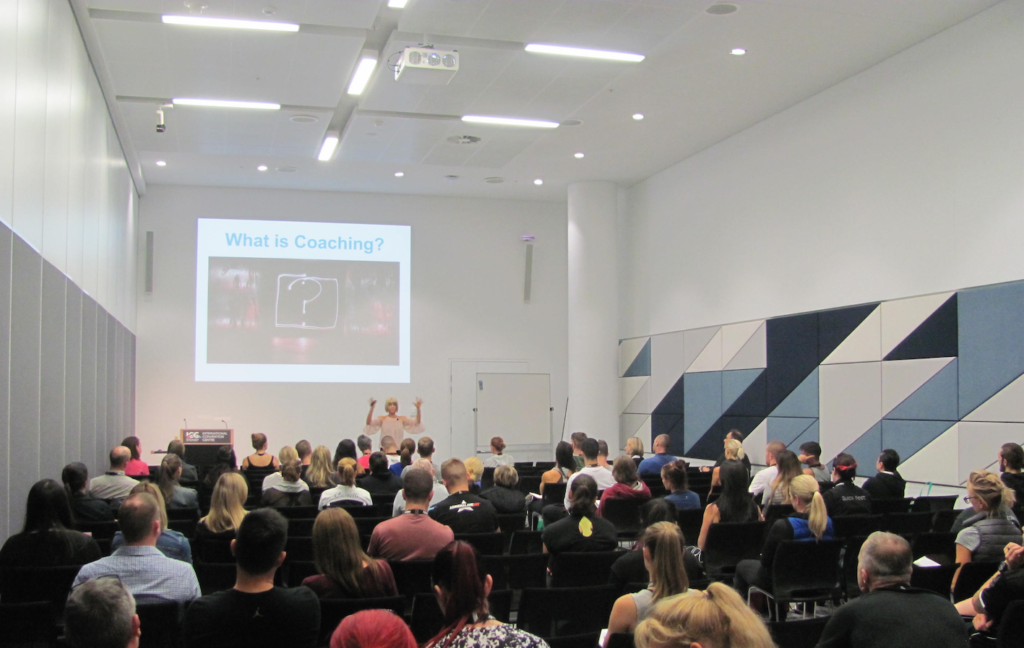 Key areas of expertise:
Client Attraction Skills
Profitable Presentations
Building Resilience
Quality Communication
Business Growth through Influence Skills
The Psychology of Motivation & High Performance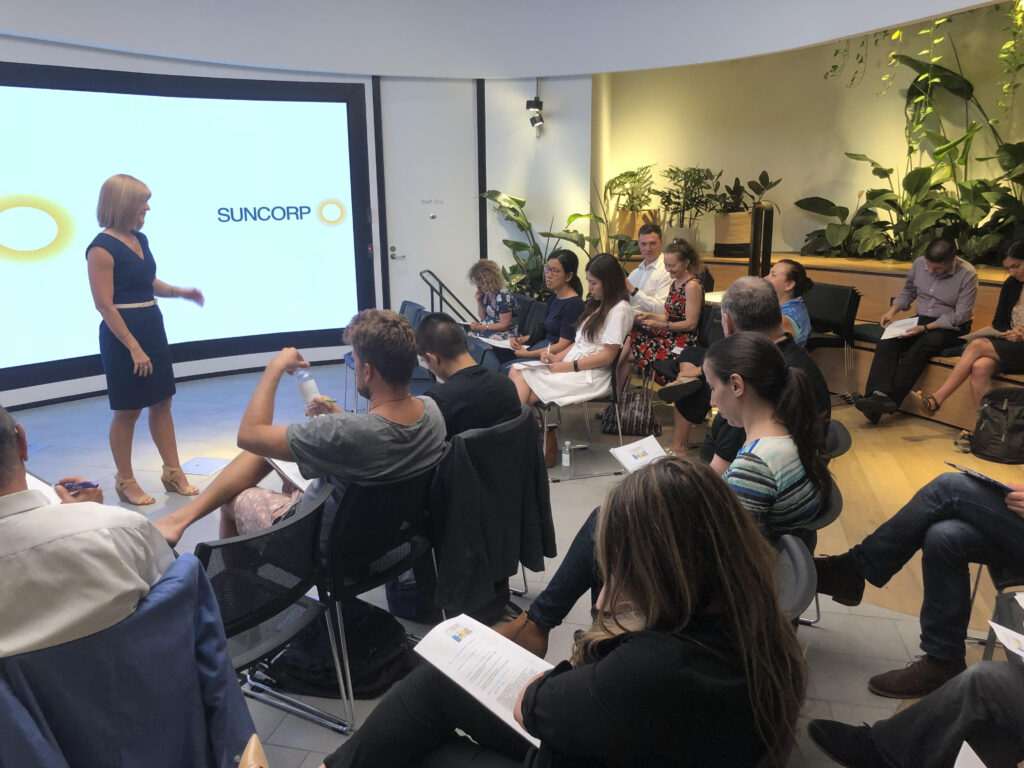 Inclusions:
Seminar with highly experienced and professionally trained speaker and consultant, Kat Millar
Comprehensive workbook for each participant
Group discussions and hands-on activities
Q & A time
Personalised, tailored content based on pre-event survey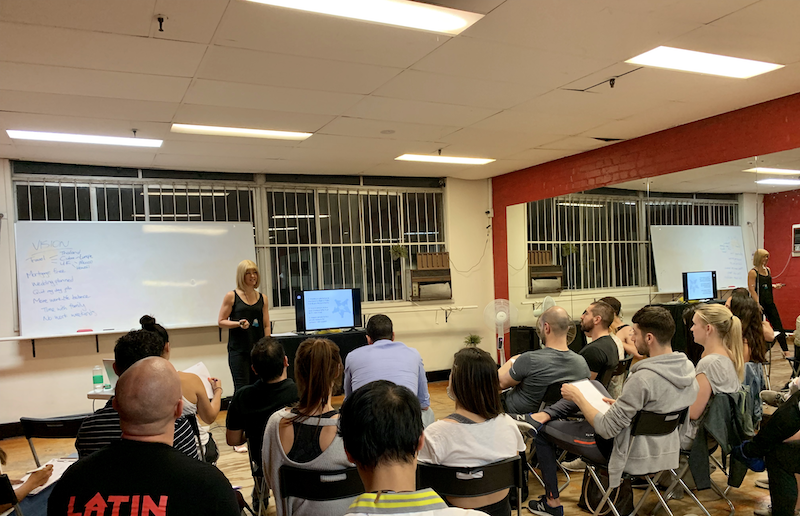 Some feedback from previous seminars and workshop attendees:
"It was very practical and engaging, I was captivated. Great tools that I can use right now for results. Inspirational and practical – this is hard to do but Kat nailed it!!! I loved the stories and all the quotable quotes" – Susie Smith, Social Ecologist
"Kat's warm smiles coupled with actionable steps to help me to find the encouragement to restart my coaching. Thank you Kat" – Salia Hainzl, Coach
"I've worked with many many coaches before but Kat has a special way to make ALL the complicated things soooo EASY. If you want to grow your business without the overwhelm, make yourself a favour to check her out.She is so generous, knowledgable and dynamic. She can really extract the best in YOU." – Camila Sunshine, Map to Purpose and Freedom
There is nobody out there who is able to offer help in so many areas of business and has this special way to put all your puzzle pieces together."Kat's genuine desire to help business owners succeed at what they do is evident. The content was presented clearly. It was great to walk away from the workshop with action steps to put into practice. Thanks!" – Connie Costa, Founder, Laugh and Live Well.
"It's amazing how much information Kat packed in! I loved everything about it and look forward to working more with Kat!" – Leanne Allen, Psychologist
"I left with so much to think about and put into action… right away. You're an inspiration!" – Ally McKenzie, Engineer, GHD"Kat is a superb communicator who understands how to create empathy and has a genuine interest in people's well-being." – Ujin Erdene, Associate Director, Banca
"Kat is a dynamic speaker and very inspirational. At our Corporate Health Day at Thomson Reuters, she brought such passion and inspired all to healthier living. She is relatable and her joy is contagious. I would highly recommend her to speak at your next health event. You'll be glad to have her!" – Alaya Haslett, HR, Thomson Reuters
"We invited Kat to speak at our gym and she brought incredible value for our members. They left with a toolbox of tips, tricks and both practical and inspirational ideas to implement. She kept everyone engaged with a unique presentation. We'd have her back in a heartbeat" – Simone Kocijan, Anytime Fitness
"It was an amazing day, I am so happy to be part of it, I got out more than what I expected." – Ying Chan, Sydney
"You have no idea how much the content has transformed my life. Seriously. It is black and white the difference!" – Caroline Hood, Team Leader
"I have been to a lot of training sessions in my time and they can vary from hyperbolic hot air to Death By Powerpoint. Kat's sessions are neither. I found the session to be so informative and her facilitative style led to a holistic conversation around how best to 'do life well'! I could not recommend her strongly enough." – Rhys Parry Badkin, Analyst "Kat's workshop was fantastic – I learned so much! She is a fab trainer, with so much passion and knowledge and she made it so much fun, I had such a great day." – Jessica Lee, Owner: The Spark Effect
"Very engaging, fun learning. I really liked all the examples and had a lot of takeaways from the workshop. Thanks so much" – Aleksandr Chistiakova, Engineer
"The workshop was packed full of treasures and hidden gems for business mindset, operations and strategic tools to accelerate the momentum" – Amanda Carroll, Sustainability Project Manager & Community Development Planner
"Fantastic! Kat presented a great session with lots of valuable content designed to create practical results in getting started. I'm ready to go!" – Leah Robinson, Artist, Educator, Soul Purpose Guide/Coach
"10/10 delivery, very engaging and presented well! I will be attending more events of yours in the future. Thank you!!" – Dale Williams, Plumbing and Civil Construction
"The workshop was very informative and provided a lot of useful nuggets of information that got me thinking. I found a lot of info I had not even considered prior to this, that I know will be helpful to me in my business" – Teddi Jutsen, Life Coach
"Love your professional approach. One of the best workshops I've ever attended. I loved all the systems and tips, what does what and trust it's all learnable. I'm going to use the tools so much, it was perfect. Really grateful to be part of it." – Oksana Rama, Leadership Development Coach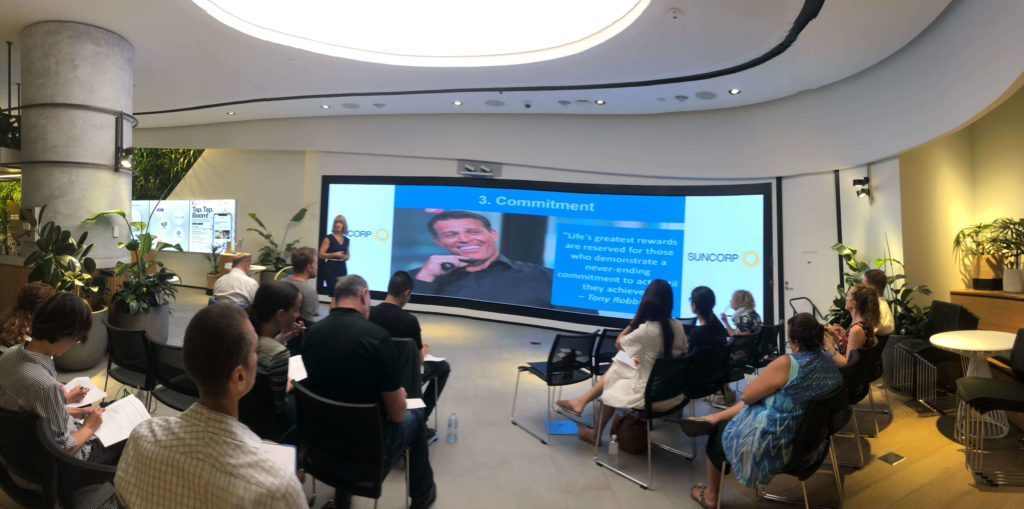 Experience how Kat can help you or your team go to the next level.
Email us to find out about Kat's next upcoming events or to discuss your speaking requirements.