FREE Client Attraction Mastery Masterclass
In this FREE masterclass, I share:
My Signature 5-Step Content Formula
The 5 most crucial elements to creating content that connects with potential clients & inspires them to engage & take the next step towards you
The ONLY FOUR things that enabled me to grow a 6-figure business in less than 12 months and the system I used to get there
My Unique 4-Step 24/7 Capture Funnel
Swipe and use this for all your offers in future, for a simple and stress-free solution to free up your time, & have a consistent flow of quality leads.
My Proven Content Creation Principles
How to hook the attention of quality clients (This aspect alone can make a massive difference in your business straight away!)
The 7-Step 'Presenting Mastery' Journey
How to move from amateur to professional, while being your real and authentic self
How To Get Found Online By Soul-Mate Clients Who Feel Like Your Best Friend
Discover the most effective ways to stand out online, cut through the noise, and be found by deeply aligned clients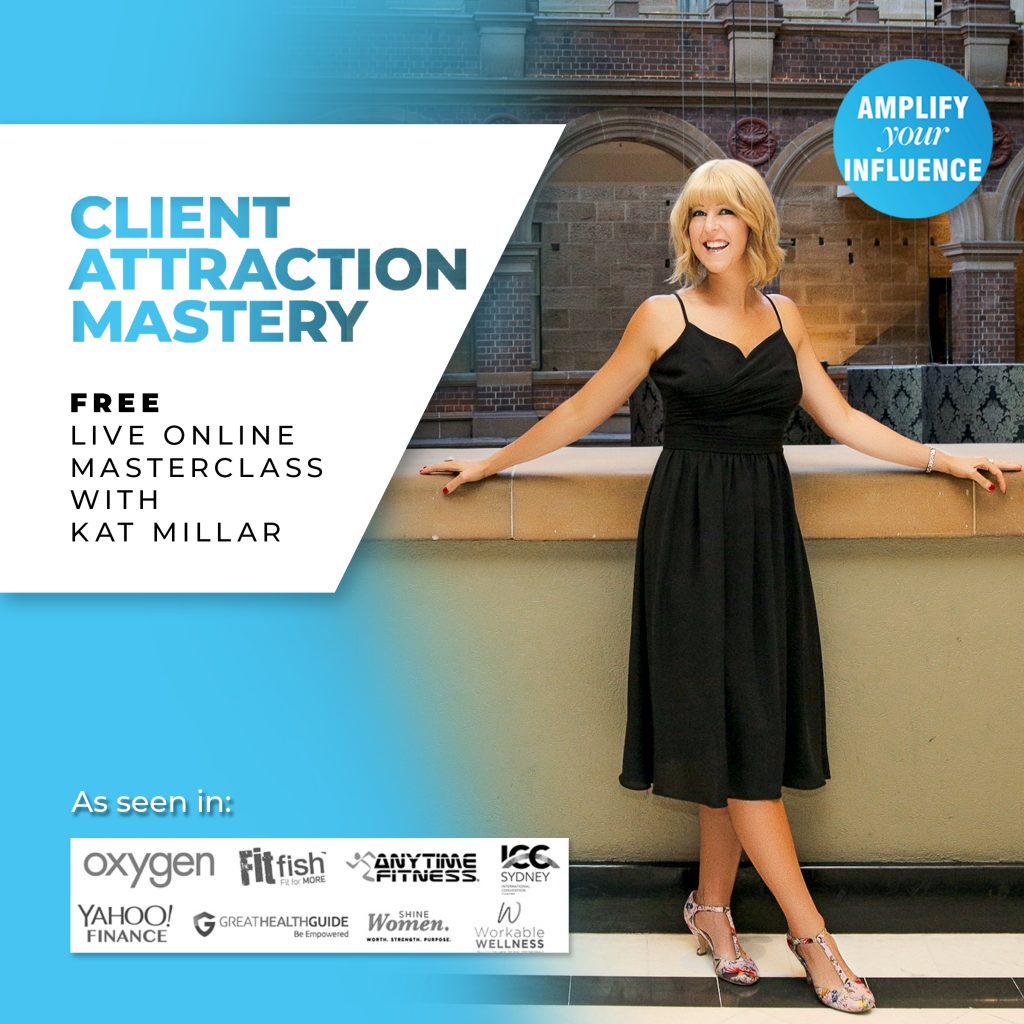 FREE Client Attraction Checklist
Here's What You'll Discover Inside…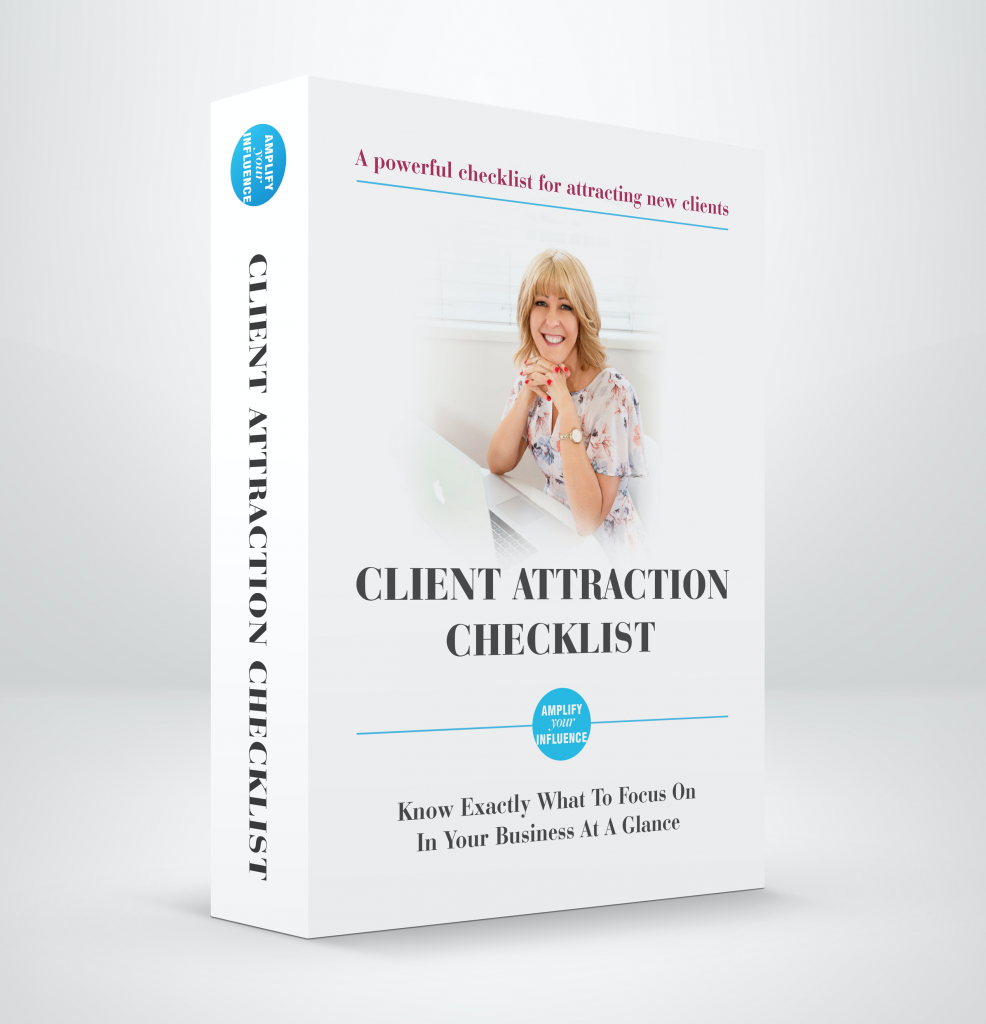 A clear, step-by-step checklist of what to focus on next
The exact actions you need to take each day to attract more clients
A powerful way for you to know at a glance exactly what to do next in your business
Easy-to-fill-in boxes to save time on the overwhelm and guesswork!
The exact steps to create your business foundations and seamless systems
FREE 5-Step Client Attraction Formula Guide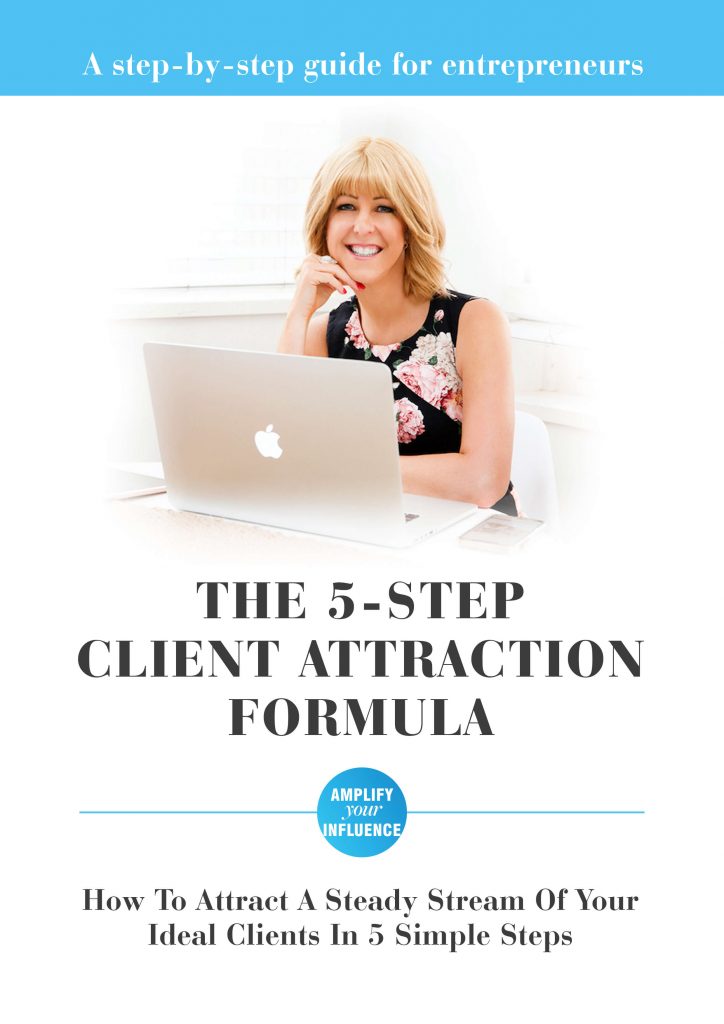 Would you like to know exactly how to book out your calendar with your ideal clients who you LOVE working with?
For a limited time, I'm giving away my '5-Step Client Attraction Formula' – a step-by-step guide with tools you can use straight away to attract new quality clients.

If you would like a simple and effective process to grow your business and help more people, you'll want to grab this before it comes down.