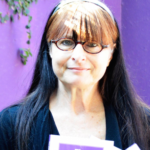 "I'm so grateful to Kat because there's no end to her generosity in terms of what she shared with us. She had a real commitment for us to go away with learning. I learned an awful lot about running my own workshops and I almost thought I had it all nailed. There is a lot of wisdom in Kat"
- Jane Turner, Published Author, WritewithJane.com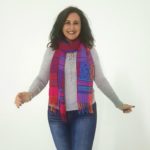 "It's amazing how much information Kat packs into her workhops. She's always out in the marketplace gathering new gems and everything she teaches she has tested and measured and she know what works fast. I loved everything about it and look forward to working more with Kat!" – Leanne Allen, Psychologist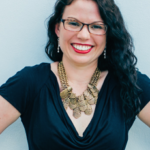 "Kat's workshop was fantastic - I learned so much! She is a fab trainer, with so much passion and knowledge and she made it so much fun, I had such a great day."
- Jessica Lee, Owner: The Spark Effect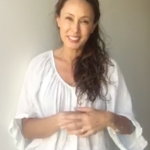 "What I loved about Kat's work is that it has given me an essential skill set to develop my technique and crafting knowledge. After all these years of avoiding new speaking opportunities, I am quite excited by the feeling that I will soon be presenting my first workshop." - Sami Johnson, Clinical Nutritionist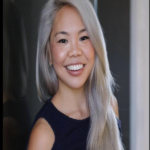 "Kat gives clear, concise + concrete info that is ultra useable"
– Jess Santosa, Dating Coach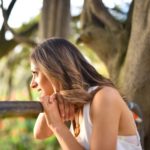 "I am not one to review many programs or workshops I have done because usually, they don't deliver what they propose. However, Kat has gone above and beyond measure helping me have the confidence and the tools to build my speaking skills.
Since learning from her I have:
- Run my first ever webinar
- Now have the confidence to do Facebook lives
- Run mini master classes online
- Feel more confident as a presenter
- Been able to craft my message so it is authentic
- Believe that I do have a voice and a message to share with the world!"
- Francesca Fedele, Owner: Emotional Mastery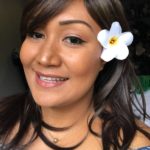 "Kat has helped me tremendously helpful in my career. I present to people all the time & I find Kat's format and what she has taught me has enabled me to be much more clear & concise. Kat is very helpful and knowledgeable about business & how to build confidence"
- Silvia Wulf, Business Analyst & Entrepreneur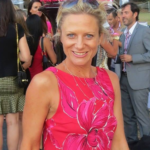 "Kat I wanted to share my gratitude for shifting my mindset around creating my workshop. Thank you for imparting your wealth of wisdom & filtering down your years of research & experience – it's absolute gold. I'm really excited to craft my workshop & offer my services. I had limiting beliefs around this, which has shifted."
– Emma Garrett, Mind Thrive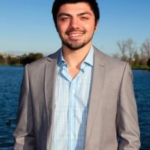 "I've received so much value from working with Kat, she's saved me years of wasted time by quickly discerning what I need to start and stop spending time on. From being petrified of speaking in public, I now confidently deliver talks, often to people twice my age and had a 75% conversion at my first workshop"
- Daniel Day, Life Coach, Melbourne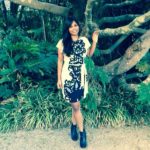 "Kat's workshop exceeded my expectations. The content was delivered in such an inspiring, informative way. Kat bought such great energy to the room and shared her wisdom in such an enjoyable, fun learning environment! I loved that it was jam-packed with insights" - Deb Dissanayake, Marketing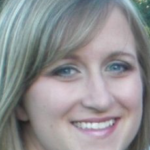 "Kat is a dynamic speaker and very inspirational. At our Corporate Health Day at Thomson Reuters, she brought such passion and inspired all to healthier living. She is relatable and her joy is contagious. I would highly recommend her to speak at your next health event. You'll be glad to have her!"
– Alaya Haslett, HR, Thomson Reuters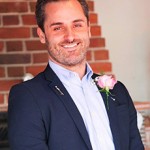 "I have been to a lot of training sessions in my time and they can vary from hyperbolic hot air to Death By Powerpoint.  Kat's sessions are neither. I found the session to be so informative and her facilitative style led to a holistic conversation around how best to 'do life well'!  I honestly could not recommend her strongly enough" – Rhys Parry Badkin, Analyst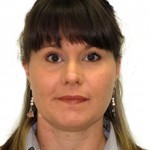 "Kat has empowered me to change my lifestyle perspective, small things one at a time, with her fascinating insight, own professional experience & wealth of knowledge." – Robyn Higley, Sports Therapist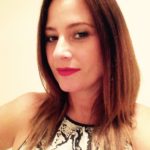 "I just completed Kat's workshop and I've learned some wonderful skills today and a lot of new tools, things that I'm going to be able to apply to my business to push me forward to greater success. Thanks Kat, I've loved your energy today, the group was beautiful, I've had a marvellous day and I'm so glad I came along" - Elle James, Business Owner
"Great workshop Kat! Thank you for sharing your wisdom. It was great to get awareness tips and strategies" – Ricardo Medeiros
"It was very practical and engaging, I was captivated. Great tools that I can use right now for results. Inspirational and practical – this is hard to do but Kat nailed it!!! I loved the stories and all the quotable quotes" – Suzie Smith
"Provided much-needed clarity, direction and answers in a confusing arena of launching a new business and getting results" – Jeanette Padilla, Director / Health Coach
"It was great. Well presented knowledge"
- Christopher Davis, Property Renovator
"It was very dynamic. It encouraged me to make an action plan over my goals. I wouldn't change anything about it."
– Andre Zarif, student
"Some of my main highlights were getting the workbook and learning de-stressing through execution, spending time with myself and having
appointments with myself" – Mervin Singh, Customer Service
"It was very clear, useful and easygoing. I learned about overseeing my time and how it is very important to organise my day and reduce the stress"
– David Aldahmashi
"I liked the simple break down of the steps, being reminded of the simplicity of the tools available, the systems and Kat's stories"
– Dean Zhang, Business owner
"You are a really awesome and inspirational person. Very helpful workshop"
– Shubha Rao, AMP
"It was really well-presented, I liked the discussion and the graphics were amazing, hope you all the best"
– Haitham Al-Shaohaki, Civil Engineer
"I liked the whole thing. I enjoyed connecting with others and picked up great take away points" – Karen Sullivan, Case Worker
"Workshop was interactive, interesting and informative."
– Nick Sesk, Business Analyst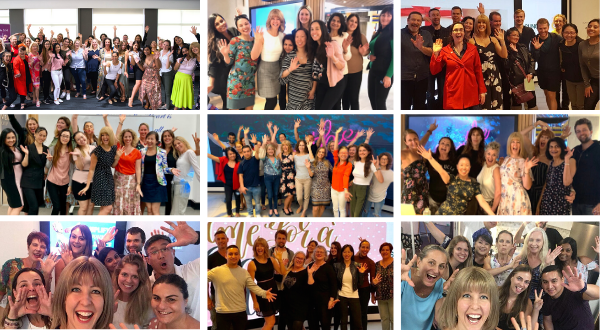 We would love you to join us at an event soon!
To get updated about our upcoming workshops and events, just fill in your details below and we'll keep you in the know.