Do you ever go to share a piece of content, but decide against it?
Have you wanted to share what's on your heart, but haven't?
Most of us started our business to make a bigger impact, have more connection, or create greater freedom.

Yet if we're not showing up consistently online, it's almost impossible to get these things.
And there's usually ONE reason why.

Not "I'm too busy". Not "I don't like social media" or "I'm crap at tech".

The one reason is usually fear.

The problem with fear is that we think it's keeping us safe, when in fact it's keeping us small.

Sometimes we don't share what's really on our heart because we're worried about what someone might think of us.

Ultimately, we try to avoid things because we think they're going to give us less connection with people.

The sad thing is, it costs us. It ends up giving us LESS of what we want – true human connection.

Which is why I want to help you overcome the fear so you can…

1. Show up online more consistently, authentically, and effortlessly
2. Build a deeper connection with your community
3. Get more engagement, and ultimately, more ideal clients
There are 3 main reasons most people tell me they started a business…
To make a bigger impact in the world. They really want to help more people and make a more meaningful impact in the world. They want to help more people with the knowledge, skills, and experience they have.

To have more connection with people. They want to be part of an awesome community and have more people in their life that are on the same wavelength, and people who can benefit from their message.

To have more freedom. For most people, that means more time, flexibility, and fulfillment. To be able to do what it is you love, and help people with the topic you're really passionate about.
Maybe for you it's for more impact, connection, or freedom, or maybe it's something else.
Whatever the reason, thinking about why you started a business can be a helpful way to overcome fear.
Fear can be really crippling for a lot of people.
We all have fears, and they manifest in all different ways.
Fear is a very real thing but dropping into your "Why" is one of the fastest things you can do to start overcoming any type of fear.
Why would someone run into a burning building and grab their partner?
The reason they would overcome the fear of the fire is probably because of their "Why" – because of how much they love that person.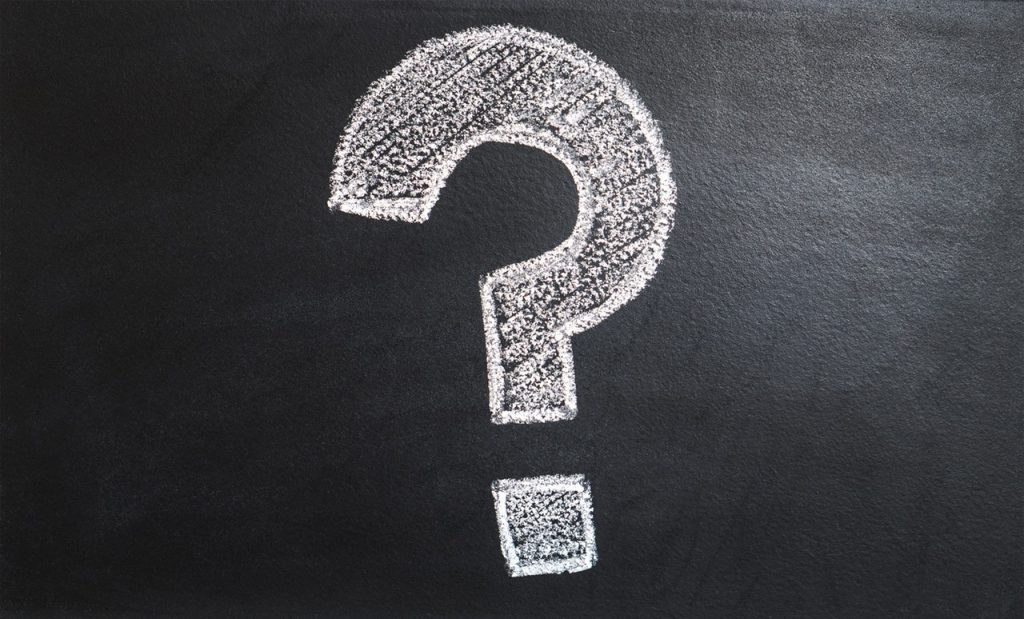 When it comes to overcoming fear, it helps to start with your "Why".

So why is this so important for you to get more clients?
To get more clients, you need to consistently show up online. You need to be out there, sharing your message, your offers, and great content.
I'm sure you're already doing some form of content, whether that's sending out emails, posting on social media, writing LinkedIn articles, writing blogs, doing videos.
Whatever you're doing now, there's usually a next level for you.
What I've come across, with a lot of people I talked to, is that they're stuck in one area.
They might have been blogging for a while, but they haven't been doing video.
Or maybe they're doing social media posts every week, but they haven't got a landing page or a way to capture people.
The next step outside our comfort zone is usually a fear.
So today I'm going to be sharing with you how to overcome the fear of what people think so that you can show up and shine online…
..If we're not showing up online consistently, there's usually one big reason why – fear.
The first way to overcome fear is this:
1. Connect Deeply With Your Audience
This is about connecting deeply with the people that you're there to help.
The fear of what people think cripples people, and it stops them from sharing what's authentically on their heart.
So maybe it's stopping you from authentically showing up and saying, "This is really what I think, and I'm not going to water it down."
The problem with fear is that we often think that it's keeping us safe, when in fact, it's actually keeping us really small.
Most people like to speak about wanting to step up to the next level, but they're not fully connecting with their ideal client.
At my recent online event, I led an activity where I got people to close their eyes and really drop into the ideal client's body.
I talked them through a visualisation where they really felt the struggle of their ideal client and their pain and connected with them deeply.
I said, "Sit in the hole with them and feel what they're feeling right now. Maybe they're confused. Maybe they're frustrated because their husband's not listening to them. Maybe they're so overwhelmed because they've got so much going on."
I was talking to a lady in the 'Influencers Inner Circle' tonight, and she works with health professionals. She was sharing about so many people in her world are struggling with stress at the moment.
The world is hurting right now and you have keys that can help people to improve the quality of their life.
When you can really connect deeply with your ideal client and what they're struggling with, it does something so powerful in your brain.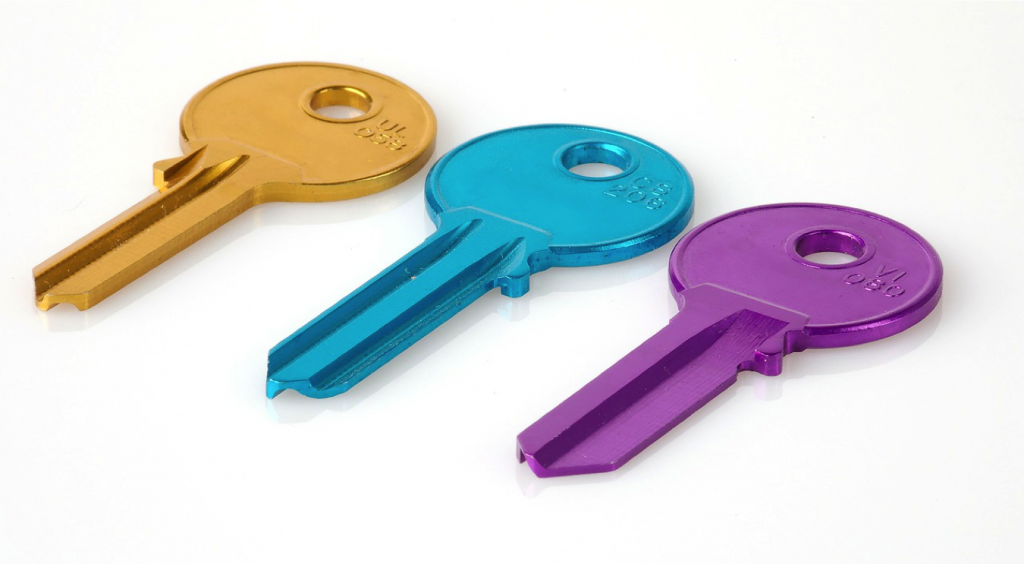 "You have the keys that unlock a door to a new world for them."

However, the fear of not showing up because you're so scared of what people think – whether they are going to judge you online or that someone might put a nasty comment, can stop you reaching this person that's sitting at home struggling suffering.
This is the person that you actually have the answers for!
This isn't a guilt thing. This is to inspire you to pull you towards the person that's actually on the other side of your content.
If you want to accelerate your business, accelerate how fast you build trust and your audience, and accelerate how fast you get clients, you must overcome this fear of what people think of you.
There are four main fears that show up for people who aren't consistently showing up online.
A fear of failure
A fear of rejection
A loss of security, or
A fear is criticism
Most of us have at least one of those fears.
So we try to avoid these things, because we think it's going to give us less of what we want.
For example, our brain might be saying something like – "If you show up on a Facebook Live you might get rejected. If you show up on a Facebook Live and stuff up your words, you're going to feel like a failure. You won't feel secure. If you show up, you might get criticised.
There are so many things that your brain can come up with that stops you from taking action so you try to avoid these things.
You may think you're going to get less of what you want but you actually end up getting more because ultimately, what these four fears sit under is a loss of love, and a loss of true human connection.
That's what you and I are craving. We're craving truth and human connection.
If you're feeling disconnected from your ideal client, it's really good to drop back in and think about their pain. Think about the confusion, maybe like how you used to be confused.
Before you found the answers, you found the solution and going back to that time where you were in their shoes, it really does wake up at a desire.
I just want you to remember that you're not talking to the masses, you're talking to one person, one human being who needs your help, and that really helps us overcome the fear of rejection.
But most of the time fear is quite smart. Fear comes up with all sorts of stories, right?
So the second way to overcome the fear is this:
2. Follow a Formula
Connecting with your audience can get you over the line to stepping up to your next level.
So you decide to go live, to do the post, but then there's another story coming up.
And it says something like…
"I don't know what to say," or "I don't know how to make it come across in the way I mean."
"What if no one likes it? What if I struggle to come across as credible?"
"What structure do I use?"
"What needs to be in the post in order to get engagement?"
Maybe you don't know what call to action to share.
Maybe you don't have a clear offer.
Maybe you're not sure how to make your content emotional and awaken a desire within them that inspires them to take action.
There are a lot of fears our brain comes up with and they show up in your business all the time.
And if you don't have the right tools, skills, and support to overcome them, the stories and fear will run your business.
How often have you thought about launching a program, but you haven't?
How often did you think about doing a FB live video, but you didn't?
How often have you thought about creating a funnel or a freebie, but you didn't?
That's because it's hard to work on these fears without having structures, tools, templates – a proven formula.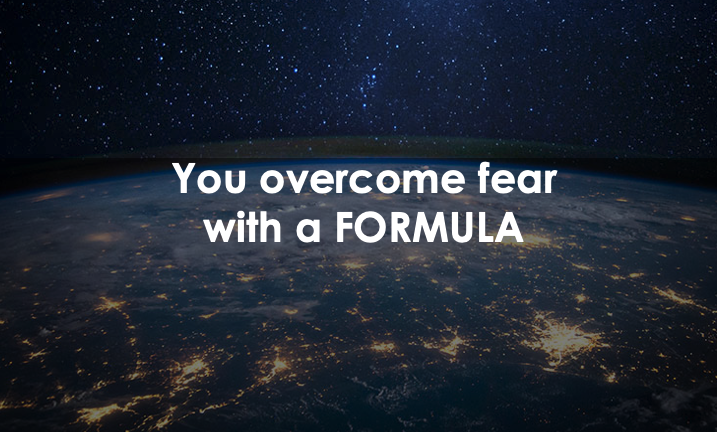 You overcome fear with a formula.

The fears are not about 'just doing it' because you also need the skills and the tools.
When you have the skills and the tools, all the fears vanish because you know what to do.
The fears don't go away on their own. If you don't know how to overcome those fears, they will keep your business stuck, and small.
People everywhere are trying to do it all on their own and it's almost impossible.
I'm a big believer in doing mindset work. I do mindset work on myself all the time. I do mindset work with my clients all the time.
In fact, some of my clients who are earning 7 figures a year are doing mostly mindset work with me because fear is the thing stopping them from getting to their next level of results.
One of the fastest ways to overcome fear is with a formula.
For me, it was learning the skills and getting the tools – like templates and a structure – that helped me step up, despite the fear.
It's not about getting rid of the fear so you never feel it.
It's about getting to the point where you can take action consistently DESPITE having the fear.
It's about asking ourselves, "What is the fear?" and "What do I need to do to stop it from stopping me."
It can be as simple as having a template to follow.
Skills stop fears from stopping us.
I like to say – You overcome fear with a formula.
The third way to overcome fear is:
3. Have a Mentor
If you want to accelerate your business, you need someone outside of you to help you through it.
Without my mentors, I never would have been able to overcome the crippling fear I had of what people think.
I had a lot of coaching sessions to be able to do what I do.
I have a lot more coaching sessions to do to go to my next level and I'm always going to have a mentor.
Whatever you want to do next, it's unlikely you're going to go to your next level on your own.
So, what's next for you?
I would love to give my formula for you to use in your business in a way that will accelerate you fast – and bring in your ideal quality clients consistently.
I know that most of you want that.
At my recent event, I opened the doors to the final round of the 'Client Attraction Accelerator' program.
A big reason why people jump at this opportunity is for the time freedom that it brings.
They want to be leveraged. They want to make more money.
They also want to make a real difference and that happens with hand-holding and support which I'll give you, every step of the way to help you join the dots.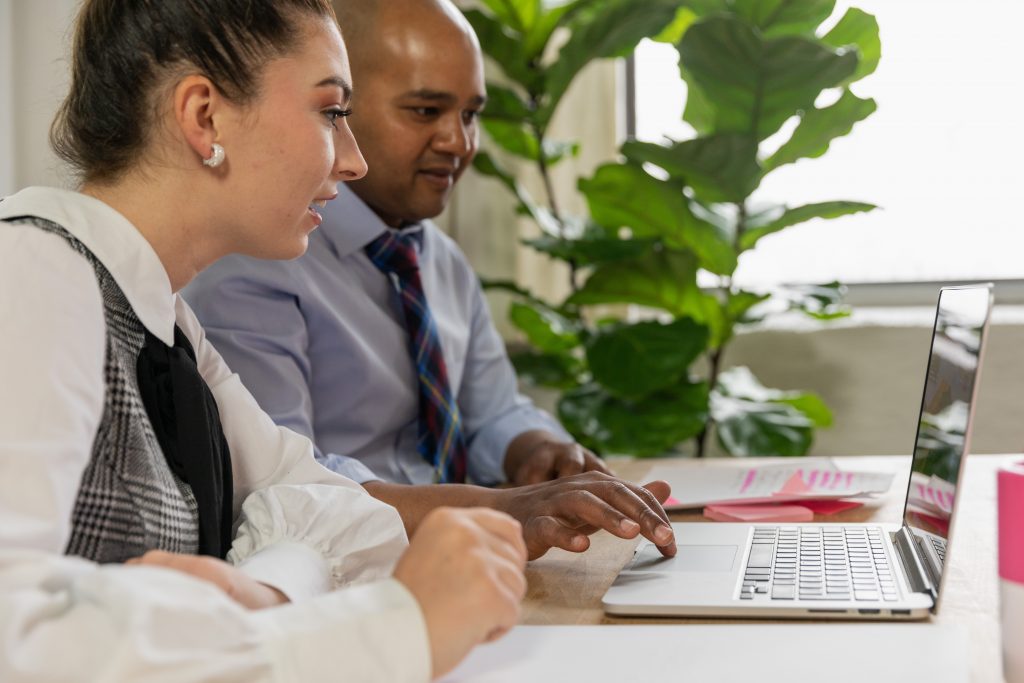 One of the fastest ways to accelerate your business, is having a mentor.
If you want a profitable business that makes a meaningful impact you need to have a proven formula.
The 'Accelerator' program is a 12-week, deep-dive into 8 different Client Attraction modules.
It's a 12-week program that I run for business owners who want to grow a profitable business that makes a meaningful impact, doing what they love, and I provide a strategy for that.
You get an online training program as well as weekly support, VIP weekends, and more.
P.S. Whenever you're ready… here are 3 other ways I can help you grow your coaching business:
1. Grab a free copy of my 'Client Attraction Checklist'
It's a powerful roadmap to attracting leads, signing clients, and scaling your coaching business. — Grab It Here
2. Join the community and connect with Coaches who are also growing their business
It's our Facebook community where ambitious Coaches learn to get more income, influence, and impact. — Join Us Here
3. Work with me privately
If you'd like to work directly with me … just send me a Facebook Message with the word "Private"… tell me a little about your business and what you'd like to work on together, and I'll get you all the details! — Message Here