I'm seeing a lot of people doing the same kind of marketing they were doing before COVID. But consumer mindsets have changed.
The people who are doing the same things in their business as they were doing before are the ones that are getting left behind.
There are ways that you can make sure that you not only recession-proof your business income, but you recession-proof YOURSELF as well.
It's crucial to make sure that you've got the skills, strategy, systems and support in place to sustain your business what's going on in the economy and marketplace.
The people who are stressing during this time are the people who haven't adapted in this season and have not seen the opportunities to innovate and they have not changed how they interact with their business and themselves.
The people who have enjoyed COVID have been the ones who haven't been stressing because they are adapting and pivoting. If you are feeling some kind of stress or pressure in terms of where you're at in your business, you are not alone.
There are no fully secure or certain job now, and I've heard of so many redundancies lately. As entrepreneurs, we need to be resilient and grow.
1 – Look For Your Growth Zone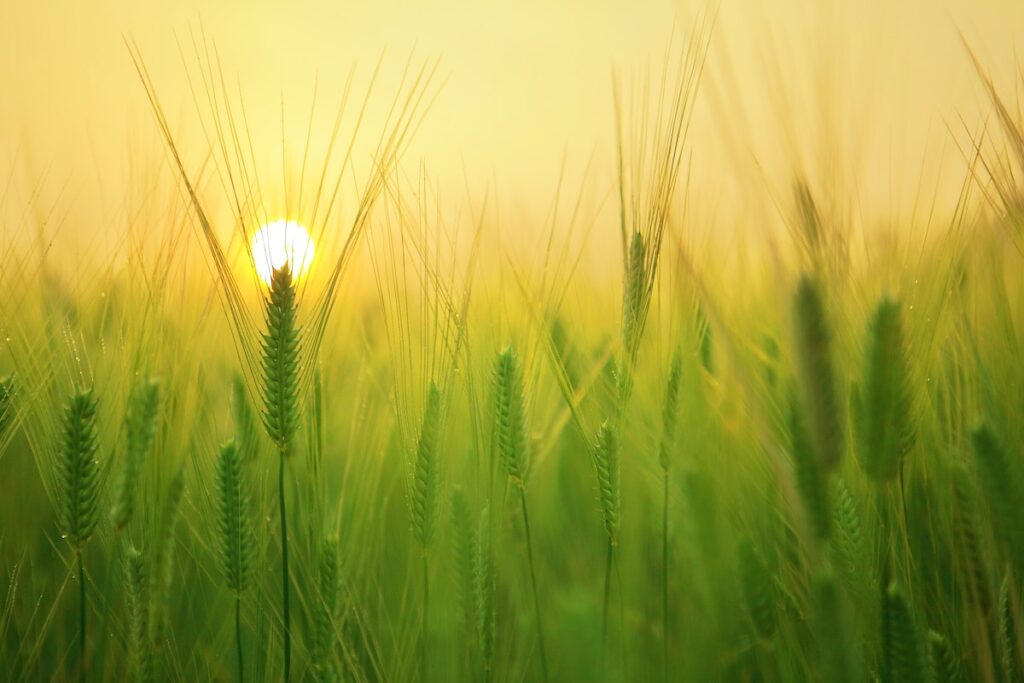 When the world has challenges, there are always opportunities for us to grow, so you need to look for your growth zone.  I want you to think about where your opportunity is for growth.
The businesses that were the biggest hit during COVID, were the businesses that were relying on word of mouth referrals and didn't have systems in place to actually go out there and attract clients themselves. That is a very shaky way to build your business.
You do not want to set your business up in a way that you're relying on word of mouth referrals. You want to make sure that you're being really proactive and intentional in your marketing.
What have you learned and put in place during COVID? Have you put in multiple lead generation strategies,  so you're not just putting all your eggs in one basket?
Are you just relying on one source of income or one lead generation strategy? This is dangerous because if that dries up, you've got nothing left, right? So you want multiple what I call fishing rods in the water and multiple ways of people coming into your business.
I've got dozens of lead generation strategies. But what a lot of people do is they start one and it doesn't work and they start another one and when they find challenges, they try something else but don't do any of them properly. They haven't followed through and made it work.
We need to test and measure, and maybe you need to tweak one particular piece. A lot of people throw out the whole thing when it was actually just one cog in the wheel that wasn't quite working.
You need to look back and see what marketing strategies have been working for you. Have you actually stopped and analysed your results and adapted and pivoted? Did you create success? Or did you just back away scared?
Take a moment to acknowledge yourself and your success. If you didn't have success over this season, then you need to innovate and adapt to this new market and look for opportunities to grow.
This is possibly the greatest set up that you're ever going to get in your waking life. History and statistics show that on the back of recession and challenges like pandemics, there have been some of the biggest opportunities.
Looking back at history at some other pandemics like the Black Flu, businesses may not have been able to pivot as we can now. They had old-school marketing strategies then, like putting fliers on windscreens or letterbox drops. But we can take our businesses online,  so this is an incredible opportunity to sell your products and services online.
When I was in London in 2009, I went hard during the GFC. I was backed into a corner because I literally had no money. I knew that if I didn't put myself out there and change, learn and grow as a person in my confidence, selling skills and my marketing skills, then I would have to leave London.
There were scary moments where I had to look at making things work and I didn't know what to do. I didn't have any clients or any contacts over there and it was very stressful and challenging.
There was that constant temptation to do what I call  'the creep' – to creep back and get a normal job. But normal jobs were very low paid. I was getting paid around 75 to 80 pounds an hour as a personal trainer. The reliable steady jobs were paying about 7 or 8 pounds an hour.
Because I had to make money to pay my rent and buy food, I just worked really, really hard during the recession. A lot of my clients had been made redundant, but I knew that it was sink or swim.
Sometimes when things aren't challenging, we don't grow because there's no reason to grow. So I love these opportunities where we get to grow and step up.
There were a lot of start-ups who started during the recession around 2008. You would have heard of Uber, Airbnb, Slack and Pinterest. All of these started in tough times.
Take a step back and look at where you need to grow and improve.  Resilient entrepreneurs don't look for the easy stuff, they don't look for the free stuff or low ticket items. They invest in themselves and their growth.
If you are not getting the results you want, you need to think differently about what you're doing. Where are your blind spots? Do you have someone with eyes on your business to help you see the blind spots?
What are the areas you need to grow in? Maybe it's your packaging, your branding or the way you deliver your service? We need to prioritise improving ourselves, our strategy, our skills and our systems.
Ask yourself what resources you need to help you overcome in your business. What support and skills do you need? Maybe you need to look back at your business plan and review it or learn more technology.
None of us were born knowing tech, so you can learn. You have 2 options, you can either learn or outsource something, but I prefer to learn something before I outsource it.
2 – Look For Trends And Patterns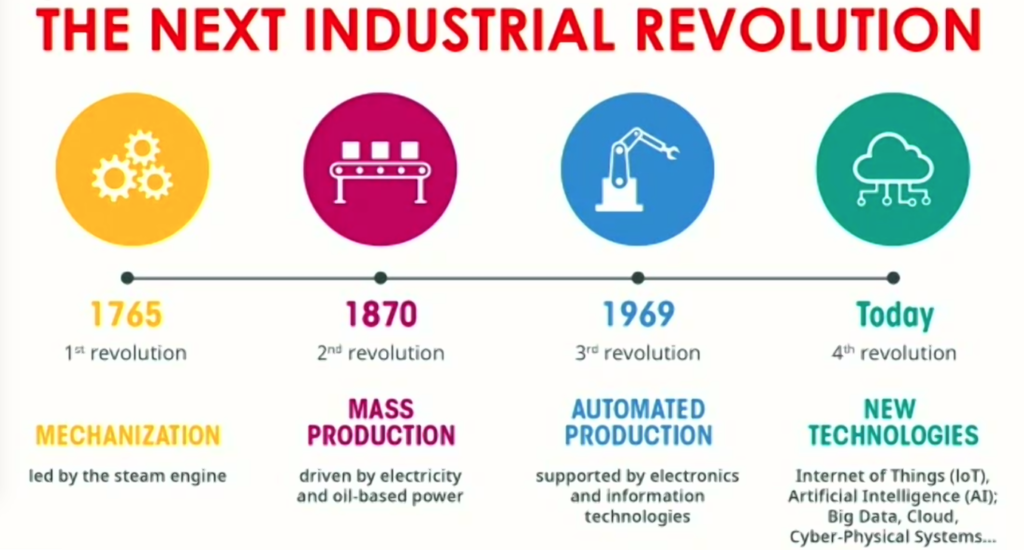 It's important that we look for trends and patterns and this is something that I love doing.  I've been looking at where we are headed, and right now, one-third of the population is online. And in the next few years the majority of the world is going to be online.
We're about to see markets open up in places we've never seen before. At the moment, there are 2.2 billion people on Facebook and by the end of 2021, they say that 3 billion people will be on Facebook.
It's important to know this because Facebook's the number one advertising platform on the planet, so if you don't know how to advertise on Facebook, and how to actually get people to pay you money, you're going to be missing out.
You don't have to love Facebook, you just have to understand the role that it plays with your customers and clients who are hanging out on Facebook. You need to understand how to do paid ads so that you've got full control over your business.
You don't have to be guessing, hoping, waiting and wishing. This is a way to future-proof your business. If you look at this current climate and the patterns and trends, there are multiple people shopping and working out online.
There's an entrepreneur called Kayla Itsines who created workouts online and an app called Sweat.  She is worth something like $300 million and she's only 29.
There are so many opportunities because there are a lot of people doing online events and videos, now more than ever. We can recession-proof our business by recognising where our skill gaps are and filling that gap by learning the skills.
If your gap is Facebook marketing, then it's important you understand how that works. This is something I've learnt for my own business and I help others learn it also. Be intentional. If you don't know something, find someone who does know and invest in growing in that area.
3 – Show How You Are Different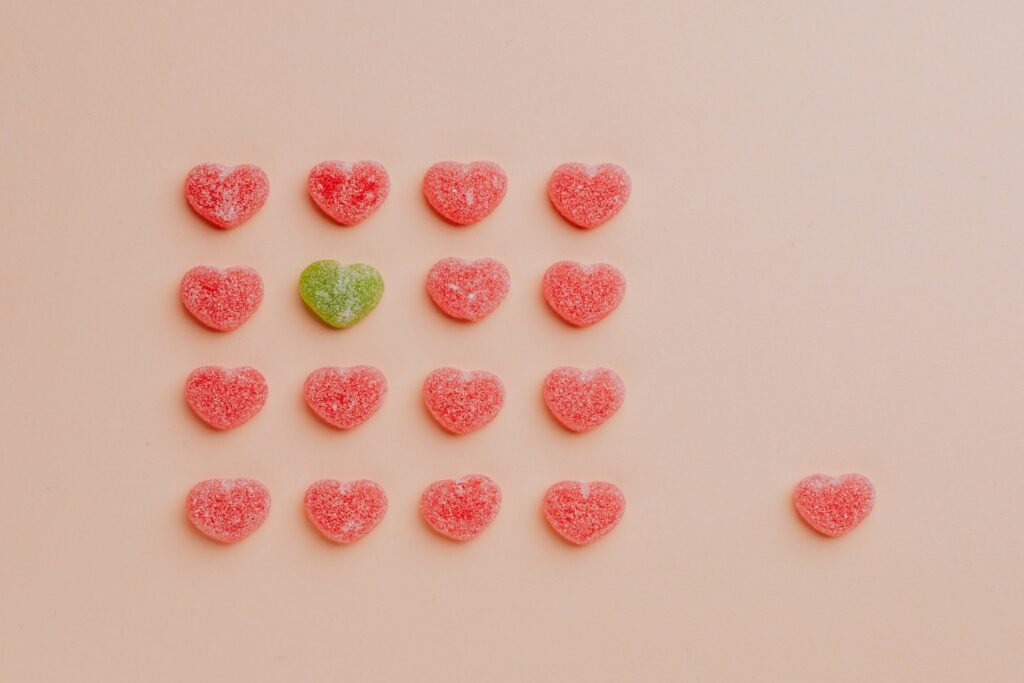 Now more than ever you have to be different. In order to stand out, you have to be known as an expert.  You've got to make sure that people know what your USP is. What is your unique selling point?
You need to stand out from all the others marketing themselves in the same area as you. You need to show how you get results that are different from others. You need to understand how to position the results that you get for people and you need to prove it through stories.
You need to be different. The world is sick and tired of sameness. Anyone can rip you off in terms of your product, but no one can rip off your personal story. It's yours and it's powerful.
You need to provide lots of proof of why you're different. Do you provide a better experience or a more personalised connection and care for your clients? Or is it that you provide more time, better value or better content?
How can you add more value to people in your business? How can you make it that it's a no brainer that people sign up to you and that it's non-negotiable?
Don't put things into the market place until you've unpacked your unique brilliance.  This is what I do with my clients, I help them unpack what they do differently and more brilliantly than their competitors.
Then you need to understand what your ideal client actually wants to buy, because that is a sellable service or product. If you know how to project your unique brilliance, it doesn't really matter if someone comes along and tries to rip you off and copy you. If others are doing what you are doing, then you have to change your offer and make it irresistible.
4 – Make A New Plan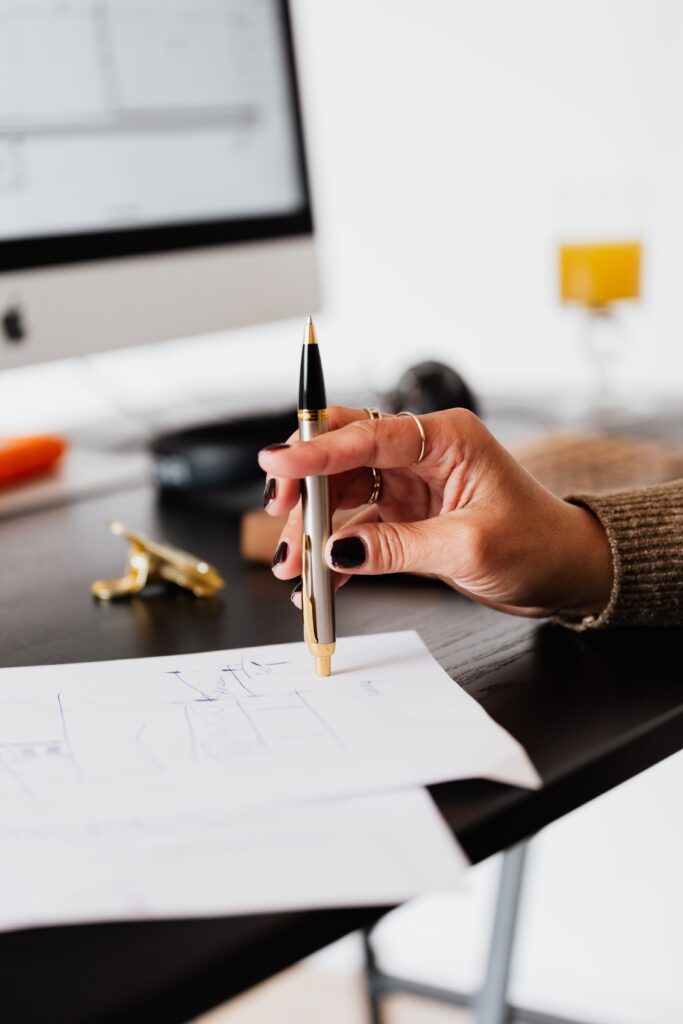 When was the last time you actually updated your marketing plan or your business plan? Every great athlete, entrepreneur and business leader has a plan. If you want to achieve greatness, it doesn't happen unless you plan for it.
If you have big goals, dreams and desires, I recommend that you revamp your plan. Sit down and write a new plan for this week or this quarter. And just think about what you need right now.
Who do you need to help you put your plan into action? Maybe it's a community or a mentor? Who do you know who can help you? And what skills do you need to improve on and learn?
There are eight skills that I teach, which I've found are the most essential when it comes to attracting and signing up your ideal clients.
These skills are marketing, sales, copywriting, presenting (videos, events, webinars, workshops etc.) I teach how to create irresistible offers, find your USP, create marketing funnels and set up automation processes for your business.
Make a list of the things you need to learn or improve on and put these into a plan.
This can be overwhelming sometimes, so that's when you need to think about those people who need you and are going to benefit from your help.
Your motivating factor should be those who you can help, so when you make your plan and need to upskill, remind yourself there are people out there who need your unique brilliance and they need you to step up as a leader.
5 –  Act Now, Not Later
It's about now where people start to write a January list full of things you're going to do in January.
But if you want to succeed, you've got to be clear and intentional about doing things NOW. Do something small, but do it now.
If you need to learn how to run Facebook ads or run a webinar, learn it now. Don't hold off for the future.
It's more powerful when you think about making a change NOW, not in the future. Next year can become a bit of a dumping ground for the things that we've been putting off.
I really like what Tim Ferriss, who's a best-selling author teaches. He says he has between three and eight essential things on his to-do list. And he doesn't go anywhere till it's done.
Rather than doing lots of little things, he takes time for planning and thinking about the MOST important things that he can act on now right away.
It's common to find distractions that keep popping up, like friends, family and social media. We can plan a perfect day, but things are going to come up sometimes. But I'm inviting you to start acting now.
Otherwise, you can talk yourself out of it. Months can go by and you still haven't started.
What do you need to act on now?
Do you want the best training on attracting your ideal, high ticket clients fast through strategies that work best right now?
I highly recommend you check out my upcoming online evening masterclass, the 'Client Attraction Accelerator'.
This is our FINAL free masterclass of the year!


At This Free Live Online Event You Will:
It's happening this Tuesday, the 15th of December, from 7pm to 9pm.
This is for you if you're a coach or consultant or any type of practitioner or service based business owner and you know you've got the potential to help a lot more people and make a lot more money, then this is for you.
You'll discover:
?  How To Get 7 Clients In 7 Days, using a proven, step-by-step process (WITHOUT using any pushy or sleazy tactics)
​?  The 3 Powerful Client Attraction Methods that have people consistently asking "How can I work with you?" (without wasting money on ads)
​?  The Little-Known Content Creation Techniques that will adapt & transform your business in 2021, using my psychology-based influence hacks.
​? ​ ​A Simple Tool That Shows You INSTANTLY whether your target market is niched enough and if not, how to fix it.
​? ​ ​How To Map Out Your Ideal Client's Journey so you can get people's ATTENTION and connect with them authentically.
PLUS you'll receive a BONUS GIFT for attending:
You'll Get My Social Media Success Tool Kit Valued at $97 For Free!
With step-by-step guides and training on how to use social media to get new clients – ready for you to implement instantly!
So if you are sick of sitting behind your laptop, struggling and not knowing what to do and not knowing how to get clients, come and join us.
Client Attraction Accelerator Masterclass ?
➡ Tuesday December 15th 2020, 7:00pm – 9:00pm (AEDT)
You can register here.
I don't want any entrepreneurs struggling alone, so check out this event now!
See you soon,
Kat