I've been having a few conversations with people lately about energy-draining clients.
Some people have told me they don't want to turn people away who weren't the right match because they're afraid they won't get other clients.
The danger of that is it can come from a scarcity mindset and can cause waaaaay more headaches in the long-run.
When you're just starting out, getting this right from the beginning is important, because it's so essential for you to get results with your clients as soon as possible.
Getting testimonials quickly is a priority. This gives you social proof, which is a huge part of growing your business.
If you're not getting results for your clients, it can be hard to attract more clients. Attracting clients can become a snowball effect. When you get clients that have transformations, it brings more clients to you.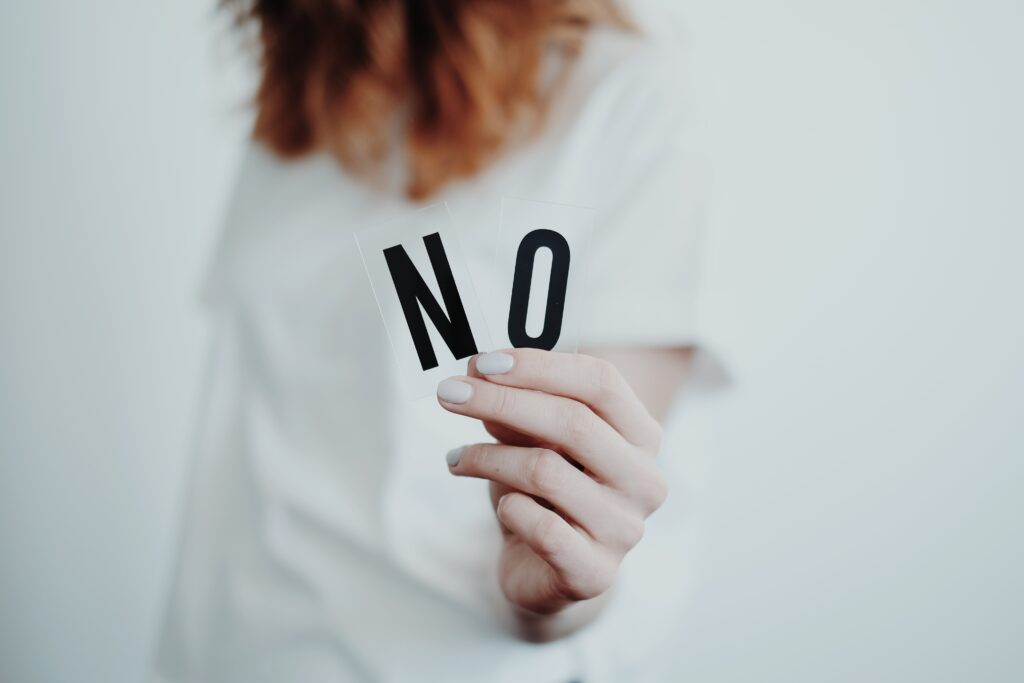 Every time you say no to a difficult client, you are opening up space in your calendar, in your mind, your emotions and in your energy and your life… to bring in an amazing client to work with.
And amazing clients give you so much joy and fulfillment!
They are rewarding to work with, they get results and see a transformation.
When you say no to people who aren't a good match, you're saying yes to amazing opportunities to work with people who are committed to getting results.
Become Known For Your Niche
Being tighter niched builds more trust, because you're known for only looking for certain people, and you're not trying to convince everybody.
When you become known for working with someone in a particular niche, you attract more of those types of people. It shows you don't take on just everyone. It's called the tribe effect.
Robert Cialdini talks about this when he speaks about influence. The tribe effect is a phenomenon where people feel they are a part of something bigger, it taps into camaraderie and a 'family' feeling.
For example with CrossFit, they create a feeling for people to feel they are part of the CrossFit tribe.
It's the same with the marines or with VIP exclusive events. People want to feel part of something exclusive, unique and they want to feel special that not everyone is doing it. People have had massive growth in their business because of this tribe effect.
This is really important because your reputation is worth so much more than money.
There is so much power in reviews like Google reviews or Facebook reviews when you first start out. Just one bad review can tarnish your reputation.
When I first started out in business, I decided I'd always put my reputation above money, because money you can get back. A tainted reputation is really hard to get back. If you're working with a client who is not a right fit, you're not going to get results and you're both going to be resentful.
So, how do you decide how to take on a client?
There are a few things I recommend you look for…
Attitude, Skills And Effort
This is a concept created by a billionaire Japanese man, Dr. Inamori Kazuo., who uses this philosophy in engaging the company's employees. Staff are assessed by their attitude, their skills, and their effort.
Attitude
When I'm thinking about whether someone will be a right fit to work with, I make mental notes about their attitude. Are they keen, positive, and committed? Do they keep showing up with a good attitude and bring energy and optimism?
That's why whenever I hire people, like my three assistants at the moment, I hire based on attitude, not solely skill. Because skill can be trained. Yes, some skill is important, but attitude is even more important to me.
I do this with clients. If you think about it, you might only need 10 or 15 clients to have a functioning, great business, it's not like you need 100 people. So you can be quite particular about who you choose to work with.
You don't want to open up spaces in your calendar and then when it comes to looking at who you have booked in for the day, your heart sinks.
I remember once I worked with a guy who was rude and disrespectful. I'd say happily, "Good morning." and he'd reply sternly with, "Let's just get on with it."
I'd be nervous and flustered and it didn't bring out the best in me. His attitude impacted me and I made a decision after that not to take on people like that again.
Skills
Skills are also important. I don't want to take on someone who has absolutely no skills. I want someone who is good at what they do but has some gaps.
I've been working with a client Jen for a while. She's an amazing speaker and author. We worked on putting together a heap of systems to run her very first webinar. She had to quickly learn Click Funnels, Zappier, Vimeo, PowerPoint, Mail Chimp, automation sequences – the works. It was such a steep learning curve for her.
Her attitude was, "Let's do this, let's learn it and get it sorted out."
Her skill level wasn't in these things, so the tech was challenging for her, but this is where I could help her.
What's more important than that is that her skill in her craft was excellent.
In her first webinar, she had over 55 people attend live, and 23 registrations for her program, which made her $12,476 AUD!
Effort
You don't want to be working with someone who doesn't put in the effort. Then you have to handhold them so much, it's like you're dragging them into change, instead of partnering as a team and working together to get results.
Are you really willing to work with someone who doesn't want to put in the effort?
Who never does what they say they're going to do, and doesn't take consistent action?
The Energy You Feel During And After Your Sessions
Another way to tell if it's a quality client vs. an energy-zapping client is to ask – What's the energy that I feel during and after a session with someone?
Do you feel happy and uplifted or do you feel drained?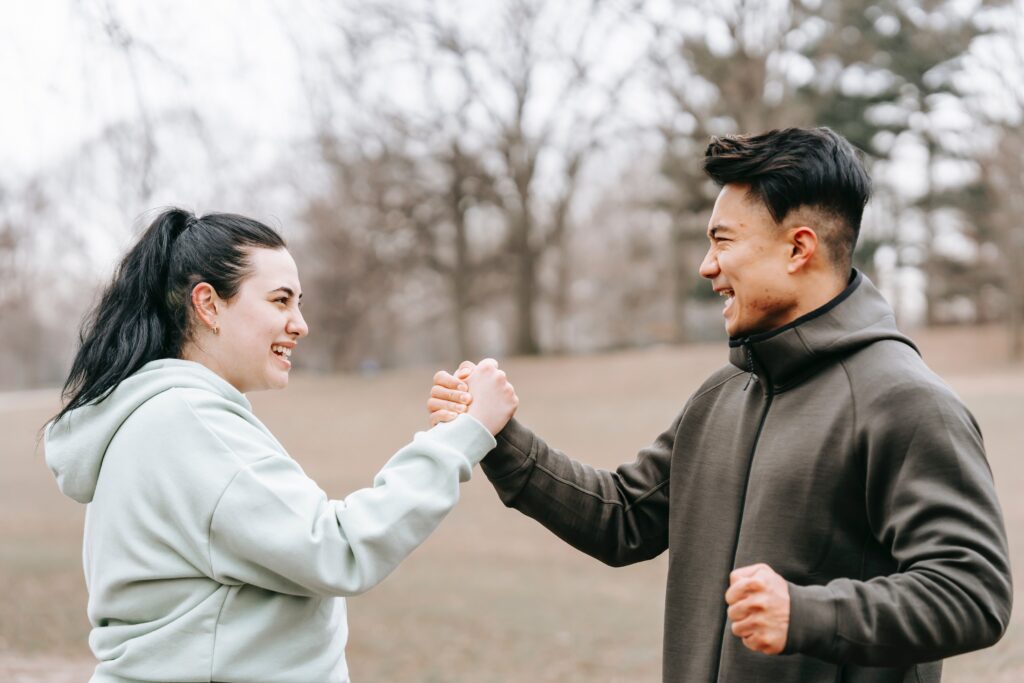 If it's a quality client, you don't feel drained afterward. If you're feeling drained, then there's some kind of leakage happening and some kind of misalignment.
I'm working with a dream client at the moment, who signed up for my Accelerator program, plus one-on-ones with me. She paid upfront and said she doesn't want to see me fortnightly, she wanted to see me weekly. She upgraded her upgrade.
She comes to me so keen and full of energy. She never complains, just keeps taking on the challenges. After speaking with her I feel so much energy and confidence that I can help her get results and that what I'm doing with her is really helping. You don't want to have clients that are taking up space and that you can't really help.
5 Traits of Quality Clients I look For
There are 5 traits that I look for when taking on a client.
1 – Coachable
The first trait I look for is – is the person easy to coach and open to feedback? Do they get offended easily or are they willing to receive feedback?
I just did a copywriting makeover tonight with my Inner Circle group and there were 5 women in there. There are all coachable and eager to learn, which made it SO rewarding for everyone.
2 – Committed
Find clients who are committed to their results. You don't want flaky clients. You want clients who are not mucking you around – saying one thing but doing another.
3 – Willing To Grow
You want clients who are willing to grow and change, and they respect you because you are such a good match. They don't think that just because they pay you money, you're expected to just fix them. They want to work as a team with you to learn and grow.
4 – Have An 'Until' Mindset
Clients who have an 'until' mindset are clients that keep going until they get their breakthrough. They will keep going until they figure it out. They don't quit just because something gets hard or uncomfortable.
I worked with a lady once who wanted to set up automation systems. Just two weeks in she said it was way too hard for her. Instead of working through it step-by-step, she just gave up!
I've struggled in the past to say no to people, but I had to find the courage to say no to her because I knew we were not a match. If someone gives up that easy, they're probably not built for business.
Now, what helps me say no to people is to think that someone else is missing out, who is ready to make changes in their lives. If I continued to give this slot to her, I would end up frustrated.
5 – They Value You
Choose quality clients who value your time, your knowledge, skills, and wisdom.
You have to shift your mindset from a scarcity mindset in which you want to take on everyone, to a mindset of valuing yourself. This can come back to a self-worth issue.
Mindset Shift From Scarcity To Value – 3 Mindset Distinctions
There are 3 mindset distinctions I recommend:
Mindset Of Trust – Trust people will come and fill those spaces that are quality clients.
Abundance Mindset – There is an abundance of clients out there if you are good.
Mindset Of Courage – You need this to actually say not to people. You need to be bold and brave in your business.
5 Ways To Spot Energy Zapping Clients
1 – Do You Sense They Won't Get Great Results?
You can pick up a sense with energy-zapping clients. You will sense they won't get great results. You won't get the satisfaction of really helping them. You won't get testimonials from them and your investment of time won't bring a great return. This feels like such a waste for you and for them also.
2 – Do They Affect Your Mood?
Energy-zapping clients affect your mood, not just for this energy-zapping client, but for other clients also and for your community. You get stuck in negative thinking after the session, instead of other more important things. If you have an energy-zapping client, you will take that energy into the next client meeting, and this is not worth it.
3 – Do They Make You Doubt Yourself?
Energy-zapping clients can really make you doubt yourself. There are 3 important mindsets you need to show up with: 1) Conviction 2) Certainty 3) Confidence. Energy-zapping clients can drain you of these things.
4 – Are They Demanding Or Disrespectful?
This is subjective, because sometimes people aren't outright demanding or rude, but they push the boundaries that go beyond what you've promised. I've had this a lot of times, where I've had to put strong boundaries up.
I've had people contact me and want me to help them with building a landing page. When people contact you and say, "Hey, can I pick your brain…" and they want free advice, it shows the boundaries are not clear enough.
This really is a subjective area, because people can be disrespectful by not paying, by not showing up, by turning up late.
5 – What's Your Gut Instinct Saying?
What does your gut instinct tell you? This instinct rarely lets me down. Taking note of that check or red flag feeling in your gut is really important. Otherwise, you end up resentful.
This is why I've made a decision to work with people that I am going to know that I am going to enjoy working with. I choose clients that are going to enjoy it and where I can absolutely help them because in every case, it's just not worth it for the money.
If your intention is to attract quality clients, then quality clients will show up for you. And they really do start coming in like a magnet, if you do quality work.
You don't get quality clients if you don't do quality work.
Do you need help attracting the right clients?
If you've been struggling to say no, or struggling to find your right clients, I've opened up some space in my calendar to help people like you in my community.
I'll create a personalised marketing roadmap for you based on my proven formula, to help you attract quality clients!
The right people are waiting for you.
Kat