Are you winging it with your content?
If you're putting out content and you're not getting consistent clients from it, there are probably a few things missing that I want to share with you.
Without compelling content your emails don't get opened, your posts get lost in the newsfeed and you don't get your unique brilliance in front of your ideal clients, which ultimately means you don't get clients.
If you want to get clients consistently, it's crucial that you know how to connect with your ideal clients to stop the scroll, get people to open your emails, and provide value that helps people.
Your content can so easily be flicked on past if you are not writing content that's engaging and compelling.
Clients are everywhere. The only thing between you and them is the words you use to capture their attention. To attract amazing clients, you need to learn the language that connects with them.
80% of what brings you success in your marketing is the words you choose in your content. to There are 3 things I recommend you need in order to attract clients through your content.
1 – Plan
The first thing you need is a content plan.
You need an overarching strategy, which you use to plan out all your content. A lot of business owners don't have a content plan.
A content plan is a map knowing how many times you're posting, what you're posting (blog, email, etc), and what topics you're posting about. These all have to clearly be aimed at your ideal clients.
There are some necessary pieces that need to go in your plan to make it work. If you don't have these pieces in place, your content is not going to be effective.
There are 7 elements I recommend to put into your content plan:
1. Knowing your offer: What is your main paid offer that you're creating content to lead to?
This is so important because all your content needs to lead to your signature offer. Each piece of content will have some form of action that you are asking someone to do. The action might be small or large.
The action could be to ask people to post below what your favourite tip was, or to jump into your Facebook Live, or to grab your free resource. Each piece of content has to inspire action in some way.
Inspiring action is getting people to take one step closer towards you. Not every single post is asking people to buy your product or service. But every post needs to move the buyers along in their buying journey towards you.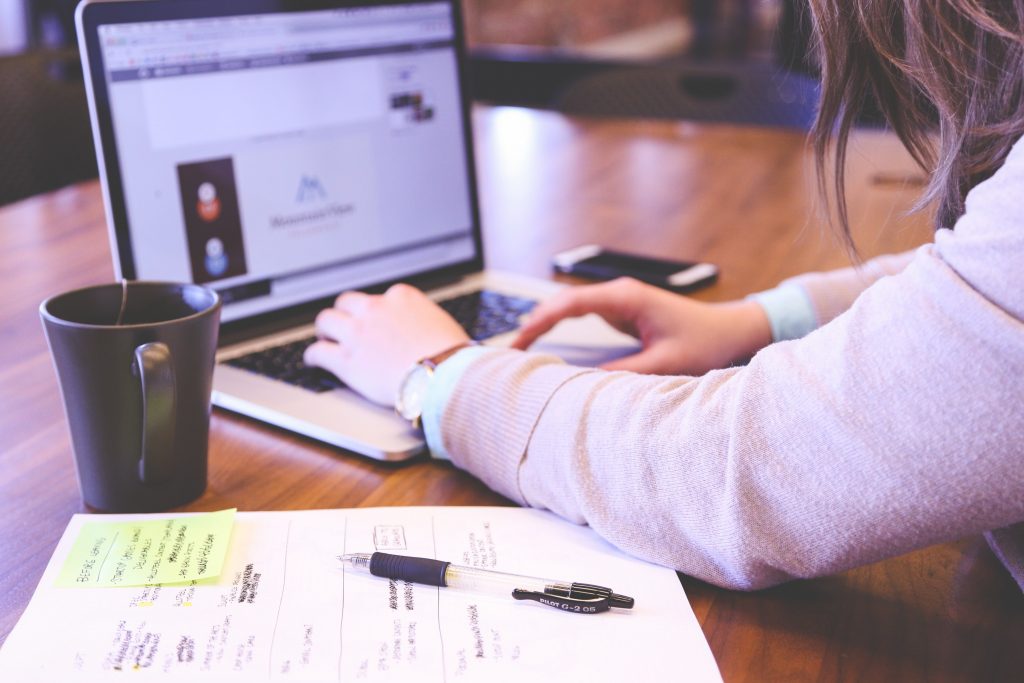 Inspiring action is getting people to take one step closer towards you….every post needs to move the buyers along in their buying journey towards you.
Some people won't buy from you and that's okay. Just keep providing value and showing up for your community. But eventually, people are going to either get on a sales page or get on a sales call, and you're going to invite them to work with you if they're the right fit.
And so you need to know what your main paid offer is, so you can reverse engineer your content to lead them to this. So you ask: What is the purpose of each content post? How is it leading people along the buyers' journey?
This is critical and it's something that a lot of business owners don't take the time to map out. And they wonder why they're not getting clients.
2 – Know where you will consistently share your content
You also want to decide where you're going to consistently post your content. You don't need to post everywhere.
I do recommend though that you consistently post on Facebook, and then you choose one or two other platforms like LinkedIn, or Instagram depending on your niche. Utilise your posts and stories also.
3 – What topics you will share content about
Consider the topics that you're going to share content about. You want to have one overarching topic that you share about and that should fall into a certain bucket or a category. The categories are separated into four buckets.
1 – Business – small business, corporate, wealth, finances, investing, property etc
2 – Relationships – parenting, divorce coaching, dating coaching, relationship therapy etc
3 – Health – physical training, weight loss coaching, helping people through chronic illness, mental health, emotional health etc
4 – Personal Development – a hobby, a creative project, personal skills, purpose etc
5 – The beliefs you will shift with your content
The next thing you need to think about is what beliefs are you going to shift with your content? Ask yourself, what does your potential client currently believe and what do you want them to believe after reading or watching your content?
You have to list each of these. You need to know what beliefs are not serving them and what beliefs are keeping them stuck. You need to target your content to help your potential clients to change their beliefs.
I'm running a masterclass that will cover exactly how to shift beliefs through your content in just over a week. Find out more details at the end of this blog.
6 – When you will create your content
Taking time to create your content is really important so you need to block out some time each week for when you will create your content.
I have cave days. Every Wednesday I turn off my phone and internet and I create. You need to be diligent to block this time out and not book people in during this time.
7 – When you will deliver your content
I really resisted delivering content consistently when I first was in business. I didn't like that feeling of commitment. I used to be hesitant to commit to showing up every single week at the same time.
I do my Facebook Lives every week at 8 pm on a Wednesday. I've been showing up every week for about the last two years. I've only had a couple of times off because of illness, but most of the time I show up, whether I feel like it or not.
There are people who know I'm sharing in this timeslot and they know I'm showing up, and I don't want to let people down. It's helped me so much as a content creator to organise my knowledge and to communicate my value also.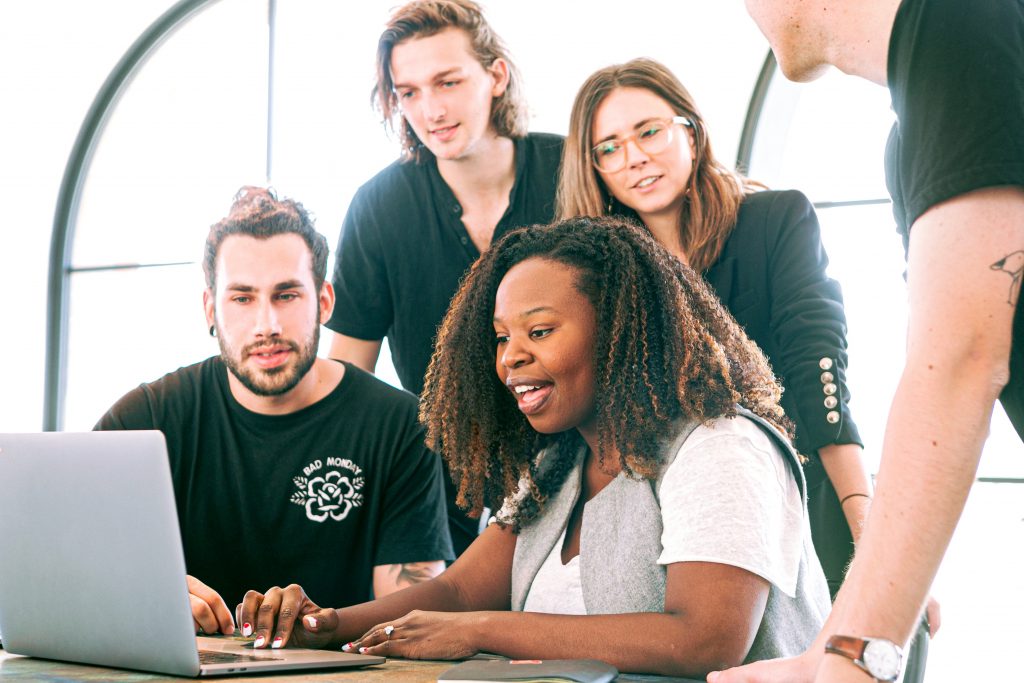 When you've got a container to pour your ideas into, the ideas can keep flowing more freely.
When you've got a container to pour your ideas into, the ideas just keep flowing.
I'm constantly investing in business courses, coaches and personal development, and learning and reading, so I'm constantly inspired to share the knowledge I'm learning.
You can always leverage your content also. No one's going to remember something that you posted six months ago, if you just rework it and change it slightly.
If you're concerned about repeating yourself, think about this. Do you remember what you ate for dinner five days ago? Let alone what someone posted on their social media 3 months ago, right?!
It's the same with posting. It's unlikely that you're going to remember what other people post, so you can cycle your content and leverage it if you feel like you're going to run out of ideas.
8 – How often you will share content each week
Finally, decide how often you will share your content.
Will you share your content a couple of times a week? What I'd recommend as a strategy is that you share at least three content posts a week.
Share from your personal profile in Facebook groups, because this is where Facebook shows it to the most people.
You'll notice that you hardly get any engagement and reach in your Facebook business page. 99% of people on your Facebook page aren't going to see your posts because Facebook knows it's a business page.
But Facebook rewards you when you are always posting on Facebook because it keeps people on there, especially if you're posting things that a lot of people are engaging in.
2 – Formula
The second thing you need to think about when creating content is you need a formula. A formula is a structure for your post so that you're planting seeds in that person's mind.
You're opening loops and you're doing the most important thing that is needed with content, which is inspiring action.
Crafting compelling content is a skill. Copywriting is a skill and a profession. People spend a long time studying it and reading about it. It's not something that you're going to be perfect at straight away. It's something that you need to practice.
But the good news is, there's a formula to it. There's a formula to influencing and using ethical influence principles that inspire people to improve the quality of their lives. Anyone can learn the formula.
If you don't have an effective formula, your posts don't get you new clients, which is what most people want from their content.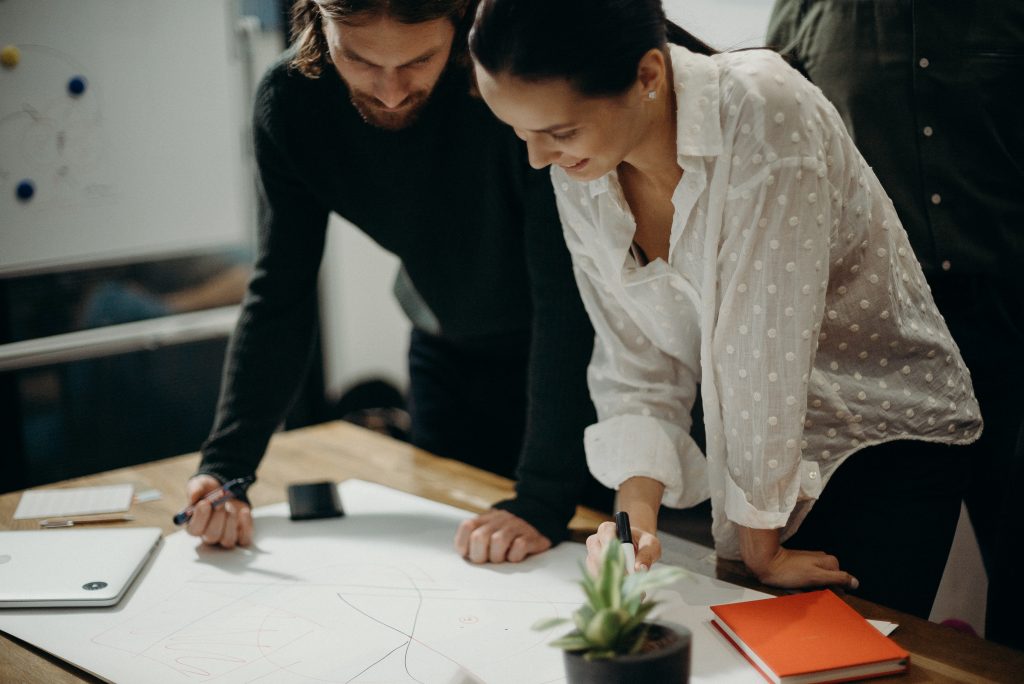 If you don't have an effective formula, your posts don't get you new clients…
I've got an upcoming masterclass where I share the structure, formula, and ingredients to use in your content, no matter where and how you're showing up online. There are ingredients that you can put into your content to instantly transform your content, so you can get clients reliably and consistently.
Even if you put in one of these ingredients, you can notice a shift in your content straight away.
When you have these ingredients as opposed to just showing up and throwing up (as the saying goes in marketing), with practice you will develop the craft of it.
Every time I need clients, you can use these skills to craft your posts. It does take more thinking and some extra time, but it's worth it. You can trust it to draw you in more clients.
3 – Consistent Action
The third thing you need is to take consistent action.
It's one thing to have a plan and one thing to have a formula. But if you're not taking consistent action, it's not going to work.
You have to take consistent action and that means showing up imperfectly. When I look back on my content, there are always things I wish I did better. There's always more planning and perfection that you can add to your content, but it's the consistency that gets you clients consistently.
Because I have kept posting regularly posting and people get used to seeing me. They see me in my emails, on my Facebook Lives, on podcasts, on LinkedIn, on Instagram stories and other social media.
You come into people's world in all different ways, and you're not just doing it when you need a client and when you're desperate, or when you have an event coming up, you're doing content consistently, and it takes a shift in your mindset to do this.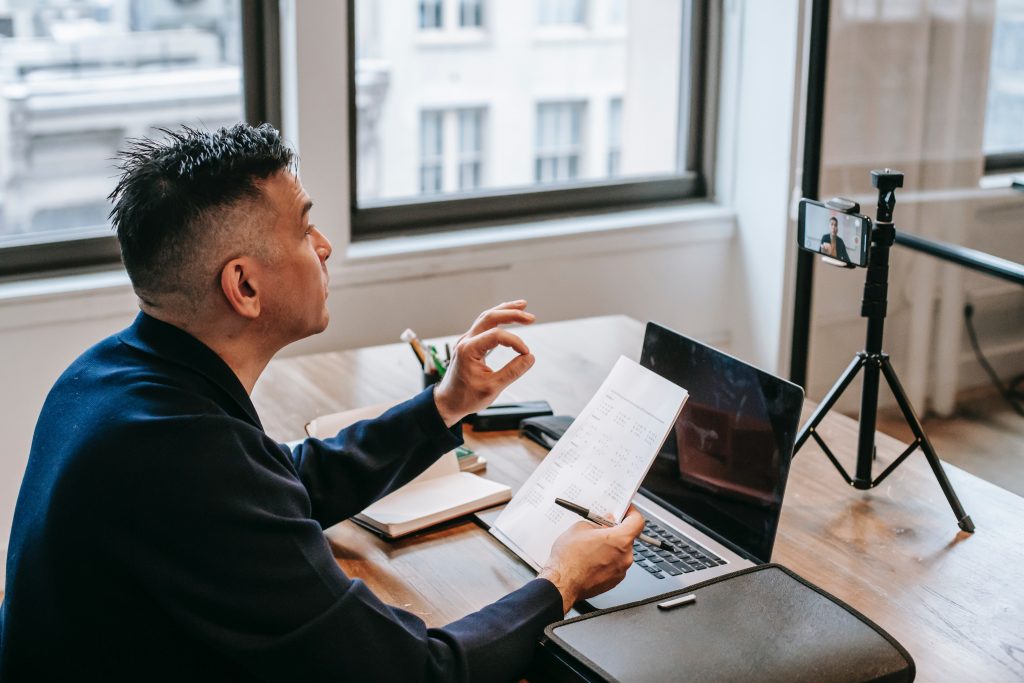 Having an abundance mindset enables you to keep showing up for your community and your people, even if they never buy from you.
You have to say to yourself that you are doing it for your community and for your people, even if they never buy from you. You just need to keep showing up and giving value. That's the mindset that we need to have.
People begin to trust you. When you have an abundance mentality the right people will reach out to you.
People can book into my calendar easily. I've got lots of links, everywhere and I've got lots of landing pages, free resources – my website is full of links that lead people to Click Funnels, which I use for my landing pages.
People can download cheat sheets and guides, and then they come into my email list. I nurture them and provide value. And I see a lot of people open my emails and consume the content that have never bought from me, and that's okay.
When you've got an abundant mindset, the right people are going to book into your calendar for a strategy session with you. And if they're the right fit they will work with you.
I work together with people in the following areas:
1) Creating compelling content that converts
I help you craft the right language to attract your ideal client, so the right people can immediately see what you're all about and that your program is right for them. We also makeover your existing marketing and online presence and make sure your offer is irresistible.
2) Creating automated marketing funnels
I help you create a 24/7 marketing machine that you can rely on and also massively frees up your time. You don't need to be a tech expert, I hold your hand and walk through it every step of the way with you.
3) Creating profitable presentations
We use my proven process to craft the right language that signs ups truly ideal, quality clients from your presentations.
In order to be the best candidate to get results, you must have experience serving clients in your area of expertise and getting results, and already have a pretty clear idea of what problem you solve and who you enjoy helping the most.
If you're not sure if you meet this qualification, message me on Facebook or email me at info@katmillar.com and we'll discuss it.
You need to be willing to create content consistently, either writing and/or being on video and sharing your thoughts about the topics you're an expert in.
If you're interested, get in touch and we will have a chat and see if you are a good fit.
I look forward to chatting with you!
Kat