Want to know what it REALLY takes to have a 6-figure coaching business?

If you've been coaching for a while, you probably have great coaching skills.

But is being a great coach enough to have lasting success in the coaching industry?

I reveal some of my best secrets to building a profitable, sustainable, & enjoyable business as a coach.
From 19 years of experience in business & a multitude of trials & errors, I've identified 5 essential elements for growing your coaching business to 6 figures.
If you want the keys to a thriving coaching business that brings you financial success & also allows you to make a profound difference in the lives of countless people.
Watch the video here…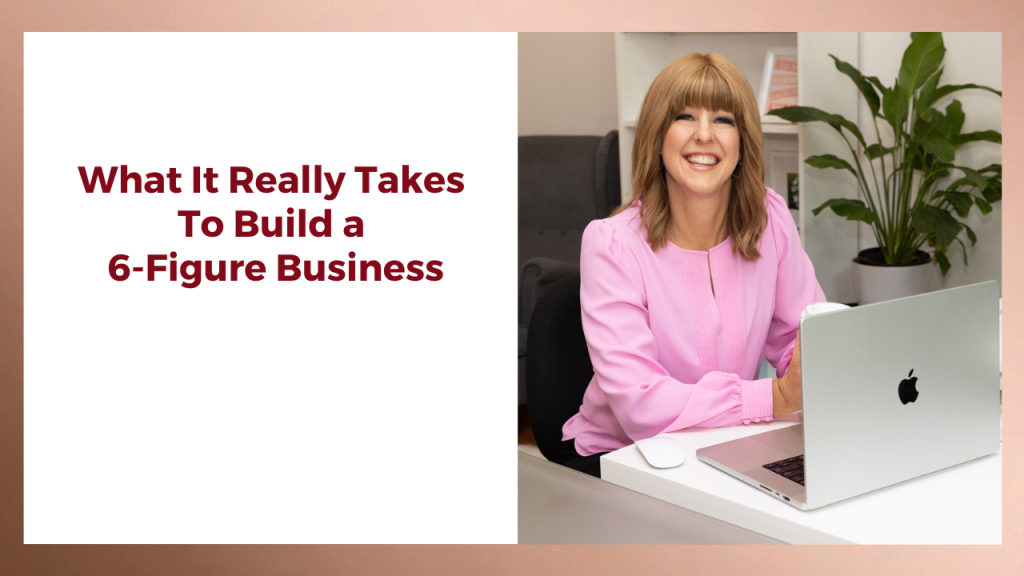 Here are the 5 key elements…
1. Relentless pursuit of excellence
Commitment to excellence is crucial for business growth. This distinguishes a small business from a thriving six-figure enterprise.
Stand out by excelling in your work, professionalism, and attention to detail. Provide exceptional value to clients and hold yourself to a higher standard.
Standing out and providing exceptional value, should be the goal.
2. Willingness to invest in yourself
Investing in your personal and professional development shows dedication. Invest strategically in skills, mindset, and relevant education.
Also invest in your business's design, branding, and coaching services to maintain integrity.
3. Dedication to mastering the art and science of influence
Influence is vital for coaching success.
Influence others positively and effectively to bring out the best in your clients and your community.
This skill impacts marketing, sales, and leadership, enabling coaches to inspire and guide clients towards transformation.
4. Effective client attraction strategy
Develop a well-structured plan to attract clients consistently.
Utilise a profitable presentation, compelling content, and automated funnels to leverage time and achieve freedom.
Convert leads into paying clients and establish scalable systems for sustained growth.
5. Leadership mindset
Embrace the role of a leader in your coaching business. As a business owner, cultivating a leadership mindset is crucial for driving the business forward.
Continuously level up your mindset and invest in personal growth. Make informed decisions, set clear goals, and take charge of your business's direction.
By focusing on these five elements—excellence, self-investment, influence, client attraction strategy, and leadership mindset—you can significantly increase your chances of building a thriving six-figure coaching business.
P.S Whenever you're ready… here are 3 other ways I can help you grow your business:
1. Grab a free copy of my 'Client Attraction Checklist'
It's a powerful roadmap to attracting leads, signing clients, and scaling your coaching business. — Grab It Here
2. Join the community and connect with like-minded Coaches & Experts
It's our Facebook community where ambitious entrepreneurs learn how to increase their income, influence, and impact. — Join Us Here
3. Work with me to get more clients
If you'd like to work directly with me to get more clients… just send me a Facebook Message with the word "Clients"… tell me a little about your business and what you'd like to work on together, and I'll get you all the details — Message Here