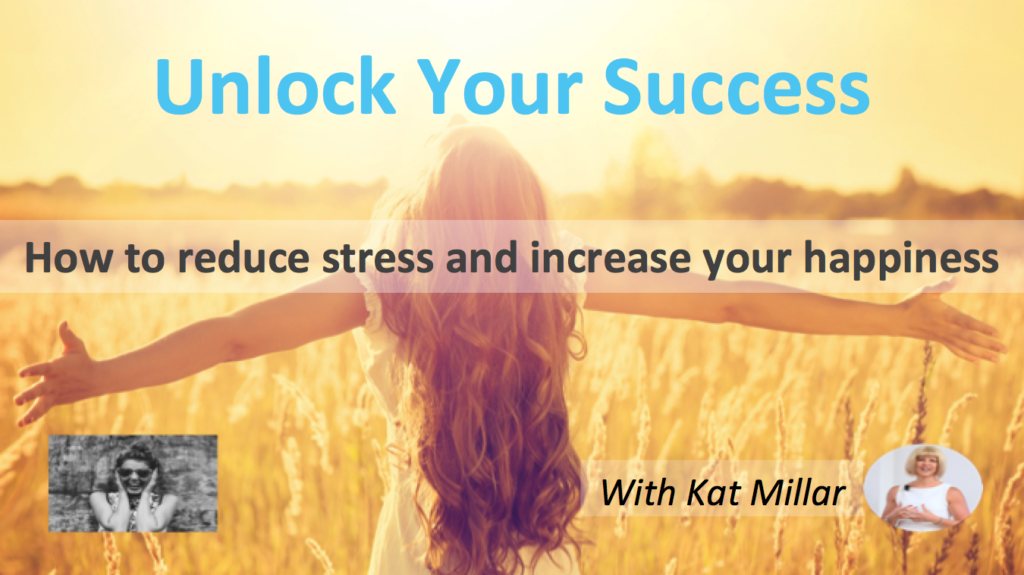 Would you like to pick up some tools to reduce stress in your life and those around you?  
In my upcoming workshop 'Unlock Your Success', you will learn how to eliminate blockages that are hindering your success, understand your thoughts and emotions and be better equipped to find more happiness and fulfillment.  
 
This workshop is for you if:  
* You're a leader or someone who deals with stressed-out people and would like some strategies to help them (and you!)  
* You're a high-achiever and want to play a bigger game  
* You would like to better understand yourself and others 
* You would like greater clarity and direction in your life  
* You'd like to reduce your stress levels, overcome fear, doubt or overwhelm and experience more joy and peace in your life  
 
You Will Learn:  
A rapid-results formula to quickly and permanently change unwanted behaviours
How to handle internal conflict and negative emotions faster
How to create more fulfillment and wellbeing - physically, mentally and emotionally
At Unlock Your Success, you will:  
Discover how to rise above stress and create more happiness in your life
Have your questions answered to get you unstuck and moving forward into the right action, fast
Meet new, like-minded people and walk away more inspired and equipped to create the life you desire
If you want to discover more about who you are, the steps for moving out of stress and creating more fulfilment and happiness, we'd love you to join us!

Cost: Free to attend, registration required and numbers limited
BRING: An open mind, a notebook and pen
Light refreshments and worksheet provided 🍇☕
LIMITED spaces are available and will book out fast.  

So grab your seat now and let's reduce stress and increase your happiness!