Today I want to encourage you, champion, and cheer you on as well as invite you to step up to the next level in your business. Aka, boss up 😉
What does it mean to boss up in your business?
Bossing up is about remembering that you're the boss. YOU are the one who calls the shots. It's about consistently stepping up and evolving to your next level.
It's about taking radical responsibility for everything that's happening in your life and in your business. It's taking the leadership position.
Bossing up is about deciding to stop playing small and go all in. It's a decision that says, "I am going to show up 100% in my business."
It's saying, "I'm going to create a business that I am proud of. I am going to build an asset and a legacy that blows my mind."
And it's not just talking about it, it's actually doing it.
When I started out in my business, I felt like I had my feet in two worlds. I'd refer to my day job as my 'side hustle', and my business as the main deal, even when my job was my primary income.
I realised that if I positioned my business as if it was the main thing, it helped me develop my confidence that it would work. It developed my identity as a business owner.
When you boss up, you take extreme ownership. Instead of blaming others or blaming circumstances, you take full responsibility for everything happening your business.
So how do you do this?
It starts with asking quality questions.
Here are three questions to ask and answer to help you boss up!
1. Are You Consistently Doing Hard Things?
In business, there are two distinct paths: One path is the path of least resistance, where you keep doing the easy things, and keep up as best as you can with your never-ending to-do list.
On this path you do the easy things – you consume, you learn, you go to free events, but you don't step out into the scary, challenging zone.
The second path is the harder, scarier path, which is the path of building an asset – where you boss up and learn the hard things. This is where you face the things you've been avoiding.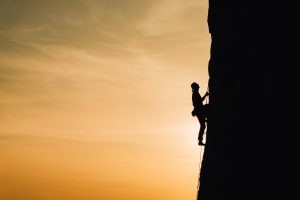 The second path is the harder, scarier path, but it's worth it.
Having a business is one of the fastest ways to grow because you are constantly having to challenge yourself outside of your comfort zone.
One of the hardest things to do, is to work on becoming the best version of yourself.
When you take ownership of your world, your world changes. It has a ripple effect. This is about rising and becoming the best version of yourself that you can possibly be.
Bossing up in your business is to be the boss over everything that is challenging you. It's looking at it, facing it, and not running away from the things that challenge you.
It's locking yourself away from the outside world until you get the challenge finished.
And it proves to yourself that you can do hard things.
My challenge to you is to do what so many of your competitors aren't doing. Because it takes thought and energy to implement what we learn.
Most people aren't doing the hard things, so if you do, you are already ahead of your competitors.
Bossing up is making a decision that says, "I'm going to do the hard things, and go all in. I'm going to prove to myself that I can do it."
Think about the people watching your life right now, the people in your community, followers, friends, clients, family, or children. A ripple effect happens when they see you step up and your world changes.
That ripple flows over to them and they become inspired by seeing you doing hard things. It's inspiring.
When you boss up and use your own personal power to create a shift within yourself, you become responsible for your world. Then you awaken the world around you.
In that overflow, you are creating inspiration and the possibility for the next person to believe enough in themselves. Then they will follow your lead and move towards their own greatness.
Imagine if every entrepreneur took extreme ownership and walked in excellence. Not perfection… but with raised standards.
If every entrepreneur decided to become the best version of themselves, we would see an incredible shift in the world.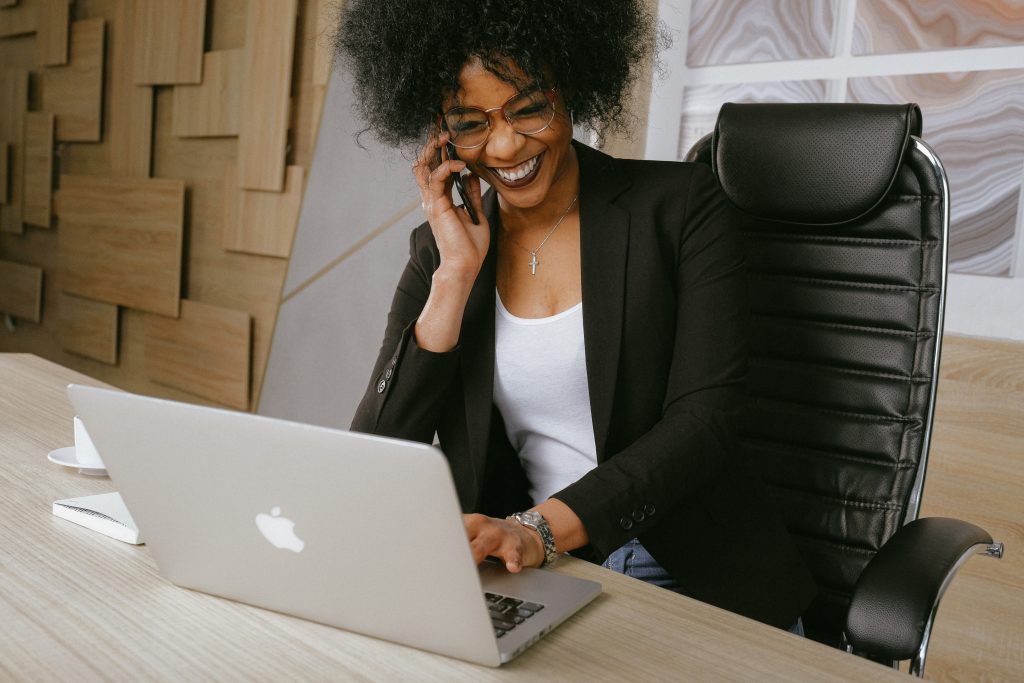 If we all took radical responsibility to overcome our fears…the shift on the planet would be massive.
But most people don't do that. Even though they've heard stories of people doing incredible things, they stay small because fear keeps people small.
They could be an example of what's possible for others. They could be an example of what is the strongest, most empowering, most beautiful thing they could do for themselves and for other people, but they don't. They choose the easy way, which is the small way.
There's so much to learn; Facebook ads, funnels, automation, and marketing just to begin with. This all scared me when I started, but I knew the only way I could grow my business was to learn these skills.
At the time I was running my business where I was constantly messaging people back and forth, constantly getting things lost in my email inbox. The business was so hard, so I had to make a choice and put some systems in place.
The truth is I didn't want to learn ClickFunnels. It just looked way too techie and hard for me. I like being out there talking to people and coaching, it's what I love doing.
I didn't WANT to sit on my butt for hours on end learning a new system.
But I realised if I didn't learn to automate my business, I was never going to have control of it. I could outsource all these areas, but then I would not know how to fix things if they broke. Learning these skills gave me freedom.
Funnels took me a few solid weeks to learn. I had to lock myself away to learn them. And I was on the support chat constantly getting advice. I learned the hard way and it wasn't easy.
Because I pushed through and learned, I can now come up with an idea for an event or some business idea and I can instantly create a funnel for it. If something goes wrong, I can fix it, because I'm the boss and I know how to do it.
I now outsource some of my work, but I can do that because I've learned the systems myself and I can train others in the systems to help me.
Funnels are one of the most powerful assets you can build in your business. I've got 20 funnels now, and they are out there doing their thing. I've had a funnel that's had over 2,000 people go through it that I created two years ago. I haven't touched it except to do an upgrade here and there and it's still working for me.
Things begin to change when you make the decision to go all-in and say, "I'm going all-in to learn what I need to learn. I don't care how long it takes. I don't care how hard it is. I'm going to do it."
2. Are You Consistently Investing In Your Business?
Investing in your business proves to your brain that you are serious about your business. Your brain doesn't know whether you're in or out if you are just dabbling in your business.
When you invest in your business, it is a way to step outside your comfort zone and realise your self-worth. To boss up, you need to take charge. You need to make a decision to go all-in on something and stick to it.
A friend of mine recently invested $12,000 on a coach for a 30-day intensive course. It's been incredible seeing the shift in her already from this investment.
We were both talking about all the times where we've invested a significant chunk of money in ourselves. The most I've invested at one time was a $23,000 program.
As soon as I go into that five-figure investment, the fear, doubt, and anxiety all come up to the surface. But when you invest in yourself largely, it shows your brain that you're serious about your business.
The very first time I did it, it leveled me up so fast that it was exponential growth. And that was before I even got the result. The results came later but it was just the fact that I've taken this massive leap of faith, and it showed me that I trusted in myself.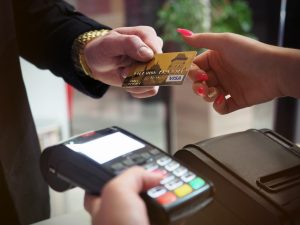 When you invest in your business, it is a way to step outside your comfort zone and realise your self-worth.
Making the investment in myself showed me that I was going to make it, I was going to do whatever it takes to build this business, I was not going to give up, there were no two ways about it.
I'd decided that I had come too far and it's never been an option to give up.
It takes courage to take your hard-earned money and risk it on investing in yourself. But it makes you feel alive.
Not knowing when or where the money is going to come from is like jumping out of a plane without a parachute and knowing you've got to create the parachute as you are in the air. It's a buzz!
I put typically at least $15,000 into my business every year, sometimes more.
It's been a big part of building my confidence and resilience. Not just selling things, but investing in my business. This is a great way to show your brain you're committed to making your business work.
3. Are You Consistently Improving Your Marketing Skills?
What's the one next thing you want to achieve in your business? Really think about it.
Whatever that thing is that you want to achieve in your business, that one thing is going to require some type of marketing no doubt if that's your next big thing.
Did you wake up this morning and improve the skill of marketing to get your next thing out there? Did you wake up in the morning and take action towards that thing? Probably not if you're like most people.
Staying focused on the one most important thing is really hard. If you're not improving your skill of marketing, you're not actually growing as a business owner.
There are things that you need to do in your business right now, that you don't know how to do and that someone else knows how to do. You can pay them to show you.
For example, create a funnel. A lot of people freak out when they hear the word funnel. But a marketing funnel is just a client journey and an automated flow for your future clients to journey through.
Marketing funnels allow you the freedom to take your hands off, but still know your future clients are being nurtured and looked after when you are not there.
What so many people do in small businesses is they start the business manually but then attempt for the rest of the business life to keep running it manually.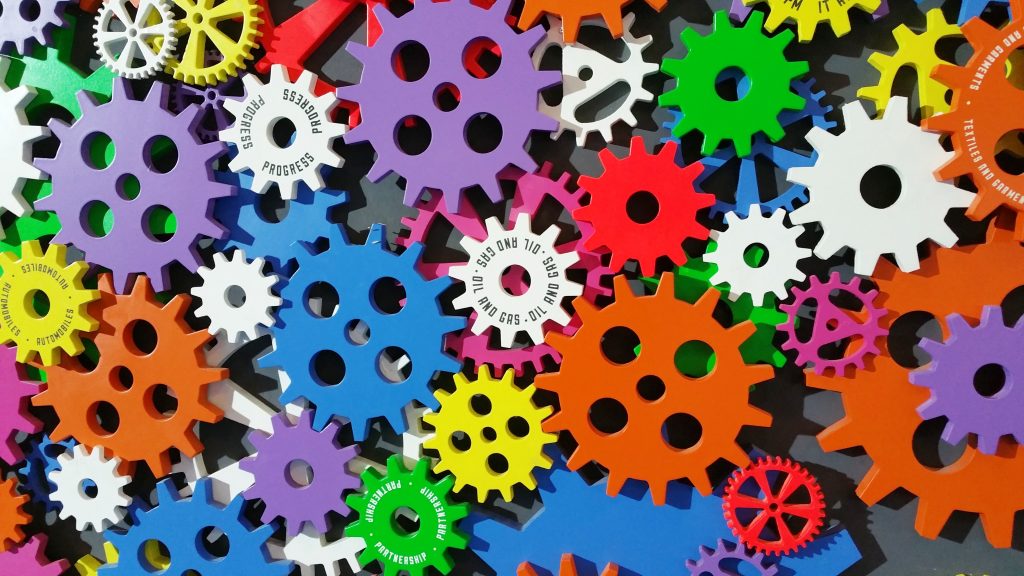 When you have an automated flow, you can focus on what you love and what you do the best.
Holding events is also an incredible marketing tool. I've grown so much from putting on events. Events help you consolidate all of your content and they help you organise your ideas. Remember people pay for organised knowledge.
When you're automated in your business, you're able to have that time to think more strategically and get more clarity. You're able to create more and organise your knowledge more.
When you have the capacity to generate consistent leads, it's the difference between having an unstable shaky business, and a solid, reliable, predictable system. Everything changes for you.
It takes the stress away and enables you to enjoy your business. You are enabled the time to have creative ideas and to have a whole lot more time to really do the things that you love.
It's really not complicated to understand. All I have to do is decide that you're going to stop over-planning, over-talking, and over-thinking and start taking action with an automated approach to your business.
Some people think "Ohh that looks a bit hard, that looks like work."
Do you know what's worse?
Running a business that sucks the life and soul out of you because you're so stressed.
There are so many things you could be doing for people to find out about you, it's almost overwhelming how many things we're meant to be doing. There's podcasting and blogging, YouTube and reels, the list goes on.
The only way to do it without working harder and longer is to be automated. When you're automated you get to enjoy your life more. The technology is there, it's incredible what's possible.
If you don't have an automated funnel in place, there's only so far you can go. Everything is capped. Your sales, your profit, your growth, your lifestyle – everything is limited.
When you build an automated funnel, firstly, you have the capacity to generate what I call, a consistent lead flow. Stop for a second and think what it would be like to have this asset working for you in your business?
A good business is based on a series of systems and that's what's scalable. Can you see the power of this?
Are you ready to boss up? If you are, I am going to show you exactly how at my upcoming workshop. It's a free live event for coaches, consultants, and service-based entrepreneurs who want to scale their business without working harder and longer.
I will be sharing with you my Proven Step-By-Step Client Attraction Roadmap. There are 3 secrets:
1 – Compelling Content Influence Tools
The unconventional psychology-based content tools you can use to effortlessly get attention & influence people to take action on your content (not just 'liking' it), to fill your webinars, workshops & calendar with clients every time.
2 – Automated Client Attraction Funnels
How to create a 24/7 marketing machine to automate your lead generation and free up your time. It enables you to have a consistent, steady flow of quality leads wanting to work with you, reliably and predictably. You do it once and it's done!
3 – Five Figure Presentation
How to craft a five-figure presentation using my signature 'Profit From Presenting Formula' so you can wow your audience with massive value while converting multiple leads at once into your high-end package.
P.S. Whenever you're ready… here are 3 other ways I can help you grow your coaching business:
1. Grab a free copy of my 'Client Attraction Checklist'
It's a powerful roadmap to attracting leads, signing clients, and scaling your coaching business. — Grab It Here
2. Join the community and connect with Coaches who are also growing their business
It's our Facebook community where ambitious Coaches learn to get more income, influence, and impact. — Join Us Here
3. Work with me privately
If you'd like to work directly with me … just send me a Facebook Message with the word "Private"… tell me a little about your business and what you'd like to work on together, and I'll get you all the details! — Message Here