Do you struggle with procrastination when it comes to running online events?
Fear is often the main reason holding us back from reaching our next level of presenting.
Overcoming these fears is crucial for becoming a confident and impactful leader in your field. I've personally experienced this and wasted a lot of time due to a lack of confidence.
However, I learned strategies to conquer my presentation fears and want to share them with you.
Whether you're just starting out or have years of experience, there is always a next level for you to achieve.
If fear is stopping you from taking that step or presenting consistently, it's important to address and overcome it.
Let me help you understand and overcome your fears so that you can show up powerfully, connect with your community, and attract more ideal clients.
Watch the video here…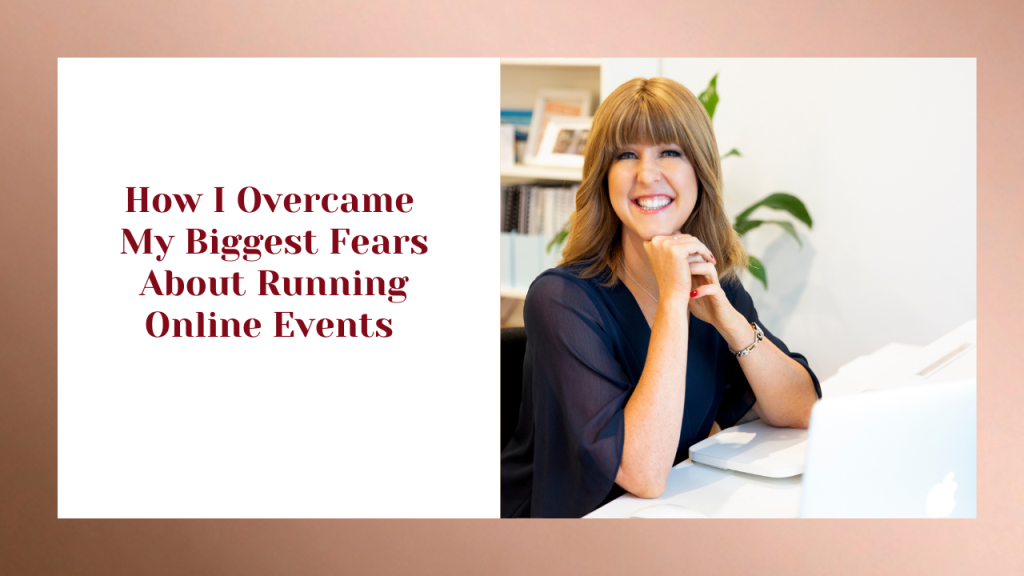 Here are the 3 strategies to help you overcome fear…
1. Focus on the person who needs you
Overcome the fear of rejection by imagining you're speaking to one person who needs your help. Connect with their struggles and offer your valuable insights to improve their life.
Avoid letting fear hinder your ability to reach out and connect with others.
2. Take courageous action consistently
Challenge your beliefs and stop choosing to believe thoughts that hold you back.
Act despite feeling fear, as confidence and progress is linked to taking brave actions.
Overcome overthinking and perfectionism by practising and publicly presenting. Don't wait for feelings to change; take action now to avoid staying stuck in fear.
3. Follow a Formula
Address the specific concerns that arise when presenting, such as not knowing what to say or how to structure your presentation.
Seek the right tools, skills, and support to overcome these fears and allow your business to thrive.
Having a proven formula or strategy can yield proven results and guide you towards success.
By implementing these three strategies—focusing on your audience, taking consistent action, and following a formula—you can overcome fear and confidently shine in online presentations and events.
If you're interested in mastering the art of running successful online events and growing your coaching business.

I'm sharing…
How To Create A Compelling & Engaging Event Presentation
In a way that builds desire, establishes your authority, and effectively dissolve objections.
How To Market Your Event To Attract The Right Audience
Even if you find marketing confusing or hard
How To Deliver A Powerful Online Event That Gets Clients With Ease
To deliver a truly remarkable event experience that captivates your audience, creates engagement, connection, and trust, and effortlessly converts the right people into paying clients.