Want to create presentations that keep your audience engaged from start to finish?
Want to know the secrets to delivering captivating presentations that leave a lasting impact on your audience?
Learn the secrets to captivating presentations that engage your audience from start to finish. Discover how to craft impactful content and inspire action.
Gain insider tips for maximum engagement, connection, and trust in your online events. Boost your influence, income, and impact by implementing these strategies.
Engagement is crucial for a successful event that drives conversions.
In this video, I reveal three key strategies to skyrocket your engagement and conversion rates. Let's elevate your events and achieve real results in your business.
Remember, engagement equals profitability.
Watch the video here…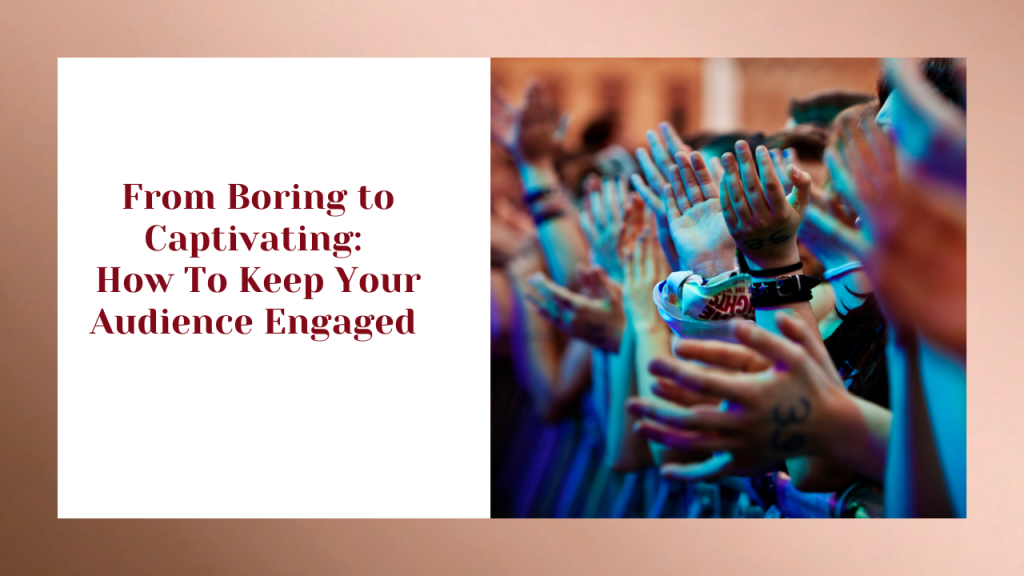 Here are the 3 key strategies to make it happen…
1. Create like a coach
Inspire and help your audience by asking thought-provoking questions, addressing their real concerns, and providing specific solutions.
Encourage them to gain clarity, visualise their improvement areas, and actively participate in the event.
2. Use well-thought-out activities
Engage different parts of the brain through interactive activities that prompt action and create a sense of commitment and achievement.
Keep participants curious by opening loops, withholding some information, and creating a degree of tension.
3. Create valuable human connection
Encourage discussion and processing out loud, fostering a sense of community and belonging.
Break up content sharing with workshops, allowing attendees to share their perspectives and learn from each other.
Utilise Q & A sessions to address doubts, overcome objections, and showcase your authentic connection.
If you're interested in mastering the art of running successful online events and growing your coaching business.

I'm sharing…
How To Create A Compelling & Engaging Event Presentation
In a way that builds desire, establishes your authority, and effectively dissolve objections.
How To Market Your Event To Attract The Right Audience
Even if you find marketing confusing or hard
How To Deliver A Powerful Online Event That Gets Clients With Ease
To deliver a truly remarkable event experience that captivates your audience, creates engagement, connection, and trust, and effortlessly converts the right people into paying clients.