I talk to a lot of people who are posting content regularly, but not attracting clients consistently.
Would you love to have people reaching out to you consistently, who you'd love to work with?
If you're not getting people reaching out to work with you regularly, it's often because there's a disconnect between your content and your ideal client.
Which is a huge shame, because you have so much to offer. And some simple tweaks can make the world of difference to the people you reach and connect with.
Usually, the right people aren't finding you because the language in your content isn't communicated in a way that your ideal client resonates with. It doesn't mean that what you're saying isn't brilliant and valuable.
It's just not necessarily resonating.
In this blog, I share with you 3 ways to help you attract soul-mate clients you absolutely LOVE working with!
1 – Get Crystal Clear On Your Soul-Mate Client Profile
When your content doesn't connect, in almost every case, it's because you're not crystal clear on who you're speaking to.
This is something that if you don't get right, nothing is going to work. I've got 21 main strategies in my system that I help people with to attract clients, and this is very first step.
If you don't know exactly who you're talking to, and you're not really dialled in, and spending time imagining being your ideal client in your mind, then your content will not connect.
I know you might be sick of hearing this. But the reality is, most people think they are crystal clear about their soul-mate client, but they're not. This is an incredibly subtle stumbling block that most coaches and experts have.
Often because we've heard a million times 'You've got to niche' and we've filled out an ideal client avatar questionnaire before, we think that the job is done. But it is not finished.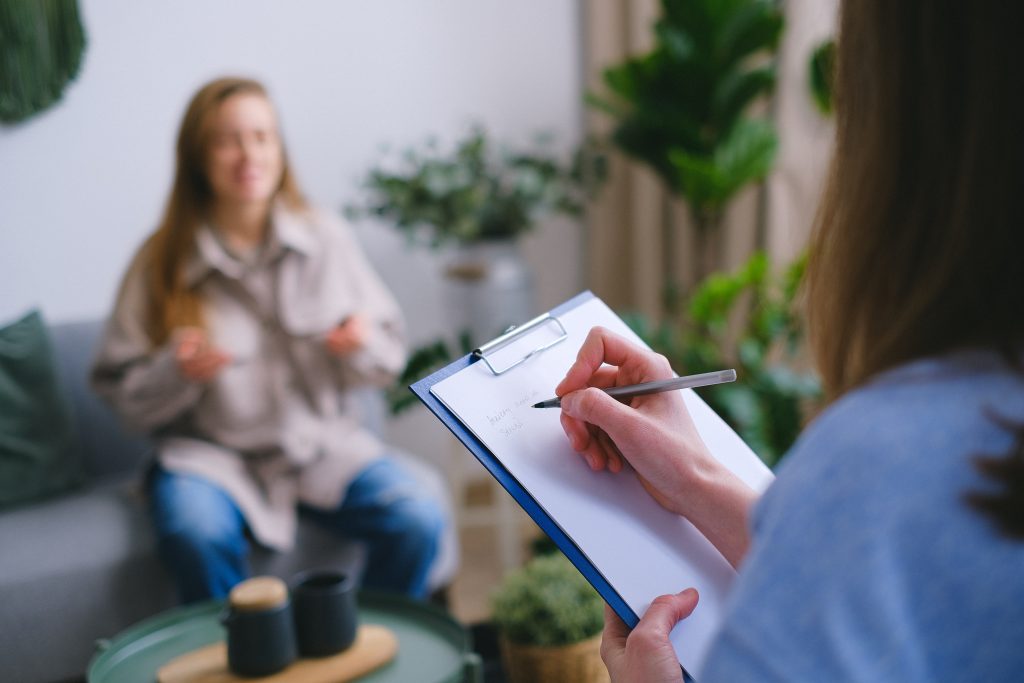 Understanding your ideal client is meant to be dynamic.

Understanding your ideal client is a dynamic process.
It's like your marketing plan. It's not something you should write once a year, but something you should constantly revisit and tweak as you evolve.
I understand if you're struggling to go deeper with your niche. I completely relate.
My tools and skills are so diverse. I can work with clients from a very broad age and profile range. But I had to choose to really target my niche and direct my content.
A couple of years ago I started taking a different approach when it comes to defining my ideal client avatar. I went on a journey of defining my soul-mate client based on the milestones in their life journey, rather than their demographics.
I saw a post this morning from a lady who said:
"I have always found niching constricting and limiting. My being doesn't want to fit the consumerist agenda, it's here to help people heal and connect with themselves deeply on a divine level so they experience happiness and fulfillment. I want to help society heal its collective trauma so the desires they have align to their soul and are not fake, based on a system that means them harm."
This lady was resistant to niching, but when I read what she shared, it's clear that she does in fact have a niche, she just didn't think of it that way and didn't want to be boxed.
When you're clear about who the people are that you can serve in the best and most enjoyable way, then you can make your message clear and attract them to you. That's when you get heard by the people who need exactly what you offer. People pay attention, follow and work with you because they resonate with your message.
Christian Mickelsen shared a story of when he was in a conference room after the lunch break of one of his seminars. He went on the stage and asked the audience:
"Who wants dessert?" No one raised their hand – understandable, everyone had just come back from lunch.
Then he asked: "Who wants chocolate dessert?" About one-third of the audience raised their hands.
And his last question was: "Who wants dark chocolate soufflé with vanilla ice cream and fresh strawberries?" This time more than half of the audience raised their hands.
The clarity of his message, with specific details, is what made the difference. When we're clear on the benefits or pain points of what we offer, it helps us to be heard when we reach out to find the right clients using our content.
This doesn't exclude us working with anybody who can benefit from our services, but we don't market directly to those people.
2 – Spend Time In Your Ideal Client's Mind Before Crafting Each Content Piece
How much time do you spend in your imagination, literally looking at the world from the perspective of your ideal client's eyes? How long do you spend creating content that helps them with an existing problem they have?
Spend time hanging out in your imagination with your soul-mate client before you post content makes a significant difference. 
What is your ideal client seeing, feeling, hearing and what are they saying to themselves?
What's going through their mind and body as they go about their life?
What are they struggling with?
What are they saying to themselves?
You need to really place yourself in their shoes. How much time do you think about the existing problems that people have? Remember people are thinking about their problems all the time. That's what people think about most of the time.
I know it sounds depressing I know it sounds pessimistic, but it's just the truth and a lot of research has proven this. People don't go about dreaming about their ideal life, they go about their day thinking how they can overcome a problem.
When you create your content, you can't be afraid to really step into a hole with people. If you've seen any of my training, you know, I've talked about this a lot.
You need to meet a person where they are at first, which is often in a hole. You need to jump into that hole and connect with them there before you paint a picture of their dream life and evoke your ideal client's imagination.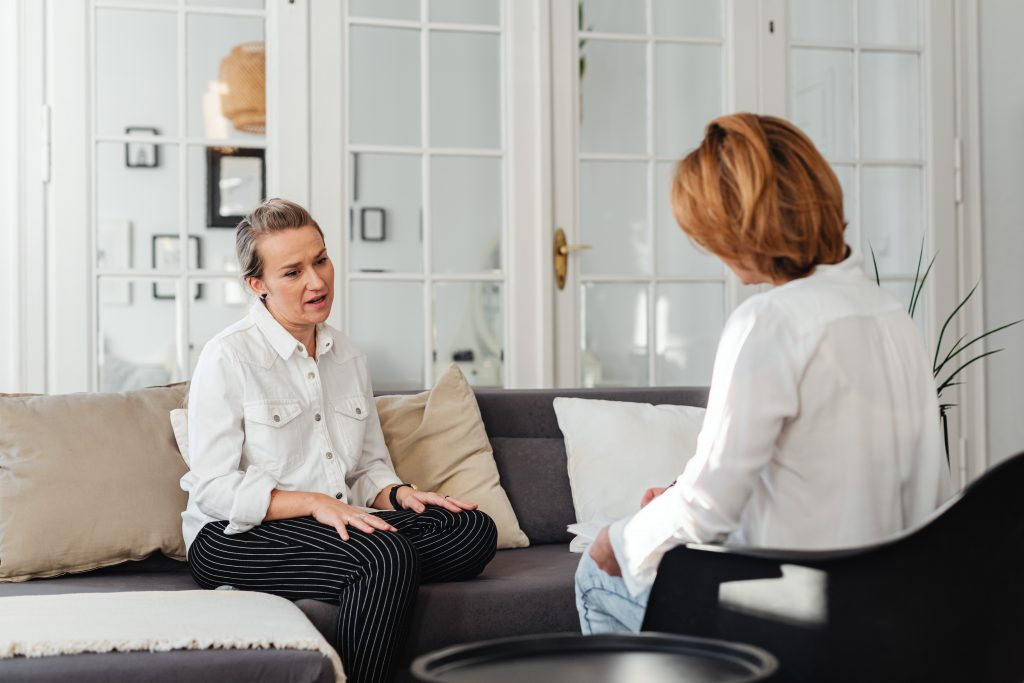 When you create your content, you can't be afraid to really step into a hole with people.

You can do this by metaphorically getting in the hole with your ideal client and imagine what it feels like to be in their situation. Really feel how they are feeling. Often we want to pull people out of a hole too quickly without really connecting with them in that space.
As a personal trainer I look back now and I see I was just in a rush to get people to lose weight. I didn't really connect with them and ask how it was affecting them. I didn't talk about their symptoms or ask how it was impacting their health and relationships.
This is what you need to do with your content.  Hang out in your soulmate client profile. If you haven't created one, write one up and really describe their problems, beliefs, mindsets, and ask what stage of the journey they are on.
Then go back to this ideal client profile regularly and refresh it. Don't just shelve it. You need to keep your ideal client's profile in mind every time you sit down to write content.
3 – Craft Your Content Carefully To Speak Directly To Your Soul-Mate Client
Your clients don't buy your program or service just to buy a service. In the same way, you don't go out to eat, merely to eat food, but for a certain experience that transcends eating at home.
Your clients want to be treated like royalty. You need to speak your client's language and treat them as the intelligent, incredible person that they are.
I recommend that you craft at least 2-3 quality posts every week, specifically designed to shift people's perspectives. I recommend you spend at least an hour a day building your social media presence.
If you're concerned about time, you can incorporate it into your day. If you're walking on a treadmill you can answer some questions in Facebook groups. If you're riding in an uber you can post an article.
We all have loads of available minutes each day. If you just allocate those minutes wisely, then content creation doesn't take a huge hit on your day.
I recommend using Facebook Live once a week. Facebook's algorithm loves video content. In terms of brands and utilising Facebook for business, there's just no better way to connect with your audience than face-to-face.
I've been doing FB live videos every week for over 2 years and it's one of the reasons why I consistently attract 3-5 new quality clients every month.
The average internet user watches around 206 videos per month. 70% of marketers use video in their advertising, so video makes a massive impact in marketing terms.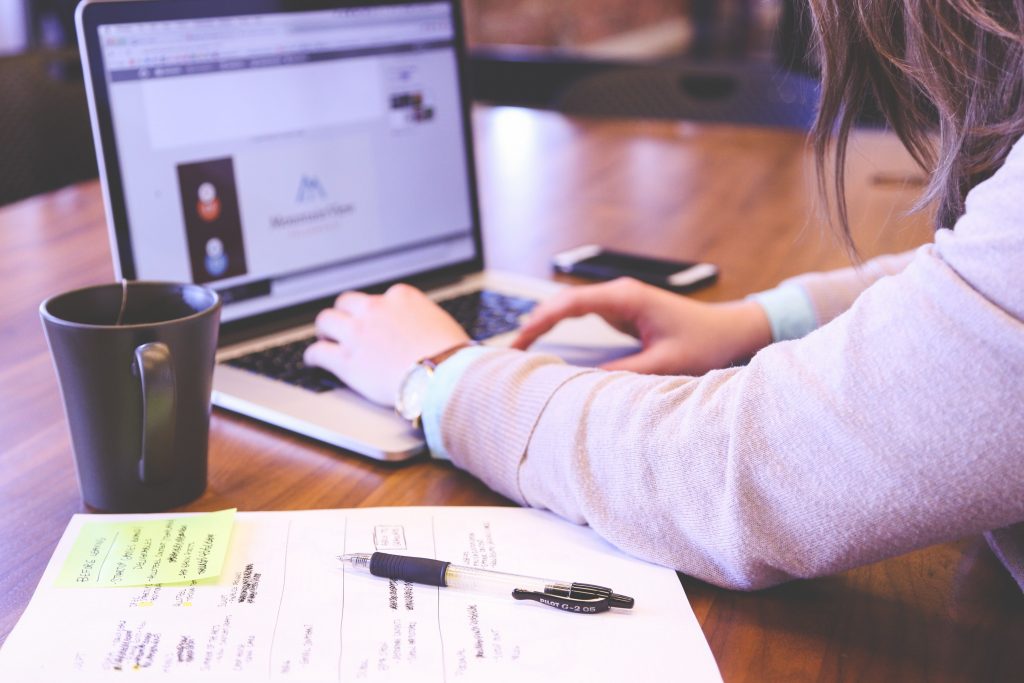 Usually the right people aren't finding you because the language in your content isn't communicated in a way your ideal client resonates with.
Usually, the right people aren't finding you because the language in your content isn't communicated in a way your ideal client resonates with, which is a huge shame. The truth is you have so much to offer. And some simple tweaks can make the world of difference.
You have amazingly valuable wisdom and brilliance inside of you. There is a goldmine of income & opportunities waiting for you from the wealth of experience you have! What you need is to be able to structure your content in a way that draws the right people to you.
Over the last five years, I've helped coaches, consultants, and experts just like you who have walked past hundreds of thousands of dollars, without even realising it.
So what does it take to attract those soul-mate clients? You know those people who you love working with and become raving fans who hang off every word you say and want everything you have to offer?
When you have a content strategy that is uniquely aligned to you and your lifestyle, and a content structure that's designed to suit the exact types of people you're wanting to reach, you show up differently, with massive confidence, clarity, & conviction.
The right clients gravitate towards you. They start to listen, watch, and engage more. But more importantly, they reach out to work with you.⠀
This is why compelling content creation is the main thing I work with my clients on to help them sign up clients fast. This is why I created a brand-new program called, 'The Compelling Content Project' which shows you the exact process of how to do it! ⠀⠀⠀
In just 30 days, you can use your content to become a must-have coach for quality clients.⠀I'll show you exactly how to get clients through your content, without needing a big following or having to spend hours a day.
The program includes 30 days of support from me, training videos, 4x mastermind sessions, plus a full-day online workshop which is coming up THIS Saturday the 14th of August.
We're rolling up our sleeves and geting your 30-day client attraction content strategy DONE!