Are you feeling stuck in your business?
Do you find you're not moving forward in terms of your growth, revenue or profit?
Perhaps you're struggling to get more clients.
Or you find yourself procrastinating on those things you're meant to be doing.
Maybe you're doing what I call 'building bridges'…
this is where we start doing something, it gets too hard, so we stop and then start working on something else?
Have you started writing a book, blog, creating a podcast or social media schedule, but hit roadblocks and not finish the tasks you started?
This week, I've been working with my client Hilary on her business, in a marathon strategy coaching session of 16 hours over 2.5 days.
We locked ourselves away in a boardroom with no distractions, put the blinkers on and got stuck in and progressing in her business.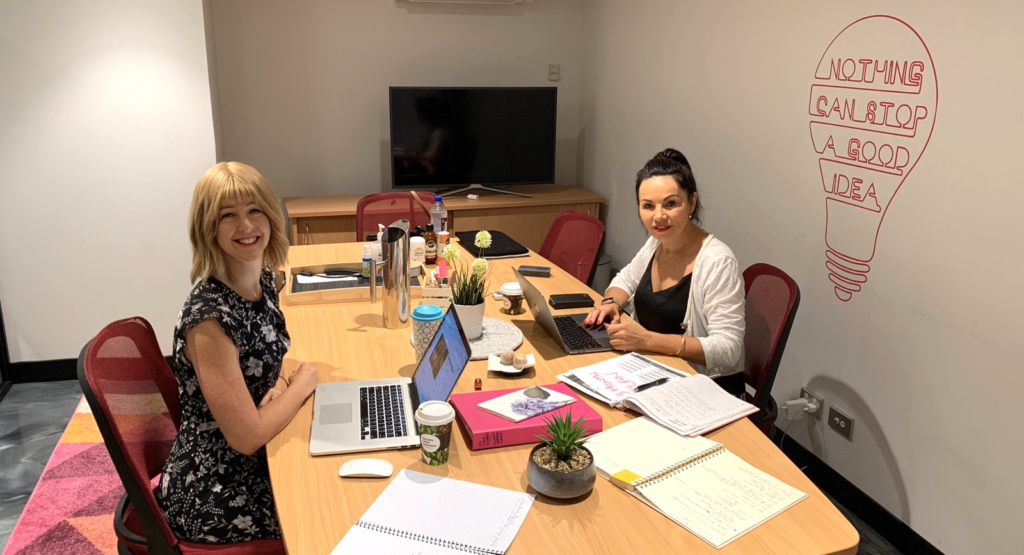 We did loads of visioning, planning, strategising, and getting clarity on her identity, goals, ideal week, brand, systems, and marketing.
We got SO MUCH done. In her words "We moved mountains".
This is the power of focus and having expert eyes on your business to get clarity and direction can lead to transformation and breakthroughs SUPER fast.
It was incredibly powerful, and I'm so looking forward to offering more of these VIP 1-on-1 sessions with more people.
It made me realise… the things she didn't know clearly – the things that were keeping her stuck are the 3 things that most entrepreneurs need to know.
Here are the 3 things that most entrepreneurs need to know, to become move forward in their business:
1) Know Your Identity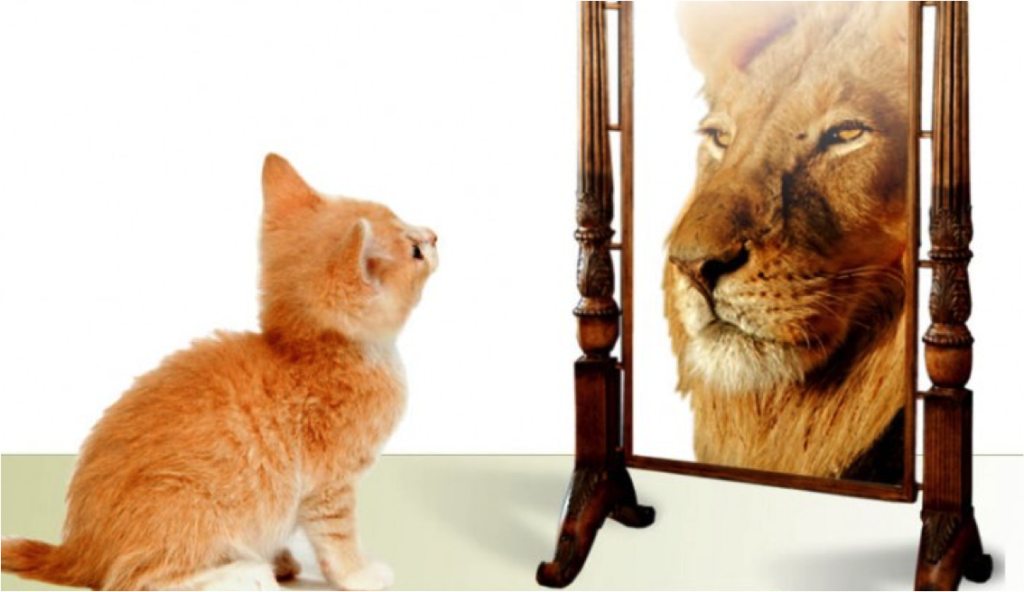 The first key is you need to know your identity.
You may think, 'But Kat, I know who I am!'
I know you probably have worked on yourself and have a pretty good awareness about who you are.
But you can be in business for many years and still not have crystal clarity on your identity.  This is what was happening with Hilary.
The reason she came to see me and booked out a solid period of time is that she had been running different Facebook groups and Facebook pages. She had a number of different websites, created different kinds of freebies including e-books.
She had so much going on that she felt confused and lacking clarity. What we isolated is that she wasn't clear on her identity.
She was trying to position herself alongside her partner's business and she is also a mum. She is a great partner, mother and friend, but she hadn't found her business persona.
After spending some quality time together, we discovered she had promoted herself with a corporate, professional look, but her personality is all about fun! She was actually sending mixed messages out to the market place.
Knowing your identity and where you fit in the marketplace is essential for your brand positioning. Your identity includes your branding, colours and tonality.
Not knowing your marketplace positioning and identity can leave you chasing in many different directions.
You have to know who your ideal clients are so that you can speak directly to them. Who is your ideal target market? What is your micro-niche? Who do you want to be known as?
When you have specified these things, you then put out content and create videos that target your ideal client.
A lot of business owners are very self-aware. They've done a lot of personal development and work on themselves. But they have not done the same development to discover their business identity.
I am very targeted and specific in reaching my target market. I speak primarily on the topic of influence in business.
Under the umbrella of influence, I speak on topics that include sales, marketing, copywriting + content creation, presenting and mindset.
If your business is having an identity crisis (or just needs a refresh) and does not have a clear identity that you are sending out to the marketplace, then your first step to getting unstuck is to determine your business identity.
2) Know Your Values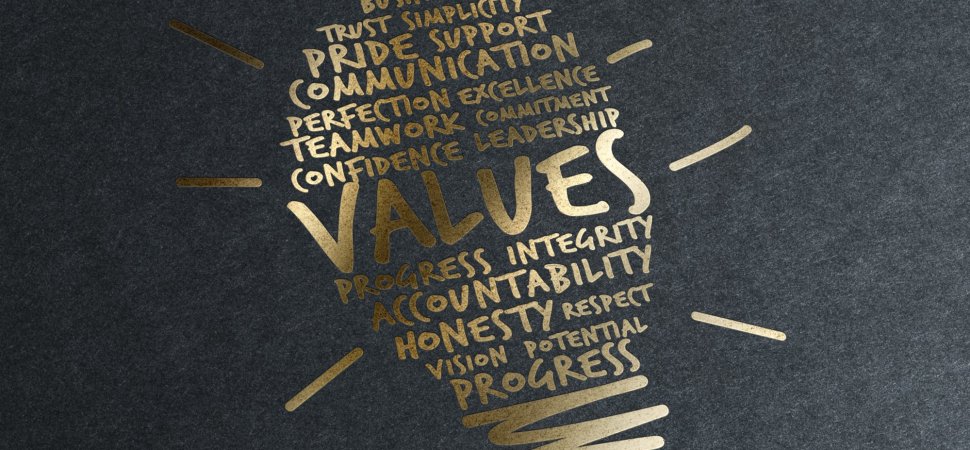 Knowing your values is incredibly important.
You most likely have done work on these in the past, but have you refreshed them recently? Have you sat down and asked yourself, 'What is most important to me?'
Our values change over time. What you saw as a top value 5 years ago, may not be your top value or priority now.  For example:  If you are a first-time mum now, then you weren't a mum 5 years ago.
Therefore, the values that you hold now being a mother are different. Prior to having a child, you may have valued successful corporate achievement, but now you are a new mum, you've got a new value that takes precedent over the old value.
Another example is:  5 years ago you may have been focussed on fun and partying. Naturally, as humans, we evolve. You may have had a values shift and now you prioritise your health and diet over fun and partying.
Ask yourself the question like:
'What is most important to me in life?'
The write a list. It could include things like health, spirituality, faith, exercise, love, connection, achievement, creativity, freedom, adventure etc.
Then rank your list in the order of importance to you.
One of my values is freedom. I have freedom because I don't have a job, I'm not tied down or committed to anything except what I choose to prioritise. The value of freedom is outworked in my lifestyle, in my diary, in my calendar and in my home.
How much time do you spend on the things you value in the top 5 of your values list?
If you only spend a little bit of time, then perhaps your value for that element is lower than you thought.
Another value that I hold is the value of achievement. If you've got certificates and accolades, then maybe achievements and successes are highly valued by you.
Getting clear your values can be a game-changer.
This week with my client, we got out large pieces of paper and we got creative. We started strategising and writing out her vision and values.
One of her primary values was fun and bringing happiness.  We spent time working on how to make her business give her more of her highest values. This way I know that she'll follow-through.
3) Know Your Strategy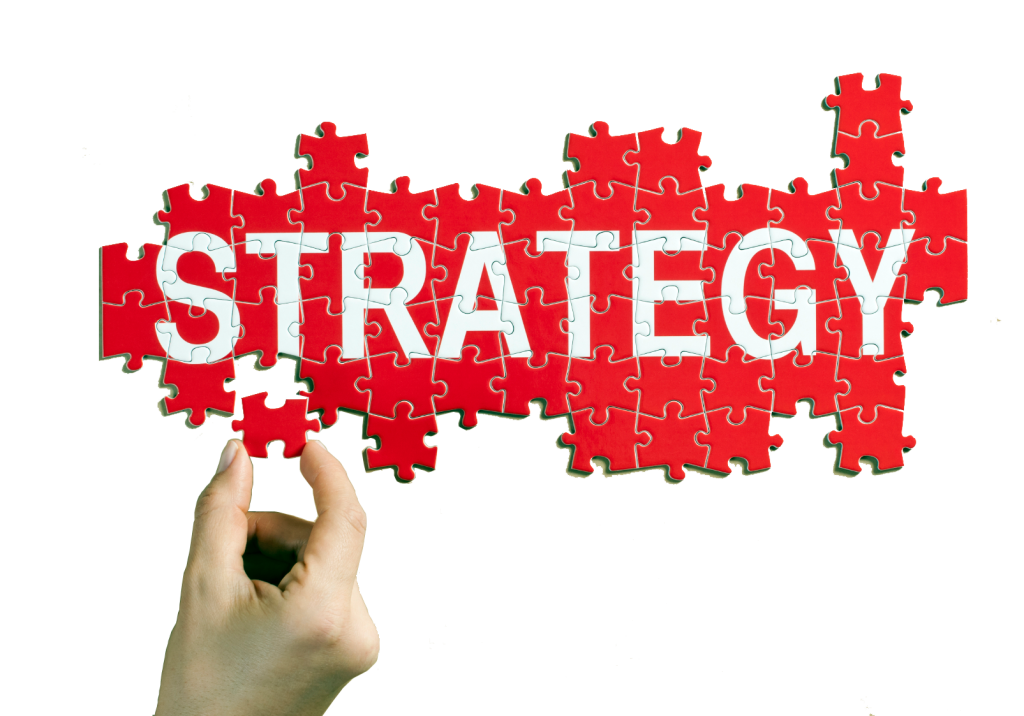 Knowing your strategy is key to being successful in business.
You've got to have a strategy because otherwise, you're going to be caught up in distractions and what I call, 'the shiny object syndrome'.
Defining your strategy helps you be intentional.
You need an overarching strategy for what you're doing in your business this quarter. Then this overarching strategy is broken down into milestones and clear action steps that you can take.
Using your discipline and willpower helps you overcome shiny distractions. Using a clear strategy helps you remain focussed and intentional.
If you and I were to set a strategy for March, I would ask you, 'What are your three action steps for this week?' 'What are your action steps for tomorrow?'
Having a strategy is like utilising a roadmap. You have your steps clearly defined and know exactly where you are going.
For Hilary, we spent time building a month-by-month strategy for this year. Now she knows precisely the action steps she needs to obtain her goals.
You do the same strategy steps to determine your lead generation strategy, your marketing strategy and your sales process strategy.
Every part of your business needs a strategy. Clearly defined strategies help clear your brain, opening space in your brain to be creative and solution-focused.
Do you need more personalised help getting unstuck in your business?
I've opened up some space in my calendar to talk to those of you who need help to get unstuck in their business.
Want help with your biggest business challenge? Like some fresh clarity and direction?
I'd like to invite you to book a free, strategy call with me. Business is too hard to do alone! I'll help you get moving again.
You can book your free 30-minute strategy session here*
* First-time sessions only
Chat soon,
Kat
P.S. Spaces are limited so grab yours now before they fill up!