Do you want to know how to create content that deeply resonates with your soul-mate clients?
When you're creating content and it's not leading to clients, it can feel disheartening.
One reason people don't convert their content into clients is because they're only creating content ONE way.
They aren't appealing to multiple buying types.
Most of us have been told to focus on ONE person – one avatar.
I understand why this is taught, and it can have its benefits.
However, the reality is – we are never just speaking to one person.
MULTIPLE people read your content and watch your videos.
Meaning, there are…
Multiple personality types
Multiple learning styles
Multiple delivery preferences
Multiple buying types
Yes – it's important to be your true authentic self.
It's also important to remember that there are multiple ways of people absorbing what you share.
You can be YOU and also share YOU in different ways.
And that you can serve MANY different people who are wired differently to you.
This is about being adaptable and flexible to the people who can benefit from our content. It's being client-centric in our approach.
If you want to get more clients, you need to make sure you are appealing to a range of different people's preferences.
This means you need to FORGET about just having ONE avatar…
…and appeal to multiple buying-types, so that you don't miss out on reaching 75% of your audience.
In this video I share:
The Content Sweet Spot That Appeals To All Buying Types
It's a simple, powerful tool you can use to identify where you're sitting in the 'Content Spectrum.'
…and which of the 10 dials you need to turn up or down in order to attract more of your right-fit clients.
You can check out the video here…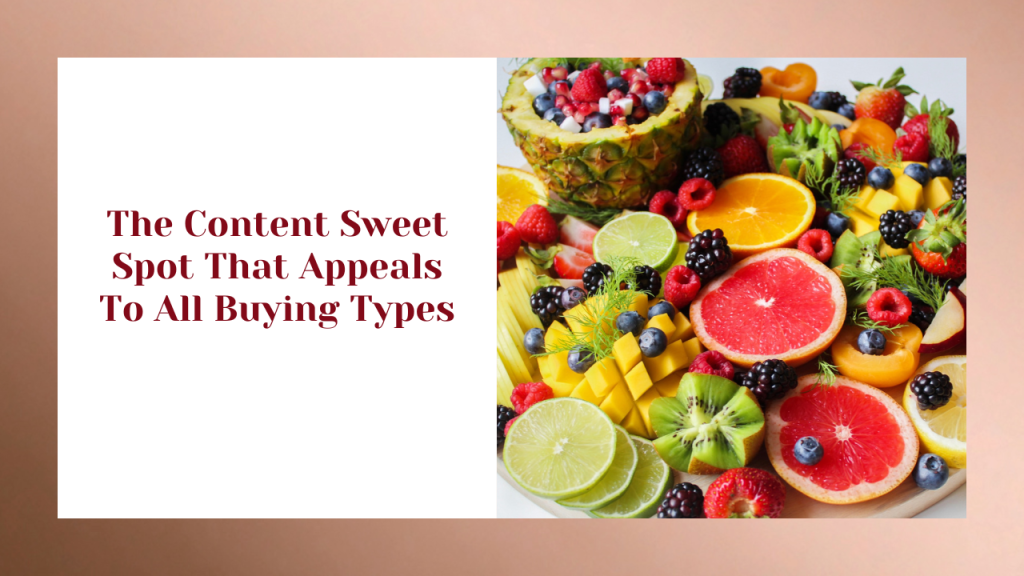 If there's one key point I want you to take away, it's this: when you know how to use elegant influence to create compelling content…
…your marketing becomes easier, faster, and more enjoyable, and you show up with more confidence.
You connect better with your ideal clients and you attract more of the right clients into your business that you can help.
The good news is, it's a skill that anyone can develop.
And this is why I created a Masterclass called 'How To Get Clients With Compelling Content.'

It's all about how to get more quality clients online with your content consistently.
I shared…

??? ? ?????????? ???? ??????? ???????? ????? ?? ?? ????? ??? ??? and how to use your content strategy to enrol or enrol new clients into your program or services.
??? ?? ????? ?????? & ????? ???? ??????? ????? ??? ??????? ???????. I show you how to craft your content to deeply resonate with the right people and turn them into raving fans!

The 3 essentials of a content strategy that gets you clients fast and consistently
And it's all based on elegant influence.
So if you're ready to dramatically increase your income, and have a bigger impact, you'll want to catch the replay now while it's still available.
If you want to get instant access to the replay while it's still available pop the word REPLAY below in the comments
Take care my friends and remember – Keep showing up. Keep sharing.
The world is waiting for your words. They matter…
Big love
Kat xo
P.S Whenever you're ready… here are 3 other ways I can help you grow your business:
1. Grab a free copy of my 'Client Attraction Checklist'
It's a powerful roadmap to attracting leads, signing clients, and scaling your coaching business. — Grab It Here
2. Join the community and connect with like-minded Coaches & Experts
It's our Facebook community where ambitious entrepreneurs learn how to increase their income, influence, and impact. — Join Us Here
3. Work with me to get more clients
If you'd like to work directly with me to get more clients… just send me a Facebook Message with the word "Clients"… tell me a little about your business and what you'd like to work on together, and I'll get you all the details — Message Here