Do you want to create content that deeply resonates with your audience?

For years, I wondered what secrets marketers had that I didn't know about.

I knew that some content drew me in, and other content made me scroll past…

But I didn't realise why.

It wasn't until I did a coaching course and learned about brain science that I joined the dots.

There are predictable patterns that happen in our brains when we're filtering information.

We can use this knowledge to GUARANTEE we attract the right people and repel the wrong ones.
Buyers are more sophisticated now, so we need to be smarter and create content that moves people.

When you learn the secrets, it almost seems like magic!

But it's not magic. It's simply learning the timeless mind hacks that make our content compelling.

This type of content can turn strangers into fans, and followers into clients.

Learning how to apply brain science changed everything for my business.
What we want to do to make your content compelling. We actually need to speak to different parts of the brain.
What most people do is they speak to the logical part of the brain. People will scroll on past if we use logic – we've got to start with the base of the brain.
Most people when they're scrolling their phone are not searching specifically for logical information.
Often what really draws us in – what is compelling is happening at a subconscious level.
Our subconscious mind is making the decision on what is going to cause us to stop scrolling.
It's not happening at a logical level, but at a primal level.
This brain-based content creation method is based on Paul D McLean's work. An American physician and neuroscientist.
His Triune brain theory proposed that the human brain was in reality three brains in one: the reptilian complex, the limbic system, and the neocortex.
Some other modern neuroscience research has shown that there is more to the brain than the Triune brain theory but when I applied this to my content, things started changing for me.
The reptilian complex, also known as the hindbrain is the oldest part of our brain. It's the part of our brain that's responsible for instincts and survival.
Think of it like a bouncer at a nightclub. The information won't get through if it doesn't pass first through the survival instinct.
People are scrolling on their phones, they see the logic and they keep scrolling because it hasn't appealed to the hindbrain first.
If we use psychology to attract the right people to us, we want to look at the part of the brain that we're speaking to.
Look at what our content needs to focus on for that part of the brain.
You can check out the video here…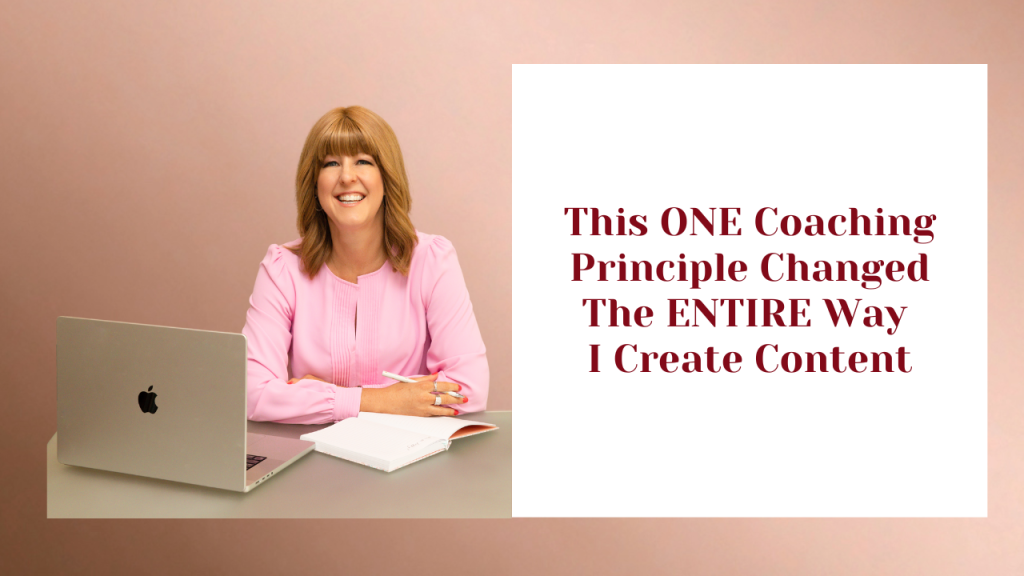 The first checkpoint is instinct.
The first thing we need to do in our content is start at the base level of the brain, also known as the hindbrain.
What a lot of people do unknowingly, is they work from the top of the brain down, rather than working from the bottom of the brain up.
We start at the hindbrain, the base stem of the brain because that's the first gatekeeper.
The hindbrain reacts really well to a few different things:
Surprise
Intrigue
Curiosity
Safety
Interest
People are thinking at a subconscious – is this aligned with my values and beliefs?
The hindbrain reacts negatively to certain things. The hind brain is always scanning for – is this going to be boring? Is this going to be complicated? Is this going to be safe?
You've got to make sure your content does not in any way feel dangerous, suspicious or cause doubt.
There needs to be absolutely none of these things, particularly in the 'attention' part of your content.
The second checkpoint is imagination.
The midbrain is responsible for imagination. The best way to appeal to this part of the brain is through emotion.
It's got to be through feeling. We've got to create a desire in someone's body.
This is where we need to talk to the heart-centred vision of the person. Connect to the person's imagination of their future self. This turns up their desire.
The third checkpoint is the intelligence.
Once we get through the hindbrain and the midbrain, the information gets to the neocortex at the front of the brain. It's important that our content builds trust at this point.
We need to back up what we're saying with evidence and experience, with great content that shows people that hey, I know what I'm talking about.
It's showing that you are trustworthy, that you have credibility.
A lot of people put out well-written posts, helpful even… but they don't influence the person to take action.
Post are not meant to:
Answer every question people have
Leave people satisfied and not wanting more
Give tips – without giving curiosity
Tips are only one part of the whole strategy. If all you ever do is give people tips, why would they ever want to work with you?
You want to make the tip feel like the tip of the iceberg of all you have for them.
When we get this right, people start to think, "Oh, this is really interesting. I want to know more. I want to go back and watch more of her videos.
I want to be on her email list. I want to read her blog posts."
Keep showing up, keep sharing, and keep shining my friends.
Kat xo
P.S. How do you create a system that gets you amazing clients on repeat – predictably and reliably?

I'm sharing the exact formula that I use and teach to my private clients in my upcoming workshop "How To Get Coaching Clients With Easy Marketing"
I'm sharing…

* How to stand out online so you can finally get found by your soul-mate clients 

* How to easily grow your audience with the right people​ who LOVE what you share

* How to get people actually consume your content… not scroll past
* How to build MASSIVE trust with your community (so the right people want to invest in you)

* How to get booked with clients fast, in a way that's FUN!

​Marketing is not meant to be painful… it's meant to be easy, effective, AND enjoyable!
The workshop is valued at $997 but I'm offering limited tickets for free.
It's a live online workshop that I'm running on 2 dates – Tuesday the 7th of February and Saturday the 11th of February. And the best news is that it's free.