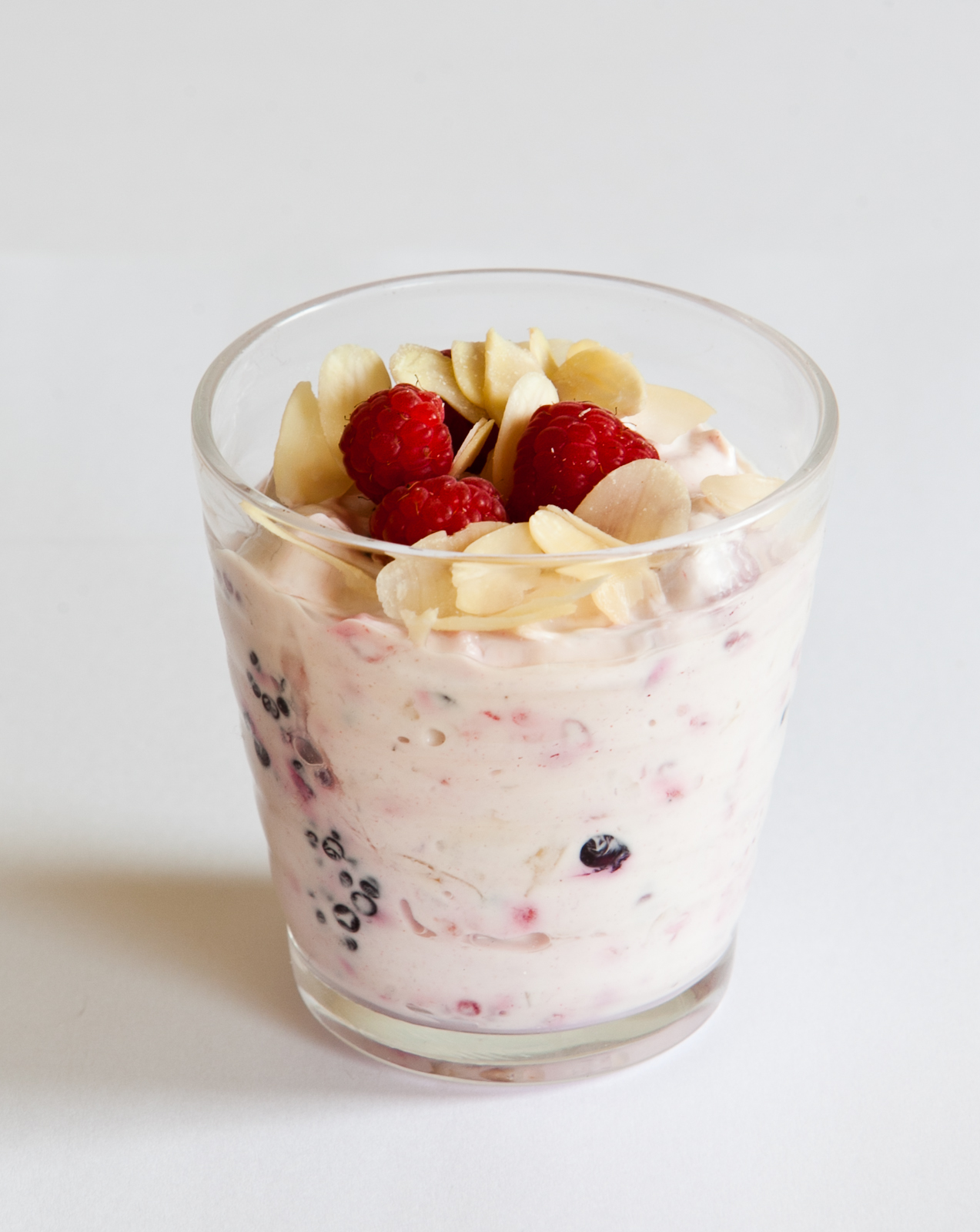 Ingredients:
250g cottage cheese
250g natural yoghurt
2 Tbsps water
Stevia to taste (I use ¼ tsp vanilla drops)
¼ tsp vanilla essence
2 Tbsp slivered almonds
200g berries of your choice
Directions:
Blend all ingredients except almonds and berries together in a jug blender or bullet.
When thoroughly blended, pour into glasses or bowls, layering with almonds and berries.
Set in the fridge – ideally overnight.

Serves: 3
Nutritional Info (per serve):
Calories – 112
Protein – 15.0g
Carbohydrate – 9.3g
Fat – 1.2g