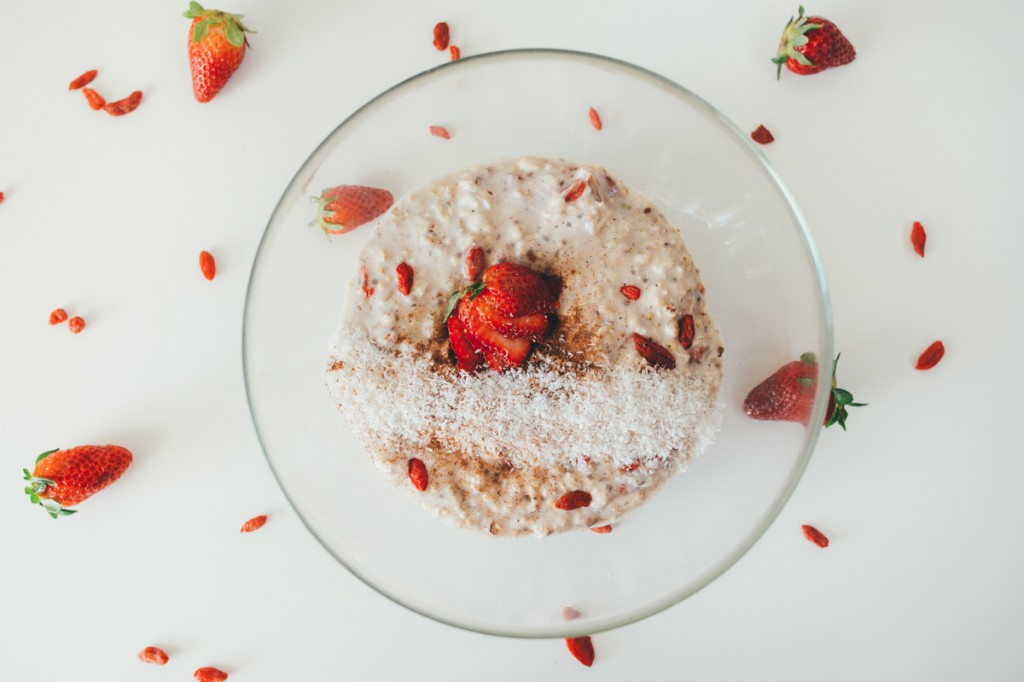 Many ready-made mueslis are high in sugar and low in protein; this is a great alternative. You can mix and match ingredients, including only your favourites. The protein is mixed in ready to go and it's lovely soaked overnight. Because you make it in advance, it's ideal for busy mornings.
Ingredients
500g / 5 cups rolled oats (I use gluten-free)
50g / ½ cup shredded or desiccated coconut
1 Tbsp cinnamon
45g / 1/3 cup chia seeds
150g plain buckinis (activated buckwheat, from health food shop)
45g / 1/3 cup mixed raw seeds e.g. pumpkin, sunflower (activated)
100g slivered or sliced almonds (activated)
2 cups
60g / 1/2 cup walnut pieces (activated)
55g or ½ cup goji berries
400g protein powder of your choice (I use vanilla)
Note – The above can be used as dry muesli.
Bircher-style option
Per serve – ½ – 1 cup milk of your choice e.g. almond, coconut or macadamia
50g berries of your choice
Method
Mix everything together in a large bowl
Pour into an airtight container
To prepare Bircher-style muesli for the next day, gradually add milk of your choice, stirring well to avoid lumps then add berries. Cover and soak overnight in the fridge. The oats, chia seeds and goji berries absorb a lot of liquid and become very plump and a lovely texture.
Serves: 21
Nutrition Info (per 65g serve muesli):
Calories – 297
Protein – 22.8g
Carbohydrate – 27.6g
Fat – 9.4g