Do you ever wonder what the real secret is to getting the body you want? Do you focus on eating right and exercising, but still don't seem to be able to get and keep the results you want?
In 2003, I started working as a Personal trainer helping people get healthy, fit and in shape. I loved seeing the changes that people were making in their bodies and their lives.
Over the years, I started observing what made some people successful and others give up. I began to realise that achieving success was so much more than just physical behaviours and disciplines.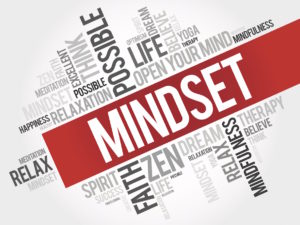 For many years, I've been on a constant quest to learn about the science and wisdom behind creating lasting change. What I've discovered, is that a major missing link in many body transformation plans, is a focus on how to develop a success mindset.
The mind is a powerful magnet and attracts to it what it wants. When we develop a success mindset, we start to naturally attract the results that we want physically. 
Like any muscle in our body, the ability to create a success mindset needs to be worked on.
This ability is in fact one of the most important 'muscles' to train, because it gives you the confidence and ability to apply and act on all the knowledge you have about health, fitness and wellbeing.
As Dr. Stephen R. Covey said:
Just as we develop our physical muscles through overcoming opposition – such as lifting weights – we develop our character muscles by overcoming challenges."
Regardless of what you're wanting to achieve right now – be it shooting for a personal best or simply surviving the day without tearing your hair out, the good news is that you have within you right now the power to build an unstoppable, powerful mindset!
You have what it takes to achieve the kind of life you really want by cultivating the right thinking.
Let's face it. We all have things that we want, that we currently don't have.
Not all of us want to go out and be champions; most of us have no reason to aim to win a competition. But we all have a deep desire for growth – for being the best we can be.
Creating the health, the body and the life that you want is more than simply achieving a physical goal. It's about the mindset behind that and who you become in the process. 
Many people I've worked with have told me their greatest feeling of victory was conquering their fears and doubts and changing habits that made them feel proud.
I believe success is about discovering what you're capable of, overcoming challenges and showing yourself that you can do things you never thought possible.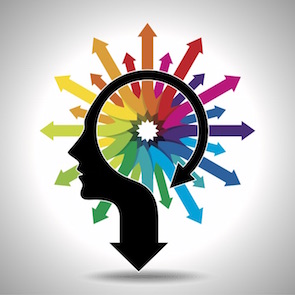 So, why work on developing a success mindset?
1. It will help you overcome your fears, doubts and challenges
2. It will help you increase your confidence and self-image
3. To make your life more fulfilling and meaningful
4. To influence those around you in a positive way
5. Because it makes life more fun!
Creating a strong and powerful mindset will also help you not only achieve your goals faster, but sustain your new behaviours and maintain your results. 

Master your thoughts and you will master your destiny" – Dr John Demartini
So, how do you develop a success mindset?
In this article, I give you my first tip. I give my second tip in part 2 of this article. 
Focus on what you want
Instead of trying to be more disciplined or have more willpower, we need to firstly focus on what we really want. Whatever you focus on and give attention to, is what will transform.
Focus is a really important word when it comes to our mindset. Our brain gravitates towards what we focus on.
If we focus on all the ways we are capable of achieving our health and fitness goals, we will start moving in the direction of creating those results. If we focus on all the ways we have failed in the past, we start to attract those kinds of results instead.
One of the best ways to develop a success mindset is to focus on the feeling of what you want - and keep this fresh in your mind daily.
You can have anything you want - if you want it badly enough. You can be anything you want to be, do anything you set out to accomplish if you hold to that desire with singleness of purpose." - Abraham Lincoln
Remember, our minds find it very hard to process negatives.
If right now I told you NOT to think about something, it would be virtually impossible.
e.g. "Don't think about a yellow car. Don't imagine a yellow car. Don't think about it!" - What do you start thinking about? What do you see in your mind if I say don't think about a yellow car?
Because our brain struggles to process negatives, if we are focusing on what we DON'T want (e.g. extra weight or fat) then we will have weight or fat on our mind all the time. 
We get what we expect. So to get what you want, remember that your expectation dictates what that will be.
The clearer your expectations are, and the more you demand those things from yourself, the more likely you will be to achieve them and succeed.
I'm not sure that we always realise just how powerful this is, so oftentimes we fail to act on it.
Get into the habit of focusing on and speaking about what you want, not what you don't want.
In Part 2 of this article, I give you my next tips to developing a success mindset.  
Ready to make a change?
I have spent thousands of hours helping people get great RESULTS and I know I can help you too. 
Take the next step and click on the link to email me. 
Let's start a conversation today about how we can work together to get you feeling great.