Do You Want A Steady Stream Of Clients Who Are Ready To Buy What You Offer?

Kat Millar presents...  
"Amplify Your Influence"
Accelerating the path to your dream business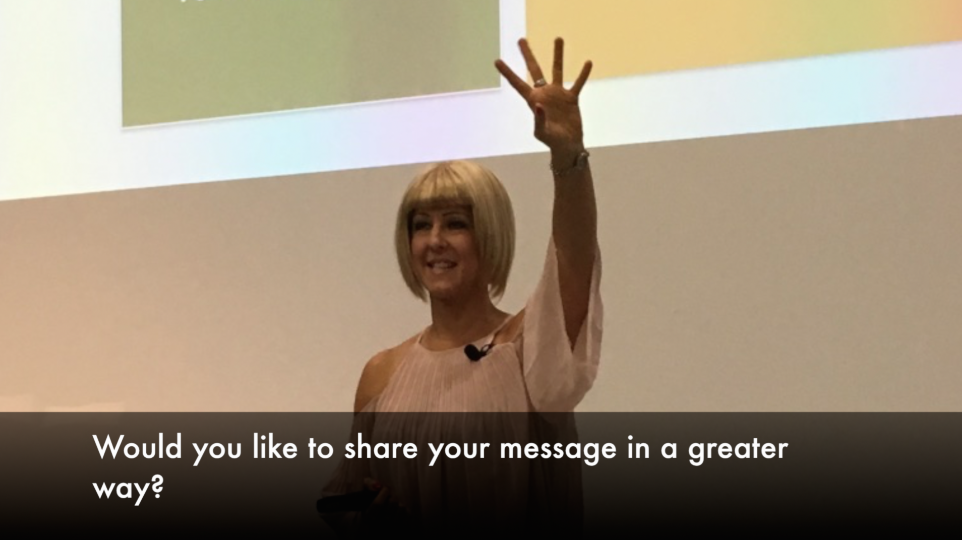 Dear Busy Business Owner,  
Are you feeling frustrated with not enough money coming in? Are you finding that it's draining your energy and motivation?
Have you tried to put things in place but it hasn't worked anywhere near as well as you hoped?
What will this cost you over the next year? The next 6 months? Or even the next 6 weeks?
I've been there too. The bills keep piling up. And the problems don't go away.
The good news is, it doesn't need to be this way.  
You CAN have a constant and never-ending flow of potential ideal clients.
You CAN simplify the whole marketing process down to a few easy steps.
And you can also receive the money that you really deserve.
How? I'm running a special workshop, which will show you 5 Simple Steps that are currently working most effectively in the marketplace.
The secret lies in the model that Amplify Your Influence teaches you.
You'll get an easy-to-implement, accelerated path to get more clients.
You'll pick up tools to genuinely build more meaningful connections with your ideal customers, leading to more sign-ups to your offers.
The reason Amplify Your Influence is different from other methods is that I show you what to immediately STOP wasting time on. I help you discover the blocks and show you how to move forward, fast.
Imagine having all the clients that you want and the time to enjoy the business and the life that you dream of...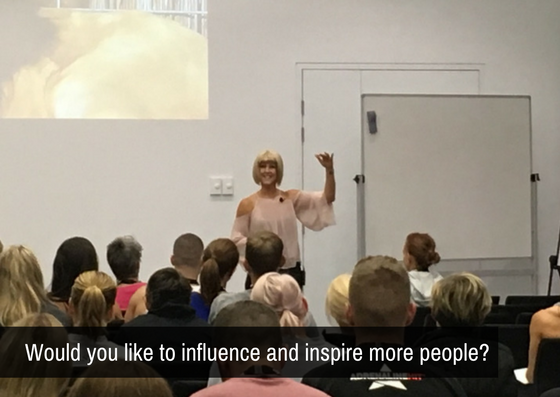 This Workshop Is For You, If:  
You want to make a bigger difference, make excellent money and get your knowledge out to people in a greater way
You want to make sure that growing your business doesn't clash with you remaining your genuine, authentic self.
You've been struggling to attract or retain your ideal clients and keep getting stuck 
You want your business to not only support you financially, but to fulfill you and be aligned with your passions.
You're overwhelmed by all the information out there and want someone who's walked the path themselves — to give you answers and fast solutions.
You want practical, actionable strategies that you can implement immediately — steps that you know are going to work, and give you tangible results.

What You Will Learn:  

Master Your Mindset: How to declutter your mind, with powerful tools to increase your productivity and reduce your stress.  

Package Your Passion: How to run your business while you sleep! Automate your systems using effective online strategies (no overwhelm!).

Maximise Your Marketing: How to launch a successful, streamlined marketing progress step-by-step, to attract more of your ideal clients

Profit From Presenting: The latest tips on how to book a great venue, get a great deal and fill it with an audience that wants what you offer

Sky-Rocket Your Sales: Specific, easy-to-implement strategies to authentically handle objections with integrity and trust

PLUS - A special half-year goal-setting activity to help you prepare for a successful second half of 2018.


People often ask me things like:  
Where do I find my ideal clients?
How do I get the confidence to do live video or events?
What's the best way to start?
How do I best promote myself effective on social media?
How do I get people to come to my workshops or webinars? (and what if no one comes!)
These are some of the many things you learn at Amplify Your Influence.

Next event: Saturday, 16th June 2018, 11am - 4.30pm