For most of my life, I didn't like being seen. I was always so anti-attention growing up.
I went bright red when it was my turn to speak in a group. I hated the teacher asking me something. I even didn't like my family all looking at me!
Even though I played in a pretty 'out-there' all-girl punk rock band for many years, I liked being the drummer at the back. I'd often set up my cymbals to hide away and avoid people seeing me!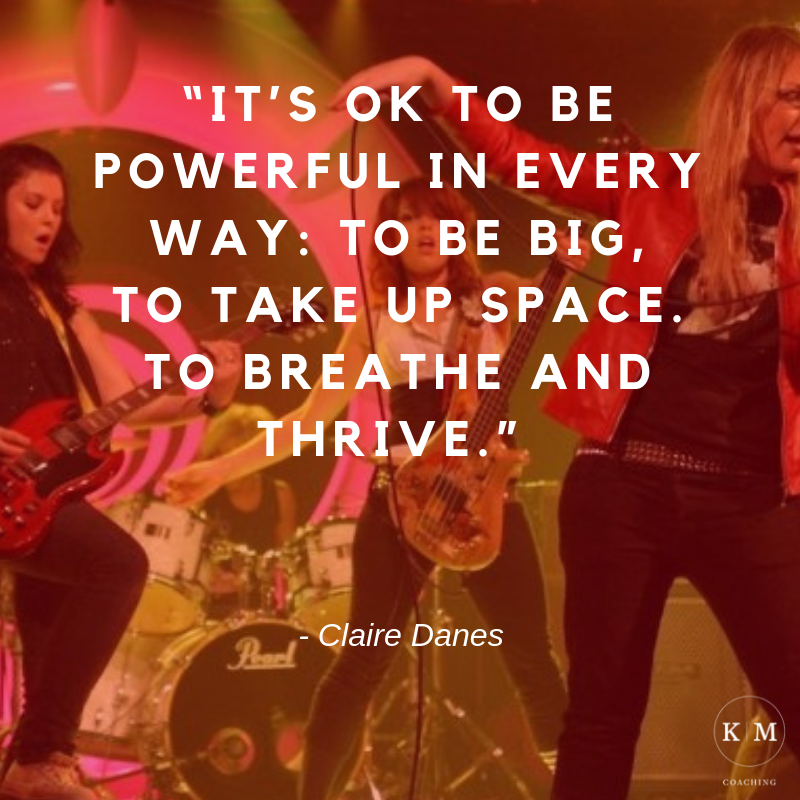 Luckily, I learned to overcome this. It took time. I still don't always love the spotlight, but I take it anyway. Because I know that being a leader and an influencer in my sphere requires it, in order to help others.
I'm so passionate about this is because I was so unconfident for YEARS and I wasted a lot of time and missed opportunities.
I love helping people who have felt even the littlest bit nervous speaking in front of people, but want to speak up because they have valuable things to share.
I particularly love helping entrepreneurs to become more confident, so that they can help more people. When you help a leader, the impact is so much greater.
Over the years I've discovered that there are three main problems that people have when it comes to speaking in public.
The first is a fear of judgment. A lack of self-belief. Doubting themselves. Questioning that what they have to say is valuable.
The second is a fear of coming across as arrogant. Over-caring what people think. Not wanting to 'blow their own trumpet'
The third is a fear of rejection. A fear of not being liked. Or a fear that people won't show up.
All of these problems are related to mindset, specifically, a fear-based mindset, which is common. These fears stop people from stepping up as the leader and influencer they were born to be.
If you want to become a more effective influencer, it is so important to work on any fears you have of judgment or rejection. They will be a ball and chain that will hold you back from success.
This requires taking action despite feeling fear. We can't wait for the fear to go away, it doesn't. We have to act while we still feel it. We only succeed when we are willing to fail.
Confidence is attached to progress, and we only progress if we practice. Publically. We don't overcome fears sitting in our bedroom.
This freaked me out, a lot. But I realised it was the only way. I was trying to go around the mountain, under the mountain, away from the mountain – when I knew that eventually it was inevitable that I needed to climb the mountain.
If you don't feel you're progressing, you'll start to lose your confidence and stay stuck in fear.
In the words of Coco Chanel:
"The most courageous act is still to think for yourself. Aloud." – Coco Chanel
When we don't take action, we get stuck in over-thinking. Suffering from the elusive 'perfectionism' (that doesn't exist). We internalise all the worries and potential setbacks and over-think everything, instead of just acting.
If we want to grow, we can't wait for our feelings to change. Our feelings will always try to protect us and keep us safe.
If you don't start doing the things you don't feel like doing, you will wake up one year from today and be in exactly the same place.
Confidence comes from taking consistent, courageous action.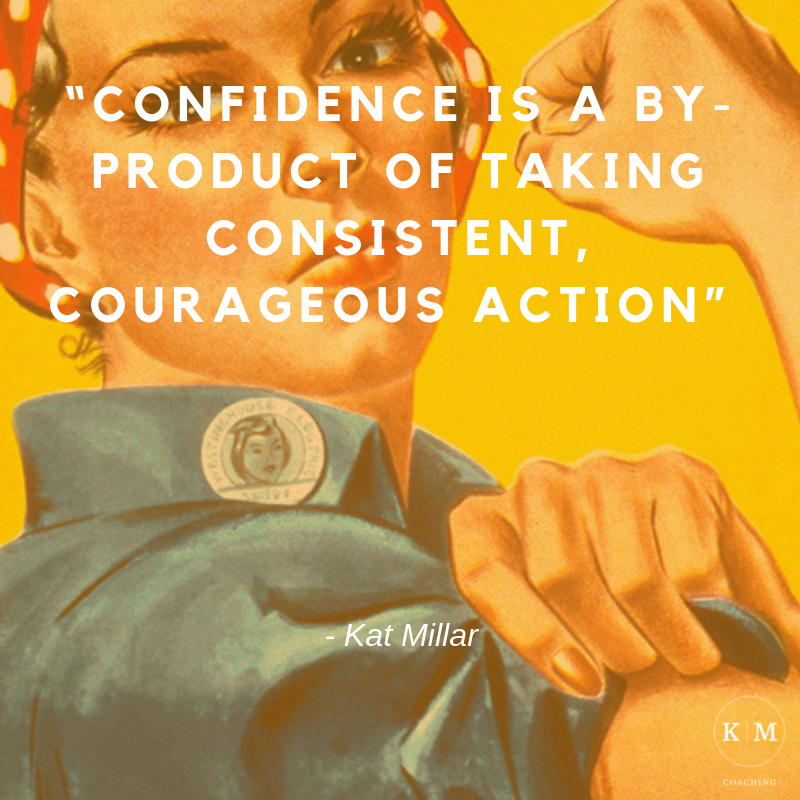 So, how did I overcome my fear of public speaking?
I kept putting myself out there, even though it was uncomfortable.
* I played hundreds of gigs
* I competed in figure competitions, where I'd stand in nothing but a bikini
* I ran seminars at my gym, even though I didn't know what I was doing
* I surrounded myself with encouraging cheerleaders (a.k.a great friends, coaches and mentors).
* I recorded live videos, even though I found it uncomfortable
* I continuously put my hand up at events until I got more comfortable with the spotlight
* I applied to speak at venues that scared me (like the International Convention Centre. Sidenote – I put it off for years and got accepted on my first attempt)
* I went to countless networking events on my own
* I studied 'How to be confident' (I realised you don't learn much by just reading about it hahaha
* I moved to 2 other countries and started my business and social life from scratch
* Lastly – and most importantly, I invested in learning presenting skills. (and realised it was so much easier once I had a structure).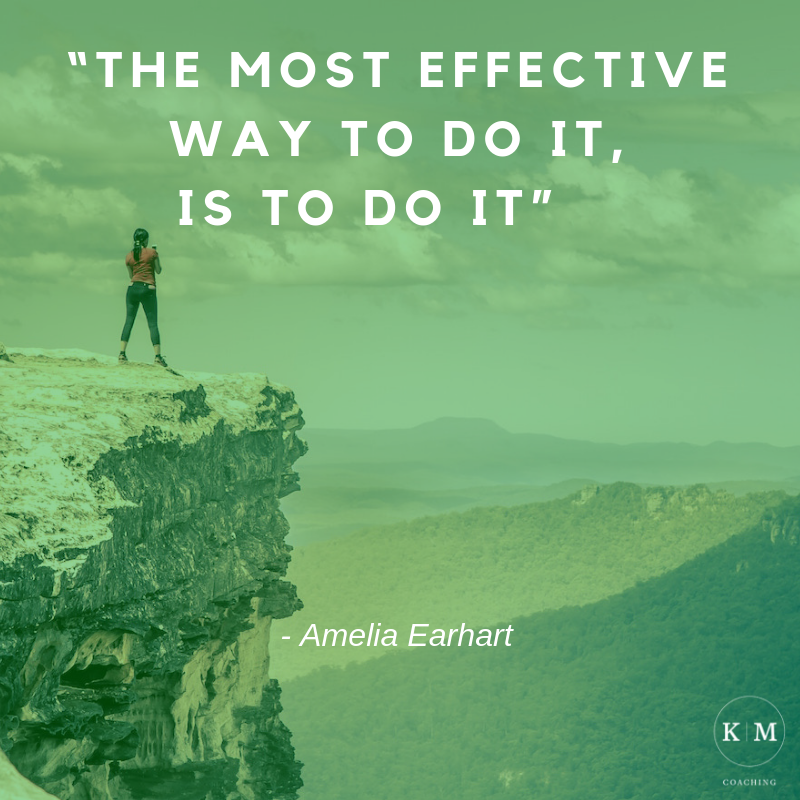 Few of these things were easy to do. Many had challenge attached. Most required me to start small, feel a lot of uncomfortable feelings, fail a lot and take lot of risks.
But every single one has been a stepping stone to becoming a confident speaker and person in general.
I've now spoken in front of hundreds of groups and no longer have a fear of public speaking. I still feel some nerves, but I know how to manage them and I reframe them as growth and energy.
I'm so grateful to have awesome friends who are powerful, strong and who aren't afraid of their presence, personality and ideas taking up big space in the world.
I'm so grateful for my coaches and mentors who have modelled bravery and courage, who have felt the fear and done it anyway….
Those who have continuously fought against fear in order to bring their knowledge, experience, creativity and ideas to the world.
Taking your place in the world feels good. Taking up space feels good. Thriving feels good. All it requires is choosing to take the next brave action on your path.
Whatever your goals are, show the world, and yourself, that you're serious by taking action, however insignificant that action may seem.
What action will you take to overcome your fears?
What have you been putting off and procrastinating?
Take action on it today. You'll feel an incredible sense of relief.
If you'd like to learn how to create an event that inspires incredible action from your participants, I'd like to invite you to my upcoming FREE live workshop "How to Get Clients With Online Events"
I'll be revealing my step-by-step method to using events to educate, engage and inspire people to take action, so you can grow your business and help more people.
You'll learn how to: 
* Use FREE events to reach your financial goals & a lifestyle of freedom
* Grow your business by helping more people using my proven formula
* Build trust and connection fast, even if you struggle with nerves …
* Create engaging and profitable presentations
* Position yourself as an expert in your niche
* Consistently sell out your programs