What does it mean to unleash your freedom?
It means many things, and in this blog post I'd like to share 3.
Reconnect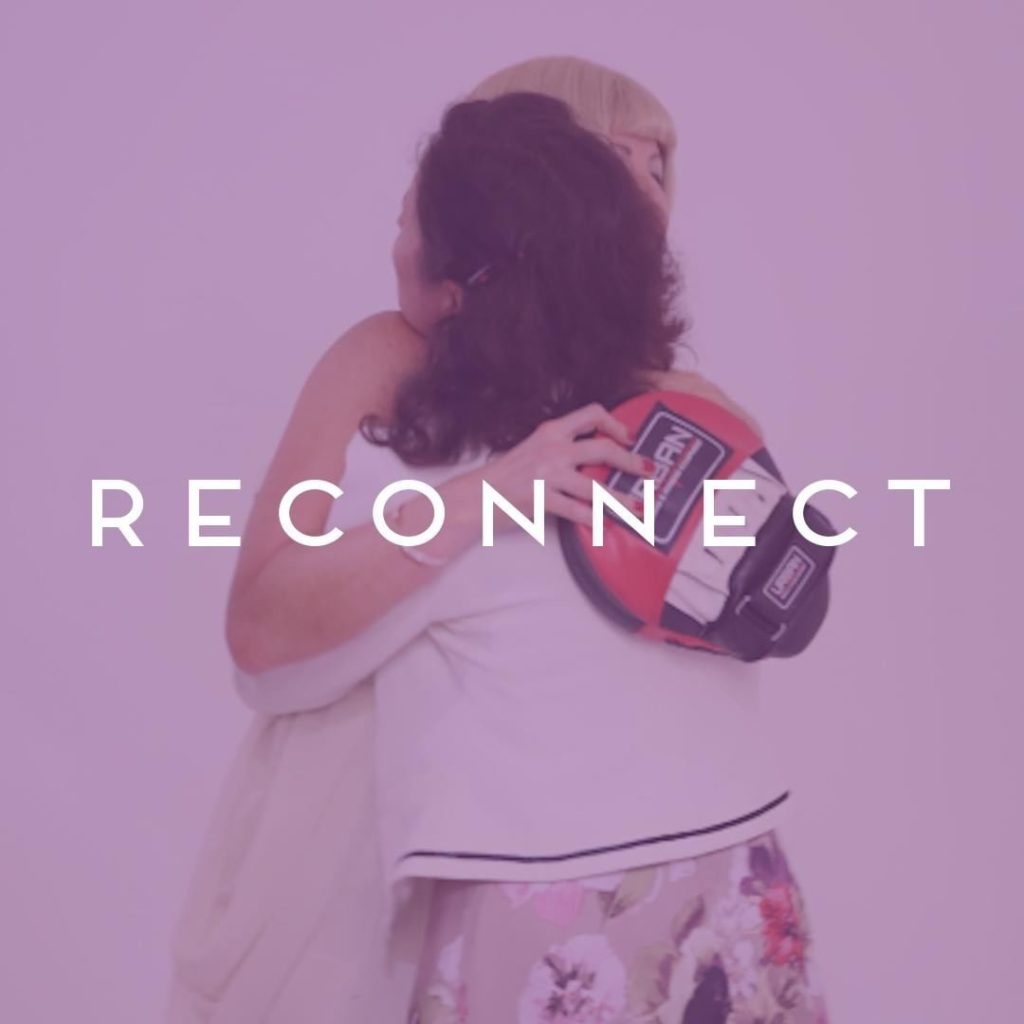 Human connection in person is essential to our wellbeing. Especially now, in our largely online world.
As human beings, we need a sense of belonging, and that sense of belonging is what connects us to each other.
Us humans wither outside of community.
Connecting back to the deep part of ourselves and others isn't a luxury; it's crucial for us to fulfill our potential.
As Helen Keller says -
Alone, we can do so little; together, we can do so much
Regular connection (reconnecting) saves us from isolation and stagnation.
Regular connection in different communities can take us outside ourselves, and expose us to new ways of thinking and being.
Connecting to a community is different from spending time with close friends and loved ones.
Relying only on intimate relationships to fulfill our needs for human connection can put pressure on those relationships. Investing only in private relationships like these, we limit our experience of humanity.

In every community… there are wounds to heal. In every heart, there is the power to do it. – Marianne Williamson
Release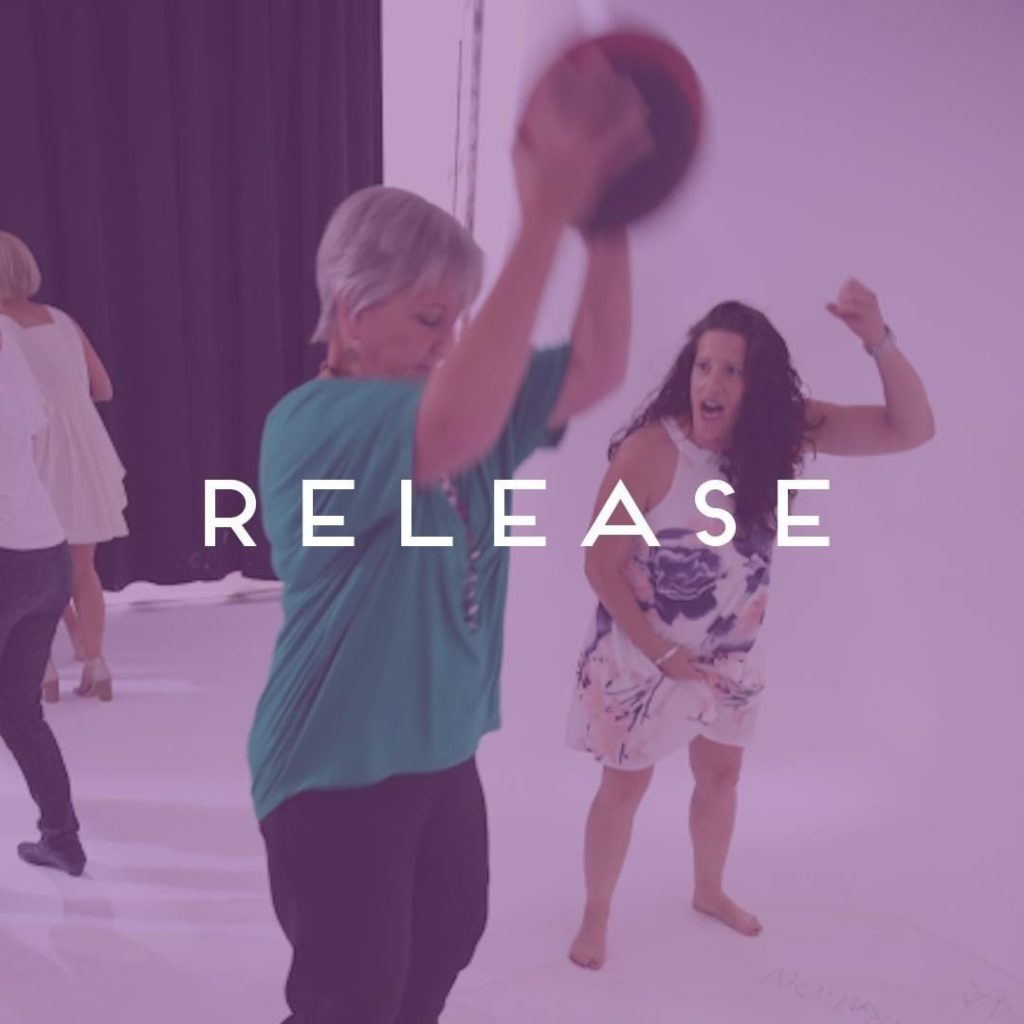 How often do you feel tension or stress?
In any big city, it's easy to get caught up in the stressors of work, life, and relationships. Your determination to succeed can have you packing your life until it is bursting at the seams with events, commitments, and socialising.
Have you reached that point, where you feel you are so busy that you don't even have the energy or time to say YES to opportunities that could be PERFECT for you?
You're not alone. We are constantly being encouraged by the media to consume more, do more, have more – and that the busier we are and the more we do the more successful we'll be.
The problem with stress is that it can cause:

- Physical and mental health issues
- Inability to think clearly and creatively
- Breakdown in relationships
- Making mistakes and poor decisions
Basically, our system shuts down creativity and problem solving, because it's in survival mode!
If you're trying to stuff more into your life without releasing, you're battling your psychology. You need to create space.
In order to focus on our highest values, we have to create space. Which means letting go – releasing.
Often we store negative emotions, like:
* Stress
* Tension
* Anxiety
* Worry
* Doubt
* Fear
When you do releasing activities you release:
* Endorphins (the brain's natural opiates)
* Oxytocin (release in social bonding)
* Dopamine (motivational reward-based hormone)
* Serotonin (known as the happy chemical)
In other words, beautiful feelings that will leave you feeling restored, renewed, refreshed and recharged!
Reimagine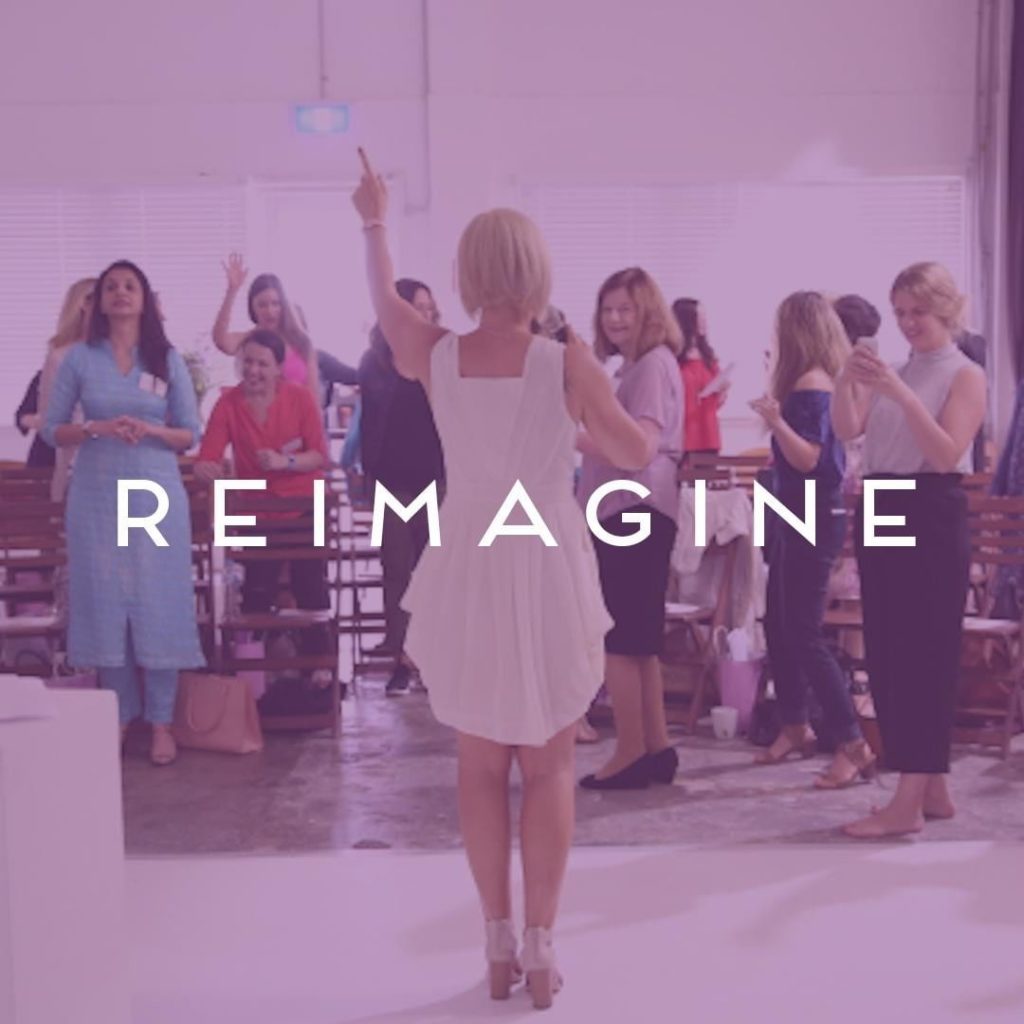 Your imagination.
One of the most amazing playgrounds in the world. And one of the most important keys to getting the life that you want.
Huh? I know, weird right!
Let me explain why.
From working with thousands of people over the years, I know that:
a. It doesn't matter how amazing someone's dream is...
b. It's irrelevant how well thought-out their plans are...
c. It does not matter if they are super intelligent or knowledgeable...
d. It's unimportant if they have access to the most incredible resources...
...if a person can't imagine in their mind what they're going for, it just won't work.
Everything starts from and flows from our imagination.

Everything that we want to bring about has to first start first in our mind.

Everything that has come into being has started in someone's imagination.
Our imagination influences everything we do, think about and create.
I know you've imagined many, many times before.
But when was the last time?
When we imagine really clearly what we want, and commit to taking the action to obtain it, it's almost impossible not to achieve success.
The problem with most of us is that we don't vividly imagine what we want. Too many of us think that taking time to imagine is a waste of time, or that it doesn't really change things.
How do I know this? Because if we didn't think this, I believe we'd be doing it much more often.
Like most things in life, it's the things that are easy to do that are always so easy not to do.
And it's the most powerful things that are so simple – yet sometimes so simple that we forget to do them.
Can you carve out some time today to reimagine again?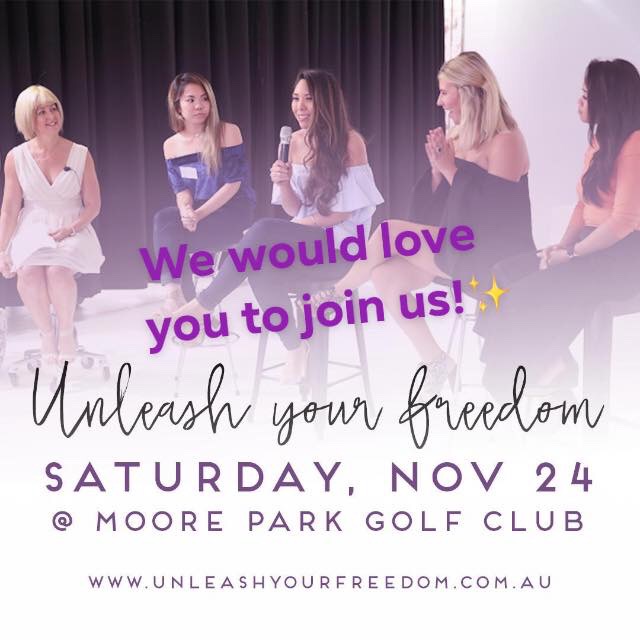 We invite you to join us on Nov 24th for Unleash Your Freedom - a day retreat, where you can reconnect, release and reimagine.
Lay down your frustrations, release your stress and be nourished in a beautiful community.
Wake up those dreams, visions, and goals that are lying dormant within you.
Feel nurtured - mind, body and soul and will leave with renewed energy
⠀
You're worth it and you deserve it!
Learn More