In this blog post series, I give you 3 simple tips that help reduce 3 of the To-Do list traps that many people unknowingly fall into - as well as how to overcome them.
In part 1 of this article, I talked about the first step being a brain dump. This is where you dump out all the messy 'To- Do' thoughts racing around your brain, causing confusion and overwhelm.
This frees up more time and energy and allow you to focus on your most important values.
Once you've done this, the next step is to:
Categorise Your Brain Dump
The goal of this activity is to prioritise the tasks on your brain dump.
What many people get wrong when it comes to their to-do list, is either:
a. Starting doing their to-do list without doing any prioritising. This often leads to getting to the end of the day frustrated or overwhelmed because their most important tasks are still undone.
b. Spend WAY too much time trying to prioritise everything. This can be another procrastination technique which can waste a lot of time.
The way to avoid these 2 problems is to keep it really simple.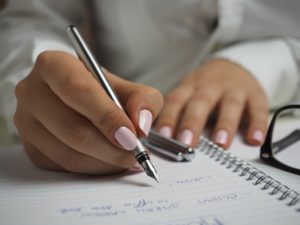 Wouldn't it be great to feel like your 'To-Do' list was actually within your capacity of time and energy?
Here are the 4 steps that make it happen:


1. DUMP

There are things on your 'To-Do' list that just aren't worth the time and effort.
Instead of spending half a day cleaning out a drawer you haven't opened in three years, would it really hurt to dump the entire contents in the bin?
For each item, ask yourself - how valuable is my time compared with the value of the results?

2. DELEGATE
You really don't have to do it all yourself.
Family members can help with things like chores. Colleagues may be willing to swap tasks you don't like or find hard for ones that are easy or enjoyable for you.
Students or interns who want to learn your skills may love the opportunity of taking on a project under your supervision.
Often, just asking "Is this something only I can do?" opens your mind to other possibilities.
Things that you assumed you needed to tackle could be removed from your 'To-Do' list altogether.

3. DIARISE
We all overestimate what we can achieve in a day. But we often underestimate what we can achieve in a year, or three, or five - if we strategise well.
Think long term, and think specific.
For each item, make a realistic decision as to WHEN you will do it. Tomorrow? Next week? Next month?
Then put it in your diary for that day.
Successful live by their diaries - not their to-do list.
The way I do this, is to put everything in a column in a spreadsheet. In the next column, I write a date I want to do the task. I then filter the dates.
Sometimes it's hard to choose a date, but it's a great discipline to get into just making yourself do it. Our brains work better with deadlines and if you have a sense of urgency, you are more likely to get it done.
Then look at the day's tasks and reduce your 'To Do' list to only your most important tasks for the day.
Ideally, choose no more than 3 tasks that strategically take you towards your major goals.

4. DO
It's action time!
Look at your most important tasks and get on with the most important one.`
Discipline yourself not to move on until you have completed it. This is the most important thing. Do NOT jump around to other tasks. ONLY once you've finished your highest priority item.
Many people know this already, but very few people do it.
Also, remember to re-evaulate your deadlines, for when you'd ideally like things to be done by. The goal is to reduce overwhelm, so if your month is blowing out, consider revising some deadlines.
And if they can't be done in a day, then they're not 'To Do' items, they're more 'project' items that need to be chunked down to tasks.
Stay focused on spending your time wisely so that you feel happy about your choices and your results.
Part 3 of this article is where I reveal my final tip to transform your To-Do list.
Like what you read?
Receive access to more of my BEST, most valuable resources on healthy nutrition, mindset, motivation and more!