Another year is almost over and we're about to enter a whole new decade – woohoo!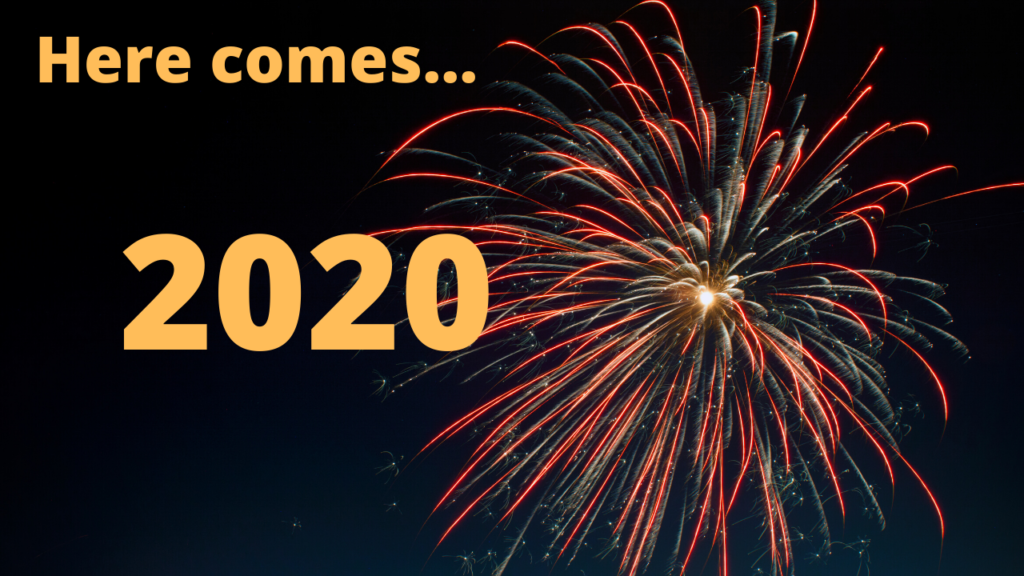 Before we turn the page and start a new chapter into a new year and new DECADE, I like to create an annual review.
An annual review can help you to look at your actions and results over the past 12 months and ask, "Are my habits and choices helping me live the life I want to live?"
It's powerful to reflect on the past year to learn from the lessons and challenges before looking ahead.
I love spending time reflecting on the year that's been. It's such a fun and enjoyable process!
My yearly review answers these three questions:
What went well and what did I achieve?
What didn't go so well?
What did I learn?
So here goes!
What went well/what I achieved:
BUSINESS
Ran 3x 'Amplify Your Influence Accelerator' 12-week business programs
Hired a team member for 10 hours a week
Ran 6 public webinars
Ran 37 private webinars for my program members
Built the Amplify Your Influence Facebook group to over 600 members
Ran weekly Facebook Live videos
Created my first online course
Delivered 22 live events including:
– Speaking at the ICG 'Coach and Connect' Meetup
– Speaking at Latin Dance Australia 'How to communicate your value'
– Speaking at the 'Future-proof your income' Recruiters Brunch and Learn
– 6 evening Meet-Up events
– Unleash your Freedom, personal development event
– 12x one-day business workshops:
* Amplify Your Influence
* How to grow a profitable Coaching business
* How to create content that connects
* How to grow your business using workshops
* How to sell your services with ease
* How to attract your ideal clients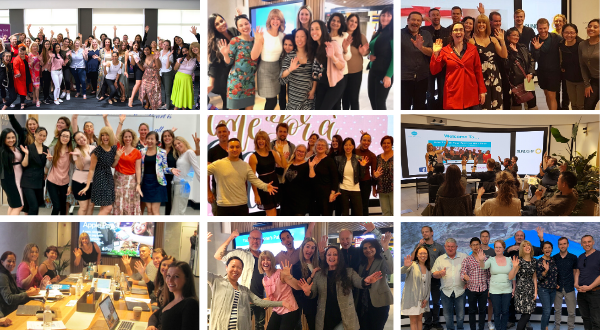 COACHING
Helped Gaynor create her first webinar and online course
Helped Aimee win a trophy at the World Championship
Helped Lauren grow her Facebook page to over 35,000 followers
Helped Latin Dance Australia improve the communication and influence skills of their instructors
Helped Simone run a live event and launch her new products
Helped Timo launch his new website and Facebook group
Helped Heather market and fill her live events
Helped Desiree land her first corporate client
Helped Christila create her first freebie
Helped Ela increase her clients to over 40
Helped Vicki attract 8 new clients and a number of new business opportunities
Helped Natascha with her business strategy, webinar and online course
Helped Aimee hire new staff and scale up the business
Helped Hannah get clear on her ideal client and launch a Facebook group and email nurture sequence
Helped Jess create her first webinar and a new online course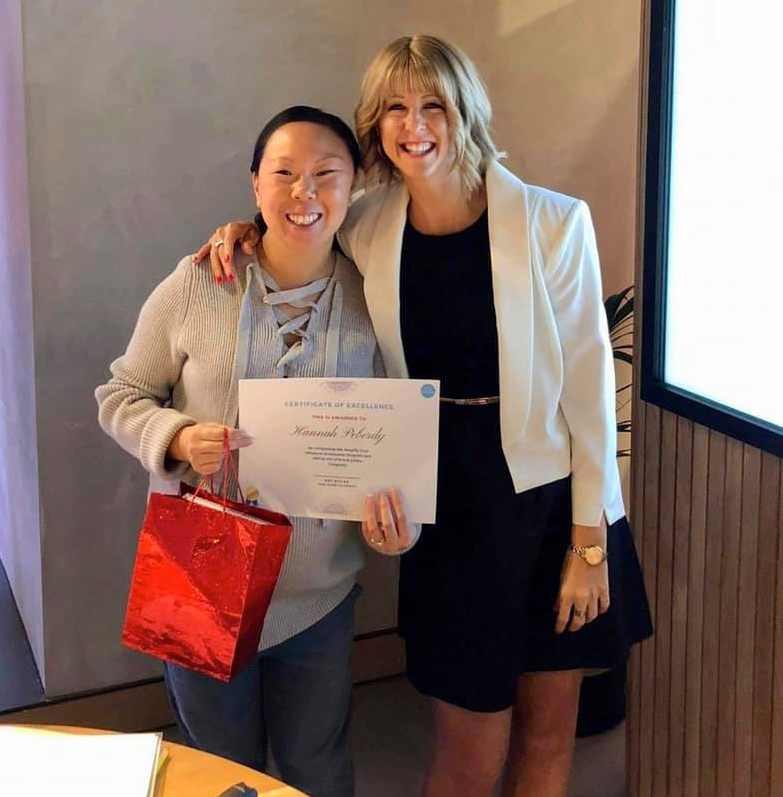 PERSONAL/PROFESSIONAL DEVELOPMENT
Grace Lever's Inner Circle 12-month business program
2x 2-day 'Doers Weekend Away' retreats
Calvin Coyle's Wild Business course
Tony Robbins event 'Unleash The Power Within'
Crewed at Authentic Education's events:
– Turning Point Intensive
– Prosper From Your Passion
– Marketing Your Message
– Wealth From Workshops
– Present Like a Pro course
– Success Automation course
Authentic Education online group coaching 6 months
Crewed at Lisa Jane's Authentic events
Dale Beaumont's 'Coach at Scale'
Kingdom Business Summit
Andy Harrington's 'The Power to Achieve'
Dr. John Demartini's 'You're here to stand out'
Richard Branson 'Inspire + Succeed'
Crewed at Your Future Now's 'Entrepreneur Now' course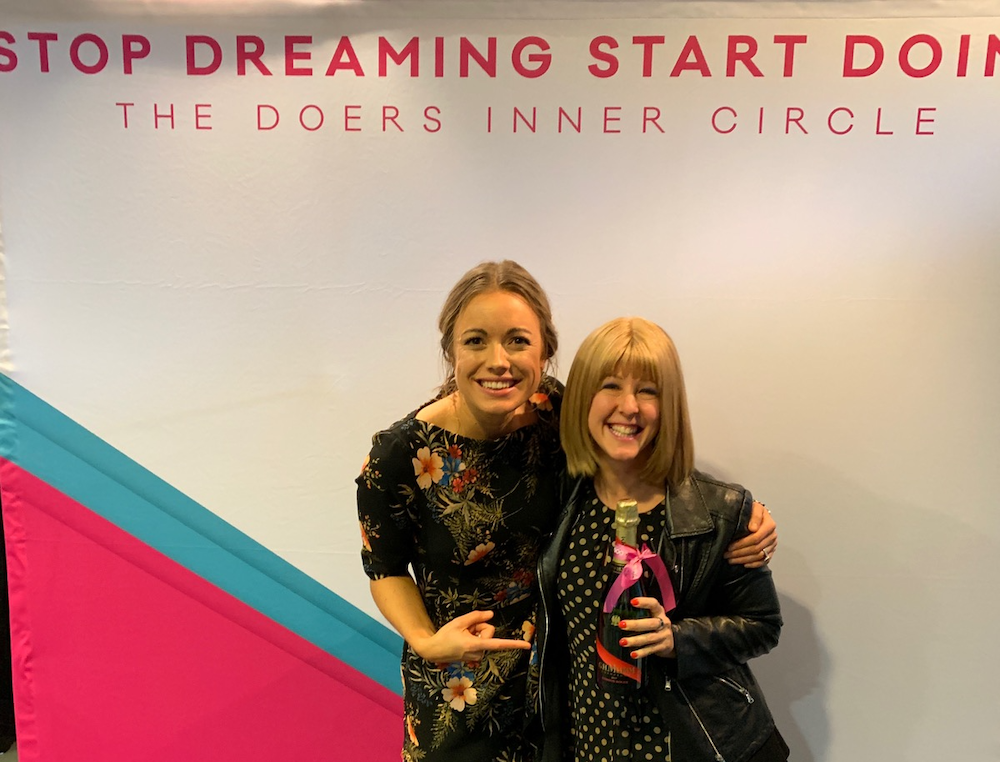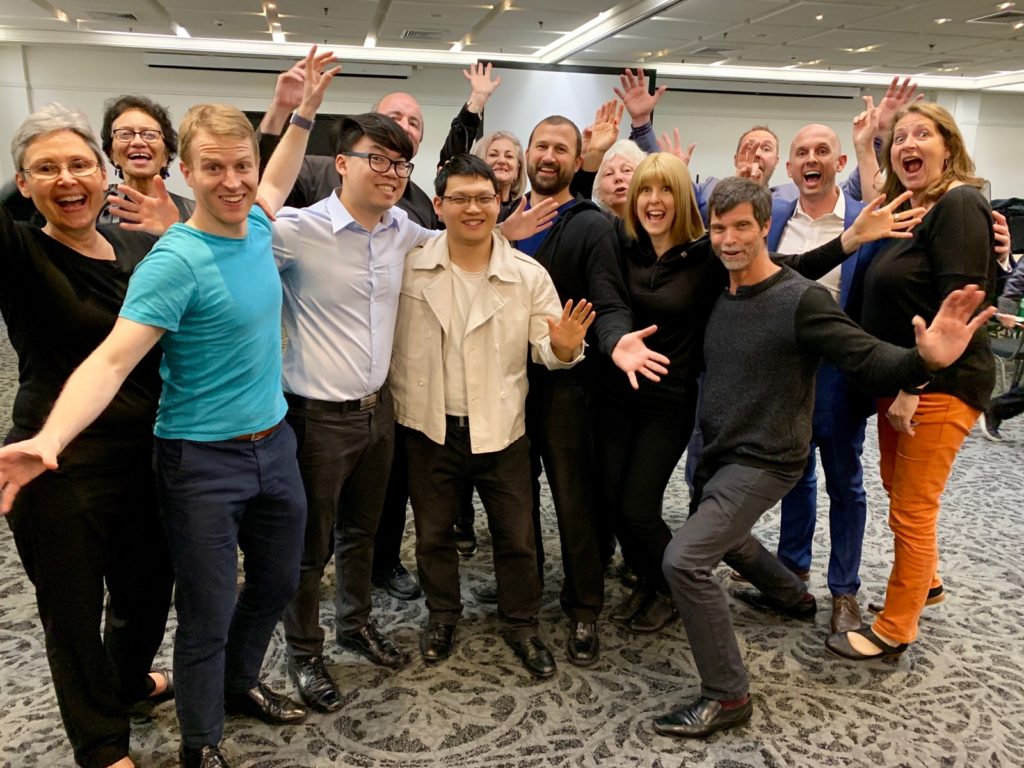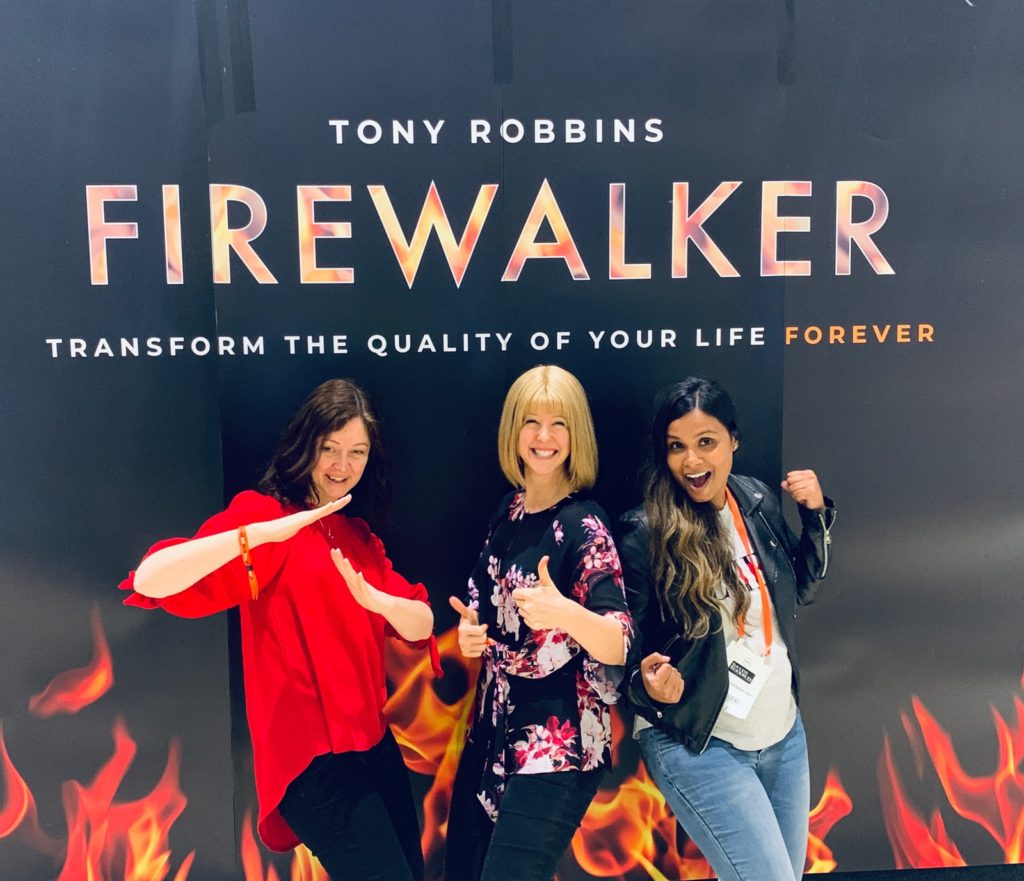 FUN
Holidayed at Port Macquarie, Port Stephens, and NZ
Had lots of fun social events
Did salsa & samba classes
Met great new friends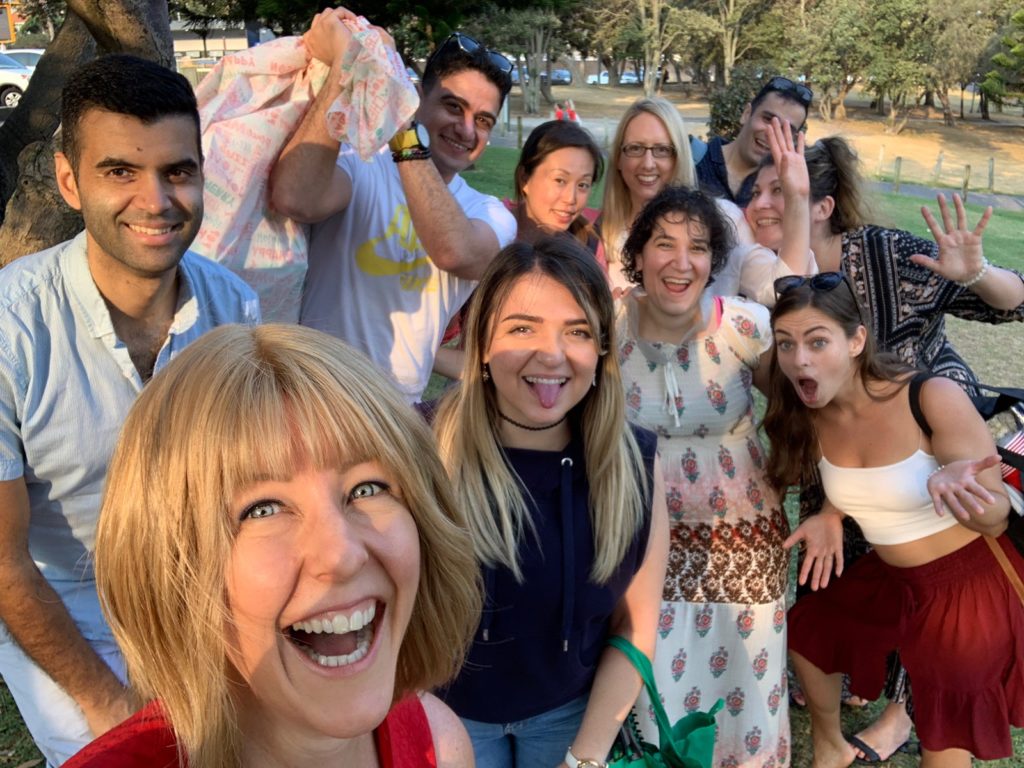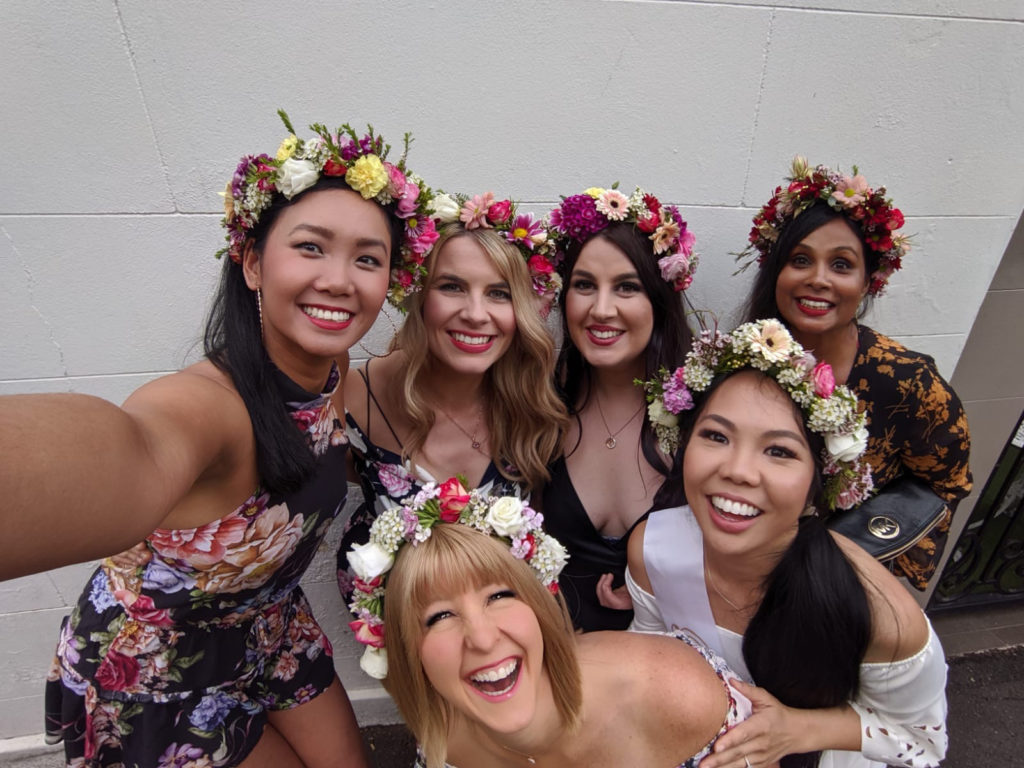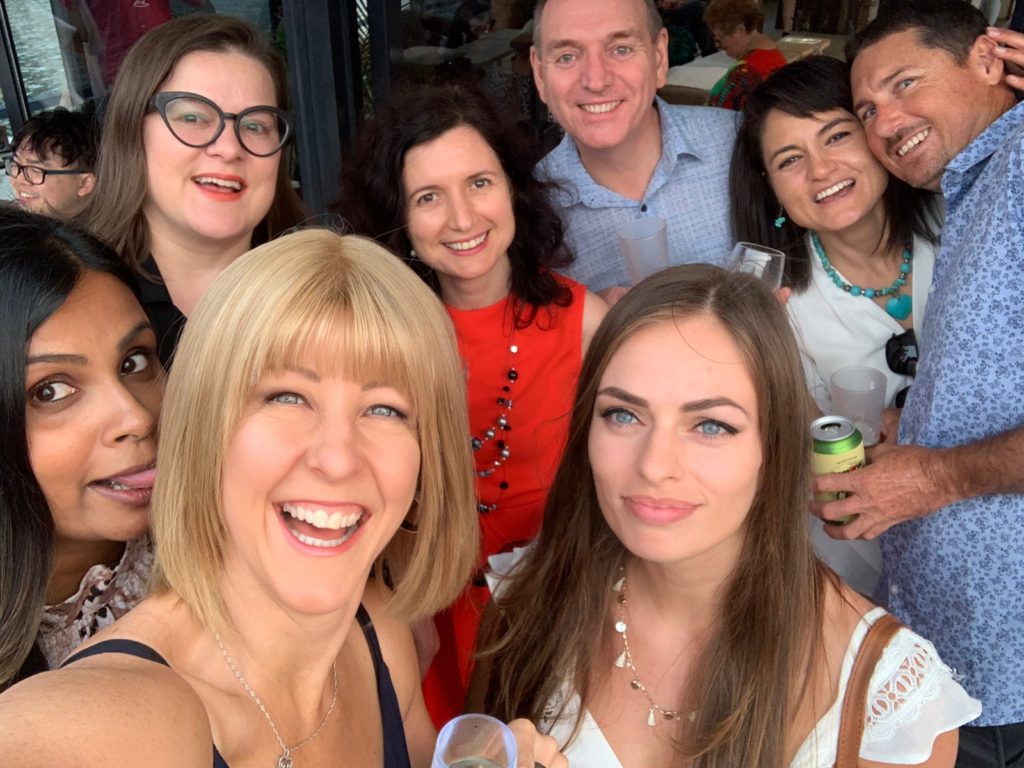 What didn't go so well:
The year started well in quarter 1…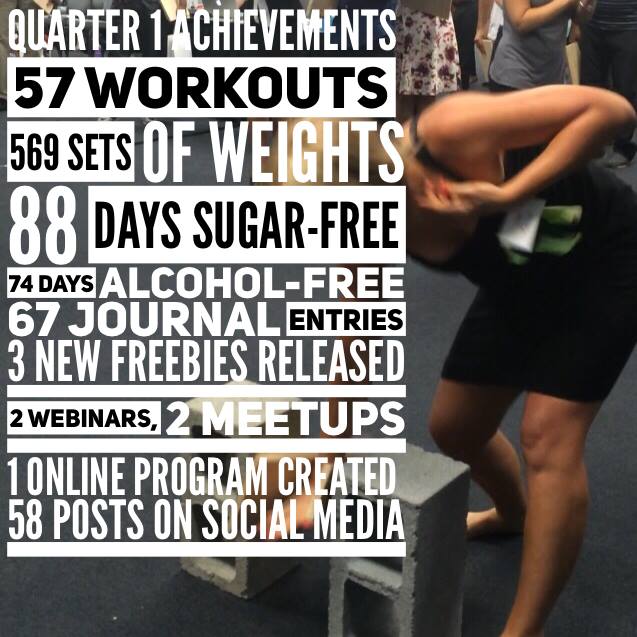 …but then an exercise decline started…
It took a back seat – I didn't prioritise my strength and fitness like I normally would. I was so focused on business. My usual 6 days of exercise a week became 3 or 4 days most weeks and some weeks 1 or 2.
For the first time in 25 years of having a gym membership, I got an email from the gym asking if everything was ok. I hadn't been for 2 weeks. It was quite a shock and wake-up call!
In 2020, I'm focusing the full first quarter on getting my exercise routine back, no excuses.
Also…
* I didn't achieve my goal of visiting a new place each month
* I didn't take many full days off business
No failure, only learning.
In 2020, I'm going to spend longer on my quarterly holidays reviewing and making a better plan for the coming quarter.
What I learned:
Planning is non-negotiable – It's been a huge year of growth for me but at times it was at the expense of mental rest and recovery. I haven't allowed enough breathing room and margin between projects. I've learned that I need to rest my brain more to allow for more creativity and emotional wellbeing. I also need to create more white space in my calendar.
The importance of outsourcing – I finally hired a team member 10 hours a week to handle some tasks that I'd been putting off delegating. Building a team of people who believe in the mission is something I want to become better.
The importance of taking fast action – With the number of things I produced this year, I was again required to adopt the philosophy 'make a mess, clean it up later', which I absolutely did.
I acted fast, I kept showing up consistently and I didn't have time for perfectionism.
Overall, I'm really happy with the progress I made in 2019. I grew a lot and produced a lot and my capacity has increased dramatically.
2019 has been amazing!
How did you learn and grow in 2019?
I highly recommend the activity of writing a review. It's really insightful and enjoyable. Feel free to use this annual review as a guideline to write your own.
I'd love to read yours!
Want to know how to attract and sign up more clients in 2020? 
My next 1-day client attraction workshop is happening on Saturday, 1st February 2020.
? In This One Powerful Day You Will Learn:
? The BEST methods to connect instantly with your audience and INFLUENCE them to your ideas
? How to become a master influencer and build authentic trust and a powerful connection with your ideal clients
? How to use neuro-marketing to influence the SUBCONSCIOUS mind in your written and spoken content
? The MOST effective way to design your marketing plan so that you nail your message, and attract the right clients
? The BIGGEST mistakes Coaches make in their marketing and how to avoid them
? A proven, effective marketing plan that you can tailor to your business
If you want to grow a profitable coaching business, this workshop is a must.
2020 is the year to finally let go of what's holding you back and create the life you dream of!