Can you believe it's nearly the end of the year already?
It's a pretty crazy time of year for a lot of people. I like spending time in December reflecting on the year that's been and everything that I've achieved, learned or done. I find it a really fun and enjoyable process to do before looking ahead.
Reflecting on our past can help us to learn lessons we need to in order to move forwards.
I've been doing some thoughtful reflection on 2016 and serious thinking about 2017 and how to make it a 10/10 year!
I recently wrote down the highlights of what I'd done in 2016 and was quite surprised! I really didn't think that I had done so much.
My main lesson has been very clear: it's time to do less next year! I do love doing, but I want to focus on doing less things and doing them well 🙂 

Here are my 2016 achievements and highlights:
BUSINESS ACHIEVEMENTS
SPEAKING
Hosted 2x Unleash your Freedom multi-speaker events
Spoke at GFitness health club
Ran 6 webinars
Spoke at 'Spring Clean your Life' event
Was invited to speak at Filex fitness convention 2017
Spoke at a Speech Pathology professionals Meet-up
TRAINING & TEACHING
Ran 2 speaker training workshops 
Designed and launched my 'Business of Speaking' 6 month program
Taught classes at Bridge Business College
Taught classes at Fitness Institute of Australia
COACHING
Ran my first online group coaching training programs
Coached private clients in-person & online - business, health & mindset
Ran a monthly brainstorming mastermind meet-up group
Created a new 12-week coaching program 'Mind Body Freedom'
WRITING
Published 10 articles in the 'Great Health Guide' magazine
Sent regular email newsletters
Posted regular blog posts
Created 72 emails for my 12 week Get Results online program with 72 downloadable articles
PROFESSIONAL DEVELOPMENT
Started a Cognitive Behavioural Therapy Diploma
Crewed at 'Live it Now' 2 day event
Crewed at 'Excellence Now' 6 day NLP course twice
Crewed at 'Entrepreneur Now' 5 day business course
Crewed at Authentic Education's 'Turning Point Intensive' 2 day event 
Crewed at 'Influence Now' Speaker Training 5 day course
Attended Filex Conference 3 day Fitness Convention, Melbourne 
Attended Colour Conference 3 day event
Attended Herpreneur 1 day event twice
Attended JT Foxx 3 days speaker training
Attended Billionaire Babes Entrepreneurial Sales Success 2 day Retreat twice
Attended 'Entreprenurial Success' 1 day event
Attended Hillsong conference 5 day event
Attended 'Success Automation' 3 day time-management course
Attended Troublemakers Disruption Day
Participated in the 'Blow up your Business' 30 day online challenge
Participated in Authentic Education online group coaching 6 months 
Participated in the 'Billionaire Babes' Mastermind Platinum Coaching Program
PERSONAL
Holidayed at Yowie Bay three times
Holidayed at Port Stephens twice
Holidayed at the Hunter Valley twice
Holidayed in NZ twice 
Became a Great Aunty (!!!) and an Aunty to my first niece 🙂
and according to Facebook, I made 525 new friends... lol
I worked out that I had/will have exactly 48 days at courses/events this year. And this was meant to be a year of fewer courses! Oops... Hahaha...
I just love learning - it's hard to stay away! 
Some people have told me that I'm 'lucky'. My reply is usually the same; that it's not luck, but a choice. I've chosen a life that I love and I work really hard to maintain it.
It also comes with a price.
Not having a 'regular job' for over 13 years (with a guaranteed salary) has brought with it many highs - and of course some lows. The best highs have been who it's made me.
I invest in education. It's been a huge year of learning for me. I invest in time out. Holidays help me have creative space and come up for new creative ideas in my business. 
Looking at this list got me thinking that I packed a lot more in than I realised. Reflecting on it is helping me in my goal-setting process for 2017.
I've decided that next year, I want to do less quantity with more quality. I want to allow more spaciousness and stillness in my year. 
I'm a very high achiever and tend to 'do, do, do'. Next year I've decided I want to 'work' more on being. Spending time just 'being' has been a challenge of mine for a long time.
I don't like to stop. But because it's a challenge, I'm going to face it even more next year. Because whenever I do take time out to reflect, I come up with my best ideas and the spaciousness from allowing my brain to rest works wonders for pushing back in to my new projects.
A few pics of some of my highlights: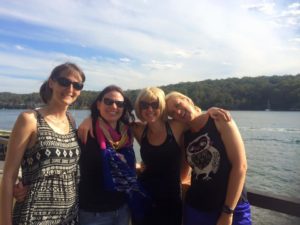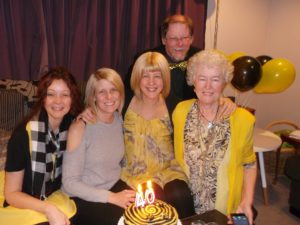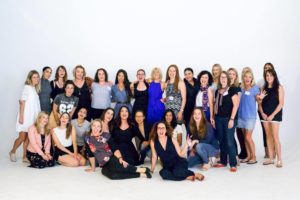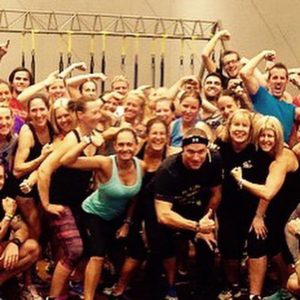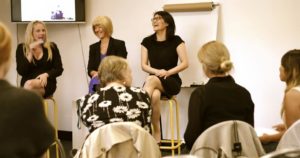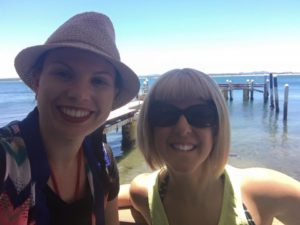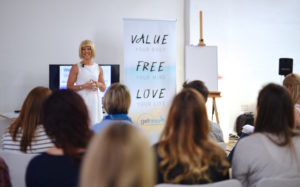 I have REALLY loved 2016, although it's been challenging and I've been very stretched. But because of this, I feel my capacity has really increased and I'm much more capable to take on problems and difficulties. I've 'levelled up'. It's a great feeling!
What did you learn, do or achieve in 2016? What's your vision for 2017?
I'd love to hear!
Would you like some help making 2017 your best year yet?
I know I can help you achieve the health and happiness that you really want, just as I have with thousands of others. 
Get the support and guidance you need to set up powerful habits for good in 2017 - and enjoy the process!
Many people wish that next year will be better without creating a plan on how to make that actually happen. 
Many people set goals that they never achieve, or simply wish things would change without having to take any different actions. 
I have a couple of special limited offers on my programs and coaching if you        act fast before Christmas and email me 
I'll let you know about the specials and the best options for YOU - to achieve the energy, motivation and focus you want in 2017.
Let's chat!
To your health and success,
Kat