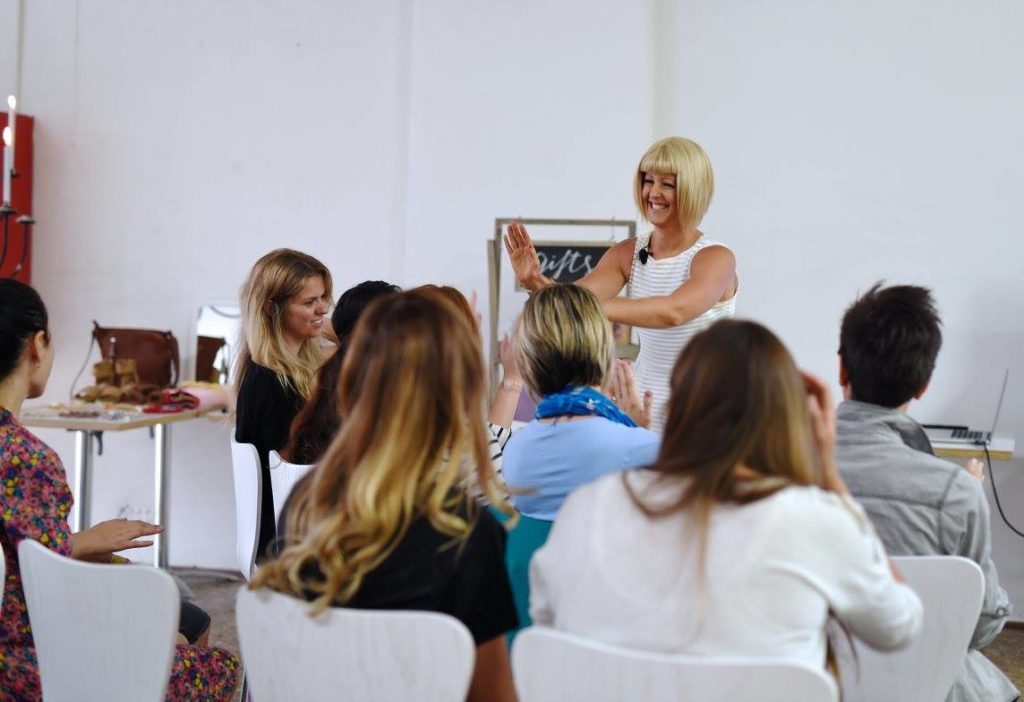 Dear ambitious business owner,
Would you like to know with certainty how to grow your business in 2018?
If you're a coach, consultant or professional service-based business and you're trying to get more clients, you've probably run into the same problems I did...
* Who are my ideal clients?
* How do I get in front of them?
* How do I have them invest in my services and programs?
People are busy and bombarded with marketing and sales messages every day...
...it can be a challenge to keep up online.
So how do you stand out and get people to pay attention?
There are so many experts out there giving advice on how to grow your business and the to-do list can be overwhelming...
* You've been told you need to build marketing funnels and automation systems
* You must create countless lead magnets, presentations, sales pitches and products
* You've tried Facebook or Google ads, but lost money and still didn't get any clients
* You feel frustrated trying to decide whether to invest time in Facebook, LinkedIn, Instagram, Blogging, Videos......
* You've been to many seminars, webinars and read countless articles, but can't seem to piece it all together and make it work for you...
I felt exactly the same way when I was trying to build my business.
There's a huge problem with these approaches…
1) They all take lots of time
2) Lots of money
3) Lots of technical know-how
I was wasting time and feeling exhausted because I was missing ONE valuable strategy: Presenting.
Presenting allows you to sign up clients straight away (within ONE day, or even just 2 hours!)
Which is when everything changed for me!
This seemingly unfair advantage seemed to be the path that my competitors were either completely unaware of or were simply not willing to take!
So even though public speaking was one of my biggest fears, once I saw the benefits and advantages of workshops, I wanted to go all in...
I decided to overcome the fear and invested in learning everything I could about speaking.
Through the process, I went from being nervous and introverted to feeling fully confident speaking to groups of any size.
Once I had applied it successfully on my own business - I packaged it up into an easy-to-follow, step-by-step process that I now teach to others.
Once you know the rarely-utilised marketing strategy of presenting, it becomes your new secret advantage to getting clients.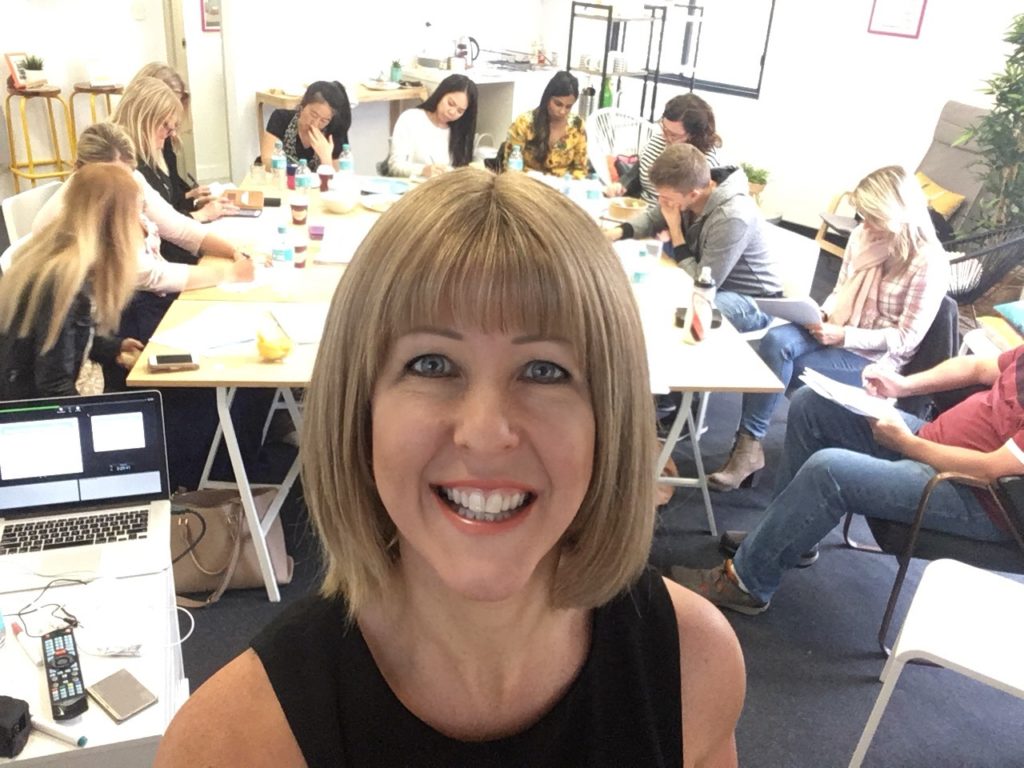 Here are 10 reasons to learn to present:
Presenting strengthens the "Know, Like and Trust Factor" with your audience – leading to more engagement with your tribe, followers, prospects, clients and raving fans. 
Presenting is one of the easiest and simplest marketing methods, that allows you to quickly build awareness of your brand, grow your list and increase your clients. 
Presenting from a platform allows you to help more people at once / leverage your time. 
Presenting from a platform allows you to say things that you wouldn't say one-on-one. 
Presenting allows you to do more creating and teaching awesome content which you can later leverage for online content such as video training, courses, webinars and articles. 
In this day and age, you can't hide behind your brand anymore. The people who are willing to get on a platform are the ones who are growing their businesses. 
Public speaking is most people's number 1 fear. Many of your competitors are not willing to speak from stage so you are giving yourself a huge competitive advantage. 
Presenting allows you to stop chasing your friends, family and Facebook followers as clients and opens up new doors of opportunity to people who need you. 
Presenting improves your expert positioning, authority in the marketplace and confidence in every area of life. It's a skill you'll have for life. 
The quickest way to get high sales is to get in front of a large number of prospects and convert those prospects. The fastest way to do this is from a platform.
 
Common objections to presenting
I'm an introvert
I don't know enough / have enough content
I'm not good with technology
I'm more of a writer than a speaker
What if no-one comes to my event?
All of these objections are common (I had all 5 of them... and so do many of my clients!)
Want to learn more about how to attract your ideal clients?
Pop your details in below and I'll send you only the best tips: