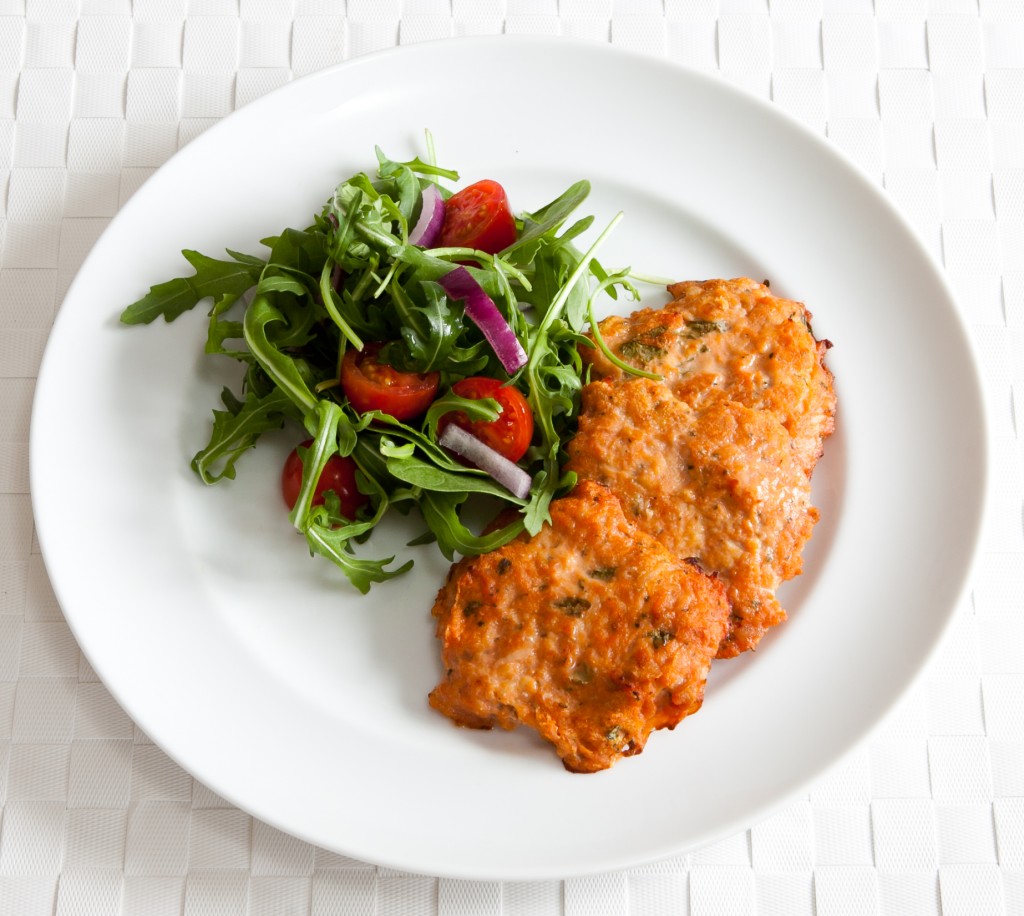 Tasty either hot or cold. A healthy, low fat and portable lunch or snack. Suitable to wrap individually in cling film and freeze.
Ingredients
400g lean chicken breast mince
3 large / 100ml egg whites
1 medium red onion – finely chopped or grated
2 Tbsp wholemeal or brown rice flour or oats
2 Tbsp nutritional yeast flakes
2 Tbsp low sugar tomato ketchup
2 Tbsp double concentrate tomato paste
1 Tbsp dried herbs and spices to taste e.g. basil, paprika
Handful fresh coriander, chopped
Salt and pepper
Spray olive oil
Directions:
Preheat oven to 180oC.
Combine all ingredients except oil in a large bowl and stir thoroughly.
Line an oven-proof tray with tin foil, spray the foil with olive oil and spoon mixture onto the tray, pressing down to flatten and bake rissoles in the oven for about 20 minutes or until golden brown.
Alternatively, these can be cooked in a frying pan. Spray a non-stick pan with oil and heat to medium. Spoon mixture into pan, pressing down with the back of the spoon to spread each into a thin flat layer. Cook in batches for 3-4 minutes each side.
 Serve with a fresh salad or vegetables.
Serves: 5 (15 rissoles)
Nutritional Info (per serve of 3 rissoles):
Calories – 170
Protein – 28.3g
Carbohydrate – 9.0g
Fat – 1.5g