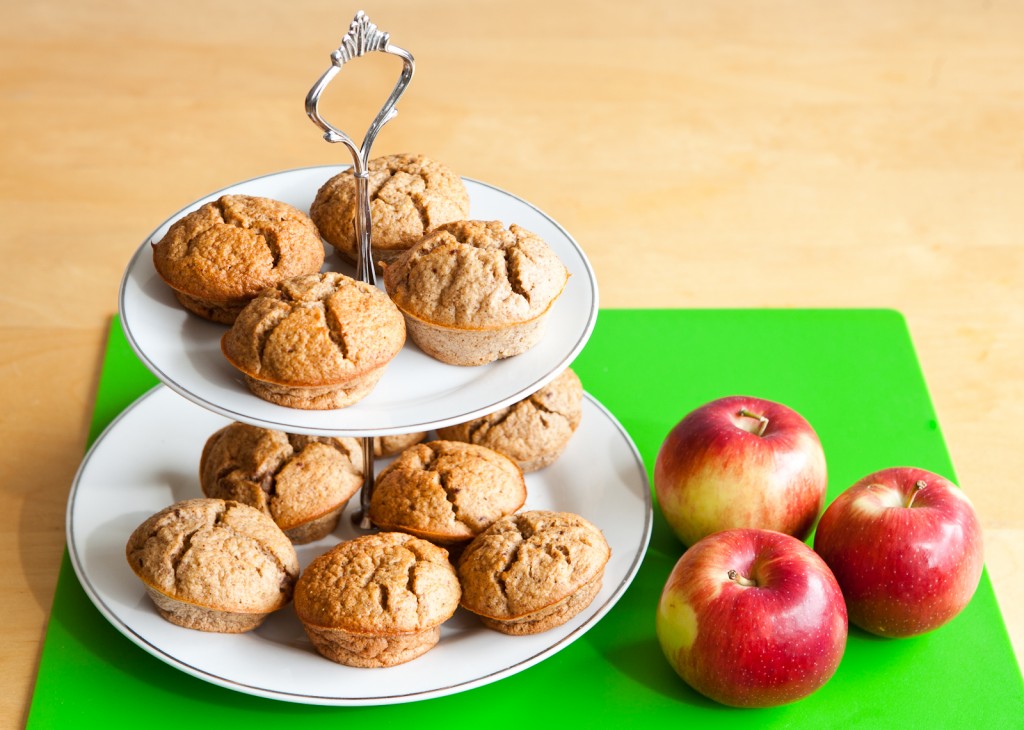 These light, fluffy muffins are very low in calories and are quick and easy to make.
Ingredients
1½ cups rolled oats
1½ tsp baking powder
1 tsp cinnamon
75g walnut pieces
500ml liquid egg whites
¼ tsp stevia or sweetener of your choice
1 tsp vanilla essence
2 medium apples
Directions:
Preheat oven to 180oC / gas 4.
Combine dry ingredients in bowl.
Chop apples into chunks and blend with remaining ingredients in a jug blender then add to the dry mix folding gently, do not over mix.
Pour mixture into non-stick muffin pans and bake in oven for 25-30 minutes until firm to touch or when inserted skewer comes out dry.
Alternatively, microwave on high for about 8 minutes, checking after 6-7 minutes – it's cooked when the top is no longer moist.
Makes: 12
Nutritional Info (per serve):
Calories – 120
Protein – 6.4g
Carbohydrate – 12.3g
Fat – 4.6g