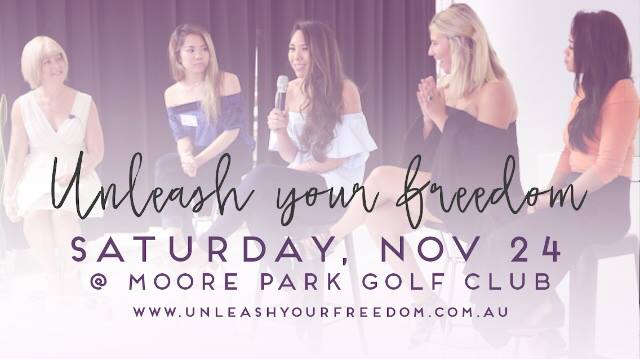 A day-retreat for driven, motivated and busy women, to retreat, recharge and refocus.
This event is for you if you'd like to:
Retreat:
Get away from everything and everyone for a day. Press "pause" on your busy life and take the time to slow down, get away from the day-to-day distractions and enjoy great connections, speakers, food, and fun.
Recharge: 
Enjoy the freedom of a whole day to reflect and recharge. Lay down your frustrations, release your stress and be nourished in a beautiful community. You'll feel nurtured - mind, body, and soul and will leave with renewed energy. This day is all about you.
Refocus: 
Indulge your love of learning, set new exciting goals, and re-imagine in a gorgeous environment. Reconnect with your values and visions and refocus on what's most important to you. Our speakers will inspire you, expand your thinking and get you ready to take action on your vision and next steps.
What Is Unleash Your Freedom?  
Unleash Your Freedom is a transformative one-day event in Sydney, designed to help you shift the beliefs that are holding you back from living your purpose.
Come together in a beautiful venue with a community of women to...
Transform YOUR mindset. Transform YOUR life. Unleash YOUR freedom.
This is an event where you release the blocks holding you back in health, mindset, finances and relationships.
Next Event: Saturday 24th November, 2018 - 9.30am - 5pm