It's time to take your message to the world in a greater way!
Come and learn how to monetise your passion and speak to influence.
Would you like to know how to share a message more authentically and effectively?
Would you like to learn how to be a more influential speaker and make a powerful impact?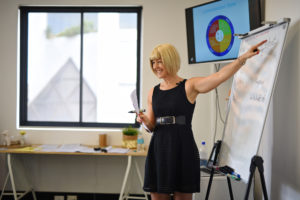 If you want to break through your fears in order to share your message with more people, learning how to communicate effectively is one of THE most powerful marketing strategies out there.
It's one of the quickest ways to make an impact and a great impression!
By being able to speak to influence, you are in a better position to set yourself up as an authority and take your message into the world in a bigger way.
This is for you if you are a trainer, a coach or a small business owner, or if you need to give presentations in your workplace and want to feel more prepared and confident.
This workshop will be both learning and doing.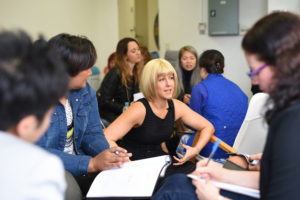 "We invited Kat to speak at our gym and she brought incredible value.
She kept everyone engaged with a unique presentation.
We'd have her back - any time." - Simone Kocijan, Manager, Anytime Fitness
We will cover:
* Crafting your message for maximum impact
* Practising your message for a powerful delivery
* Marketing your message to reach more people
* Building your confidence to build your authority and influence
"Kat is a dynamic speaker and very inspirational.
At our Corporate Health Day at Thomson Reuters,
she brought such passion and inspiration to everyone"
– Alaya Haslett, H.R, Thomson Reuters
You will meet other like-minded people who want to improve their speaking skills and create a bigger impact in the world.
It will also be a great chance to network with like-minded people.
Build community and support to inspire each other to achieve your speaking goals.
Leave the day with loads of takeaways to more be confident, skilled, and excited about your next speaking opportunities!
Come ready to get stuck in!
I can't wait to see you there and help you bring your message to the world in a greater way.
Let's get down to business!