NLP is a study of the mind and the way we communicate to ourselves and others. By understanding this better, you can start to rapidly change your behaviour to produce the best possible outcomes in your life.
NLP is a powerful yet simple science, which helps people achieve powerful breakthroughs in areas in which they have become stuck. The leading edge NLP techniques have been tried and tested by literally hundreds of thousands of people globally; with great success.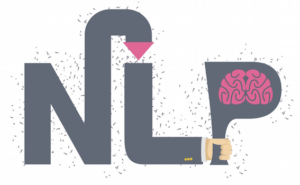 How can NLP benefit you? 
* Provides highly effective tools, which helps you change more quickly and achieve lasting results
* Offers a way of replacing unhelpful behavioural patterns such as overeating with useful, resourceful strategies
* Changes the signals your brain is sending to your body so that you can get achieve the body that you desire
* Removes psychological and emotional barriers that are stopping you achieving the results that you want
* Can help you achieve vibrant health and attain the body you want
If you find it challenging to stick to a nutrition plan or exercise program, or change any unwanted thoughts, behaviours or habits in your life, NLP can help you eradicate procrastination and sabotage, and instead gain control of your mind and enrich your life.
It gives you clear guidelines to follow and helps you increase your ability to reach your goals and objectives. 
You'll be able to take action to change all of the elements in your life that aren't working for you which will create a much better and brighter future for yourself.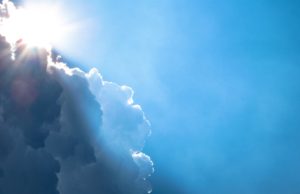 NLP Coaching Sessions Can Help you With:
* Identifying and changing mental blocks that are holding you back
* Overcoming overwhelm, frustration and feeling stuck
* Changing unwanted behaviours and habits
* Eliminating unhelpful patterns of thought, emotion and behaviour
* Improving self-esteem and confidence
* Clarifying your vision and mission and a pathway to get there
* Boosting your personal success and enriching your life in every way
This enables you to tap into your full potential, fast!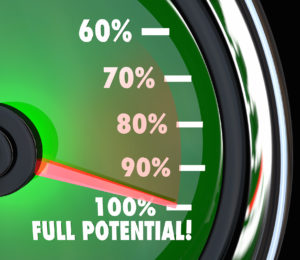 Effective NLP sessions bring clarity and confidence about what is most important to you and what you need more of in your life in order to become more effective and achieve your desired results.
A mix of discussion & trained questioning is used to pick out information from your unconscious mind. We also use activities, exclusive education and practical exercises using highly effective and proven techniques to ensure you:
1. Are completely aligned with your goal
2. Crystal clear on what you want, and
3. Know how to get there in the most effective and efficient way.
My coaching sessions also have a system that ensures action and follow-through.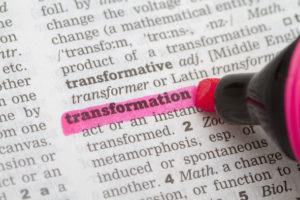 NLP consists of numerous models of behavioural structures, which have been used by many people who excelled in their fields.
NLP techniques are easy to understand and easy to use, you can begin using them within minutes!
Major organisations, sportsmen, educators, and individuals use NLP to greatly increase the performance of people in their respective fields as NLP includes modelling elements of human behaviour excellence.
Many people have difficulty maintaining a focused state of concentration, confidence and motivation towards their goals.
NLP techniques help you more effectively to choose your desired emotional or mental state and hold onto it, which enables you to achieve your desired result.
I completed my NLP Practitioner qualification with the Institute of Behavioural Sciences in 2014 and have been coaching numerous clients using NLP, with amazing results.
Some testimonials I have received from happy clients:
"My experience with Kat's coaching has been truly unique and has had more of an impact on my state of mind than that any other therapy, CBT etc I've ever done. The best way I can describe it is like it's turned the lights on in my positive state of mind and is changing my quality of life and ultimately is bringing positive things and people into my life.... It really has been the only way I have been able to let go and move forward. I'm so excited to keep working with Kat in achieving more and more." - Sarah Arnold, Sydney
"I feel as if we used a chain saw and have taken down toxic thoughts and their roots and also watered, fertilised and planted healthy ones last night! Thank you soooo much!!!!" – Leona Pemberton, Sydney
"Hi Kat, Just wanted to let you know how the practical application went with the NLP.  I found it so helpful to use the mental images, whenever I felt myself slipping back towards fear. It really made a difference to my experience – I could be present with everyone and enjoy it.  So thank you!" – Penny Dalton, Sydney
"I receive so much value from working with Kat I don't know where to start. The main thing, is that she's saved me years of wasted time by quickly discerning what I need to start and stop spending time on. She has a gift of getting to the heart of the matter fast and expressing it clearly. She's smart, strong and wise as well as being warm and friendly. Exactly what I need" - Daniel Day, Melbourne
90 Minute Breakthrough Session
If you would like help in overcoming any challenges that are holding you back in your life, I'd love to connect with you.
One-off sessions are $197 and I will deduct any balance from this amount if you continue with an ongoing NLP coaching package, in order to create continued breakthroughs in the areas where you feel stuck. 
The sessions are done via Skype, or in person (by arrangement).
Results often happen very fast in my sessions.
I'd love to help you move through what's holding you back and create lasting, positive changes in your life.  
Spaces are limited, so click below and let's get started to your happier life!