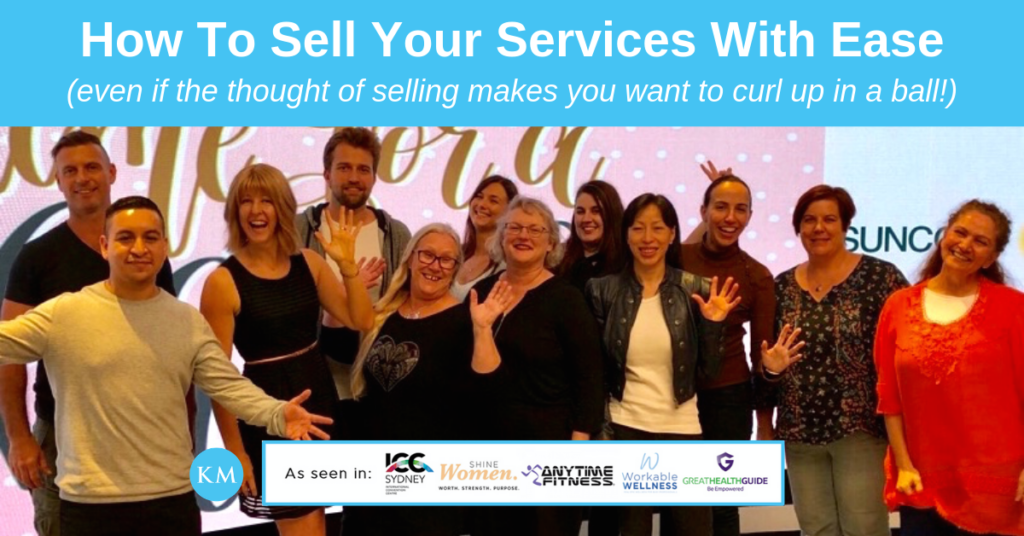 Does the thought of selling make you want to curl up in a ball?
Do you avoid sales conversations because:
* You don't want to come across as annoying?
* You're not fully confident in sharing your services?
* You don't know the best way to ask for the sale?
If you're like most business owners, you have so much to offer ... enormous value!
Yet, if you don't like sales and don't invest time into improving the skill of it ... your business suffers.
Sales are the lifeblood of your business.
If you don't sell effectively, your business doesn't make money (and a business that doesn't make money is just a hobby).
If you want to help more people, then mastering the skill of selling is crucial.
So many people struggle to sign up clients or sell their programs because they don't have the right skills.
Which is why I created the 'How To Sell Your Services With Ease' Meetup.
You'll learn a way of selling that is fully authentic, enjoyable and aligned with who you are.
THIS EVENT IS FOR YOU IF...
- You're a Coach, Trainer, Educator or Service-based Business Owner
- You really want to help more people and make more money
- You want a clear strategy for selling authentically
YOU'LL LEARN:
* How to start and end a sales conversation in an authentic, genuine way
* How to avoid sounding nervous, pushy or annoying
* How to establish trust and connection from start to finish and feel natural and relaxed
* How to overcome objections ... such as "I don't have time" or "I can't afford it"
* The ability to build genuine, authentic rapport and a powerful connection with any type of person
WHAT OTHERS ARE SAYING:
"Fantastic! Kat presented a great session with lots of valuable content designed to create practical results in getting started. I'm ready to go!" – Leah Robinson
"10/10 delivery, very engaging and presented well! I will be attending more events of yours in the future. Thank you!!" – Dale Williams
"Great concise info linking strategies to desired outcomes – cut through the fog" – Paul Harper
"So much relevant content – so generous, broken down really well. Such good delivery" – Renee Scifo
"I really enjoyed it. I got great ideas and many AHA moments. Thank you Kat" – Ruslan Kasirskij
Spaces are strictly limited and fill up fast. Click below to learn more.