Want to know how to effectively use content to attract your ideal clients?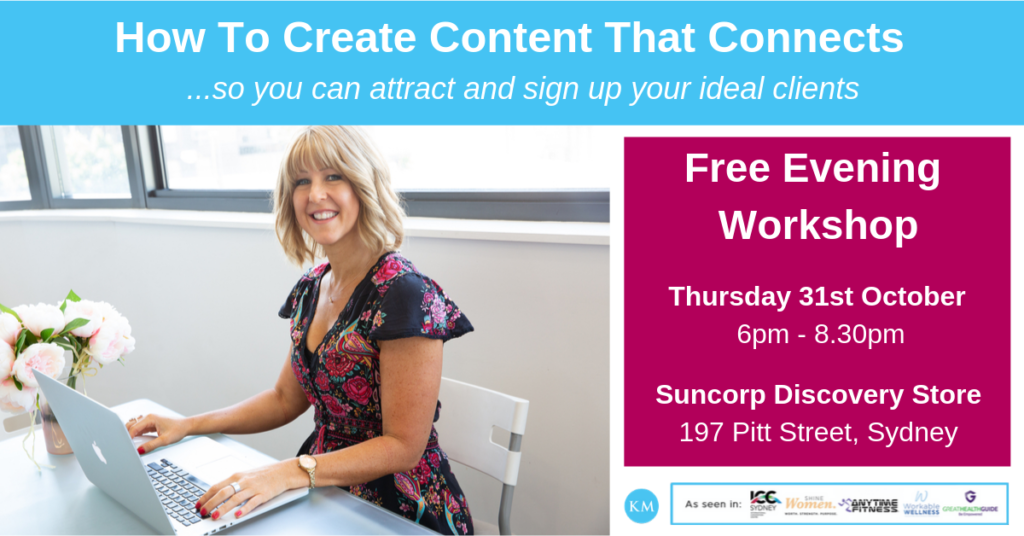 Is this you?
* You know you need to boost your online presence, but you struggle to post engaging, consistent content
* You find it hard to find time to constantly come up with new creative ideas to promote yourself
* When you DO put out content, you still don't get all the likes, comments or sign-ups you were hoping for
You're not alone.
If there's one crucial skill I wish I'd learned earlier in my business, it's creating effective content.
Once I learned the skill of copywriting in my business, I started to attract more of my ideal clients and everything changed in my business.
This Is Why I Created The 'How To Create Content That Connects' Workshop
You'll Learn:
? How to create content that gets you MORE connection and engagement straight away
? 7 steps to writing content that connects
? The exact words and phrases to NEVER include in your content and the common mistakes to AVOID in your content writing (that many people are making)
? POWER words and phrases you can start using immediately that will STOP people scrolling and START people reading more
? How to ATTRACT your ideal clients with influential content that HOOKS them in and makes them want to read more
Spaces strictly limited. Secure your free seat now, so you don't miss out!