Want a 24/7 marketing machine that delivers new clients while you sleep?
Kat Millar presents this new free event for service-based business owners who want to know how to build a marketing funnel that attracts new paying clients FAST – WITHOUT being a marketing or copywriting expert.
This strategy will be your new secret client-getting on autopilot advantage. ?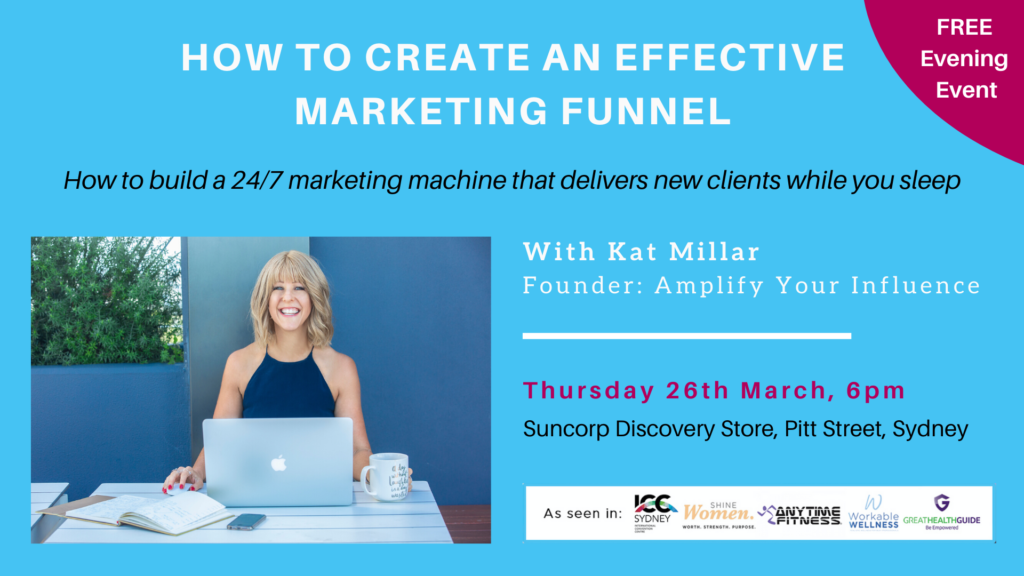 Learn More: http://bit.ly/funnel-mar26


What's A Marketing Funnel?
Put simply, a marketing funnel is a simple, automated way you can turn strangers into clients.
It's a series of steps you create on a landing page builder, so you can have people signing up to you 24/7.
Why Build A Funnel?
Unusually consistent lead flow
Free up more time for the things you love
Have a flow of clients on auto-pilot
Get paid what you're worth with a profitable asset
Have a 'do it once and it's DONE' method

At 'How To Create An Effective Marketing Funnel' You'll:
? Understand how to get a consistent stream of qualified and eager clients through setting up the right funnels for your business
? Discover the BEST ways to build an effective and profitable client-attraction system for financial flexibility and freedom
? The MOST effective, proven way to design your marketing funnels so you attract the right clients, even if you're not tech-savvy!