Are you finding it hard to find clients online?
Do you feel it's almost impossible to stand out and keep up with everyone else?
You know the feeling... you spend ages creating a heart-felt post on Facebook, you do the 'post and hope', but the engagement you were hoping for doesn't come.
* You wonder how to get noticed in a sea of noise on social media
* You get confused with all the different methods out there and want a simpler way (what the heck is an algorithm anyway?!)
* You've downloaded guides and cheatsheets, and watched Webinars and YouTube videos, but your following is still the same, or going down (you wonder - maybe I didn't get the hashtags right?)
I totally get it.
I used to post on social media all the time, spending loads of time and effort creating my posts, because I knew that social media is so crucial...
But I still wasn't getting clients.
I didn't have an effective social media strategy.
After a lot of trial and error, I finally realised that there is a better way to do it, and it changed everything for my business.
✅ People started reaching out to me consistently. No chasing people!
✅ I started attracting dozens of my ideal clients, almost effortlessly
✅ I started selling-out my workshops and programs
And now you can use these exact steps to finally get more engagement, grow your following and sign-up new clients.
I created a powerful 5-step strategy that helps you to attract your ideal clients using social media, without the stress, confusion or overwhelm.
The good news is, I'm sharing this strategy in depth for FREE at this upcoming workshop.
So you can use these exact steps to finally sign-up new, paying clients.
People who are willing to pay you what you're worth!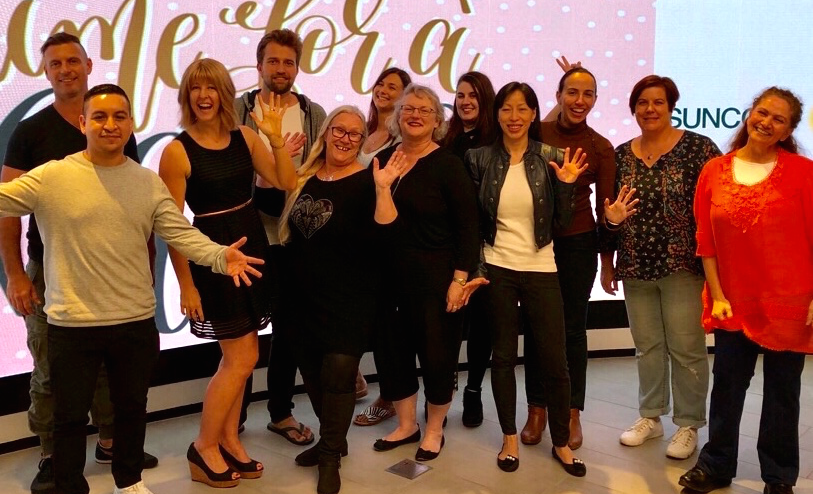 This Is For You If:
* You're a Coach, Trainer, Educator or Service-based Business Owner
* You really want to help more people and make more money
* You want a clear strategy for using social media to find your ideal clients
What You Will Learn At This Powerful 2-Hour Workshop:
✅ 5 reasons why most entrepreneurs struggle to get new clients online (I bet you're making at least 2 of these right now!)
✅ The best way to reach your ideal clients on social media, without spending a single cent on Facebook ads
✅ Exactly how to get in front of your ideal clients, so you don't just get 'likes' but you get clients willing to pay what you're worth
✅ My signature 5-step 'Client Attraction Formula': exactly how to attract a consistent stream of ideal clients
Some Reviews From Previous Workshops:
"I have been to a number of Kat's workshops now and they are fantastic. Kat gives you practical, easy to implement strategies that you can implement immediately. No gimmicks or shortcuts, just real, heart-centered
advice!" - David Beer, Owner: Life Transformed Coaching
"It exceeded my expectations. Kat shared her wisdom in such an enjoyable, fun learning environment"
– Deborah Dissanayake, Director of Fundraising
"At Kat's event, I learned loads of strategies to help me save time and make my goals happen. It has made a huge difference already. I also learned how to manage my time better and eliminate time-wasters"
- Ronny Rios, Career Coach
"It's amazing how much information Kat packed in! The way she organised it meant we also got to meet other amazing people. I loved everything about it and look forward to working more with Kat!"
- Leanne Allen, Psychologist
"Kat's workshop was fantastic - I learned so much! She is a fab trainer, with so much passion and knowledge and she made it so much fun."
- Jessica Lee, Owner: The Spark Effect
Join us at 'How To Attract Your Ideal Clients Using Social Media'
Includes light refreshments and a worksheet.
I can't wait to share with you the 5-step formula to help you make the income that you want!
These events fill up fast so reserve your seat now.
Details here:
https://register.katmillar.com/free-meetup