If you're a coach or service-based business owner, you've probably wondered "How do I get more clients?"
Running online events is one of the fastest ways to attract clients, especially right now.
This seemingly 'unfair advantage' is the path that many of your competitors are simply not willing to take…
…or are not doing very well.
Having run over 100 online events, each one getting me clearer and clearer on what works, I've tested and measured the best ways to use presenting skills successfully.
I've packaged the process up into an easy-to-follow process that I teach to others.
And now in my 1-day event 'Grow Your Business With Online Events', I share how you too can use online events to attract your ideal clients, fast. ?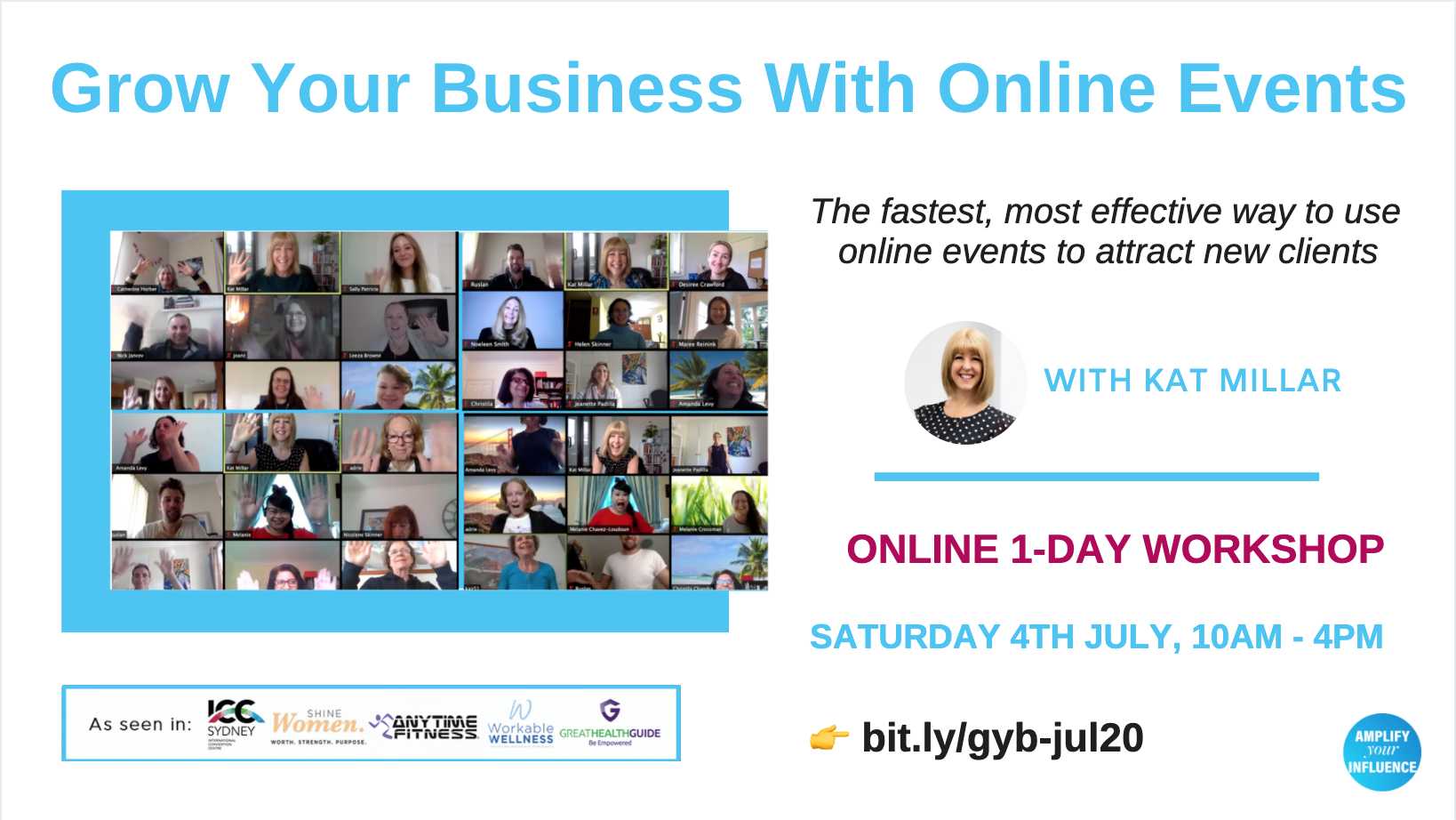 AT THIS POWERFUL 1-DAY WORKSHOP, YOU WILL:
? Learn the 7 Pillars to Profit From Presenting – Come behind-the-scenes and see exactly how to create highly effective presentations
? Understand the BIGGEST mistakes speakers make, (I learned these the hard way) and how to avoid them
? Pick up the TOOLS to design your presentation so that you nail the message, and have people signing up to your offer
? Discover the secrets to moving from feeling nervous to having rock-solid CONFIDENCE when speaking on video
? Get the exact method to connect instantly with your audience and INFLUENCE them to take action
? Learn the powerful steps you need to take to go from a newbie to a professional, in-demand presenter, FAST
? Get my unique 'Event Marketing Blueprint' and know EXACTLY what you need to do to market your events and get people to show up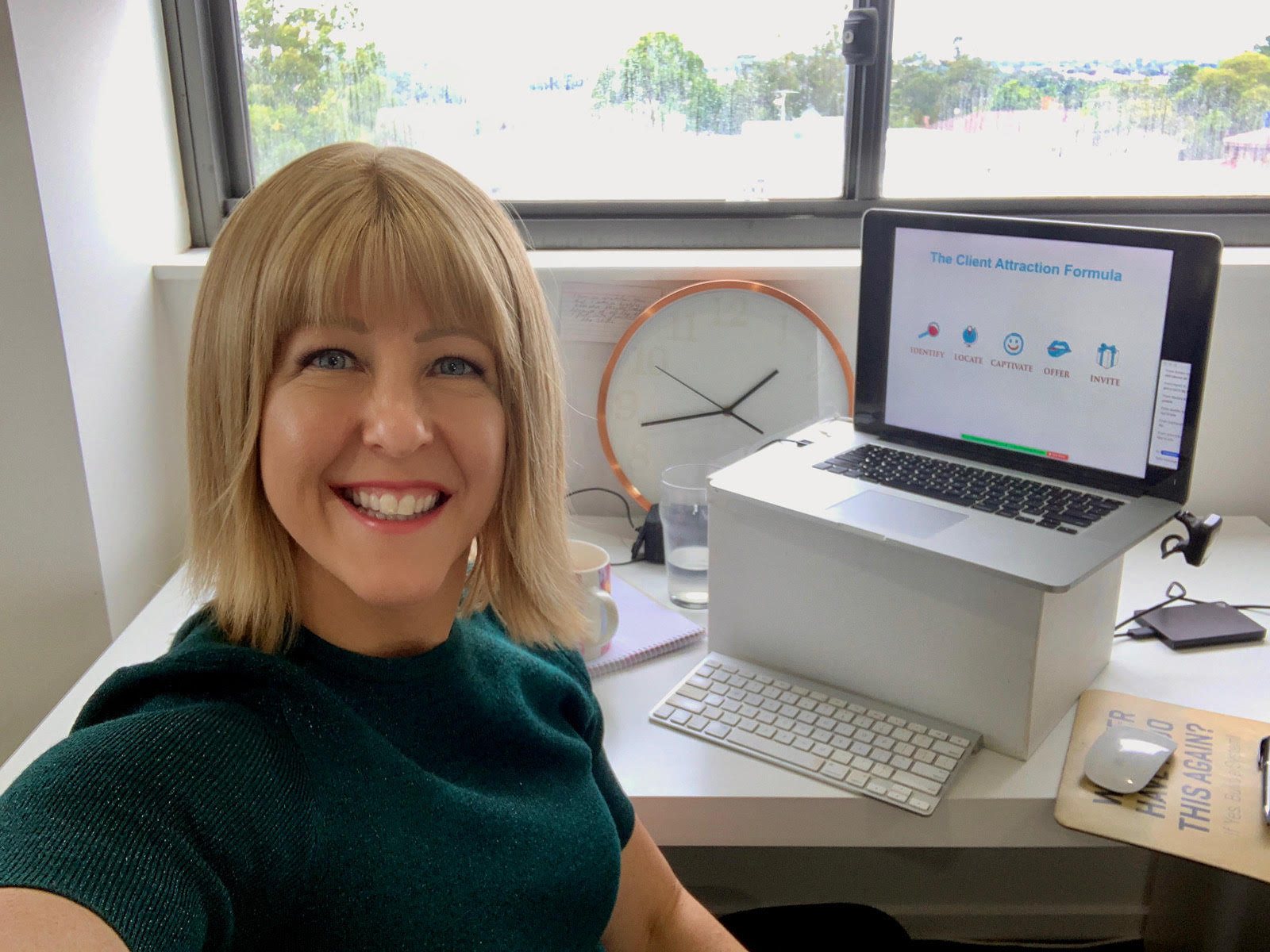 THIS WORKSHOP IS FOR YOU IF…
✔️ You're a Coach or Service-based Business Owner
✔️ You want to get paid more to help more people
✔️ You want a clear strategy to find your ideal clients that works, fast and consistently
MEET YOUR TRAINER…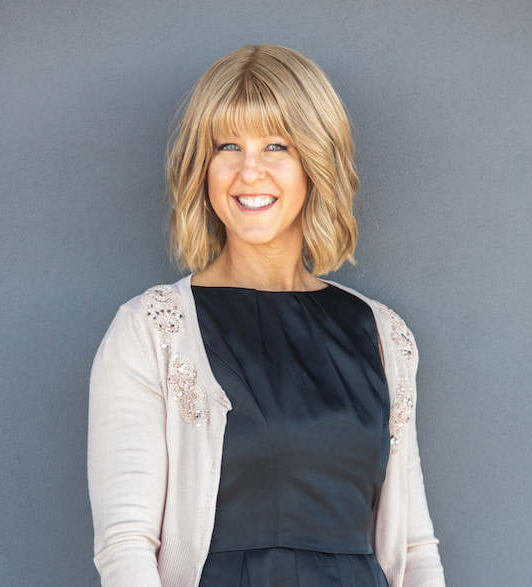 I'm Kat Millar, Owner of Amplify Your Influence. I help coaches, and passionate service-based entrepreneurs grow a profitable business doing what they love.
I've personally run over 200 live events and delivered over 4000+ 1-1 coaching sessions.
I've owned and run successful businesses since 2003 in 3 countries. I've personally generated over $1 million in sales and been trained by some of the best presentation teachers in Australia.
WHAT OTHERS ARE SAYING:
"Kat's speaking workshop was fantastic – I learned so much! She is a fab trainer, with so much passion and knowledge and she made it so much fun" – Jessica Lee, Owner: The Spark Effect
"What I loved about Kat's workshop is that it has given me an essential skill set to develop my technique & crafting knowledge" – Sami Johnson, Clinical Nutritionist
"Kat has taught me how I can share so much more effectively and learn more about myself and the message that I want to get across" – Vanessa Leaver, Director: Sydney Therapy Co.
"It was very practical and engaging, I was captivated. Great tools that I can use right now for results. Inspirational and practical – this is hard to do but Kat nailed it!!!" – Susie Smith, Social Ecologist
"It's amazing how much information Kat packed into the day! I loved everything about it and look forward to working more with Kat!" – Leanne Allen, Psychologist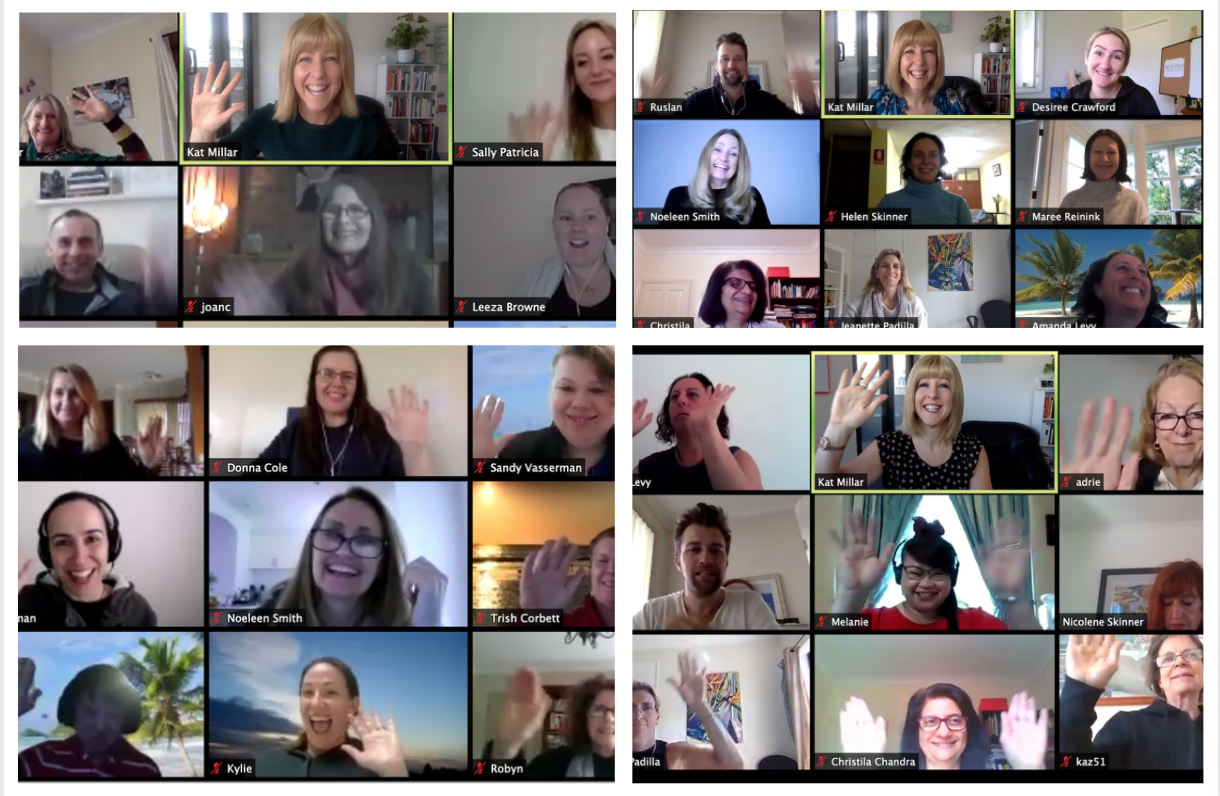 ? Grow Your Business With Online Events: 1-Day Workshop is being held on Saturday 4th July, 10am – 4pm.
Earlybird tickets available until Sunday 28th June.
(Note: Spaces are limited and allocated on a first-come, first-served basis. Book now to reserve your place)
➡ Click here for details of the 'Grow Your Business With Online Events' workshop
See you online soon!
Kat