Have Your Entire Client-Attracting Content Game Plan Set For 6 Months Within One Weekend
Is this you?
* You find it hard to constantly come up with new ideas for your online content
* You know that posting content is essential to attracting clients, but you struggle to find time to post consistently
* When you DO put out content, you still don't get the engagement or sign-ups you were hoping for
I get it. If there's one crucial skill I wish I'd learned earlier in my business, it's creating effective content.   
We're living in a world where business is highly social and people expect a lot of great value.
Yet when do we take the time to get learn how to create effective content?
This Is Why I Created The 'Create Content That Connects' Workshop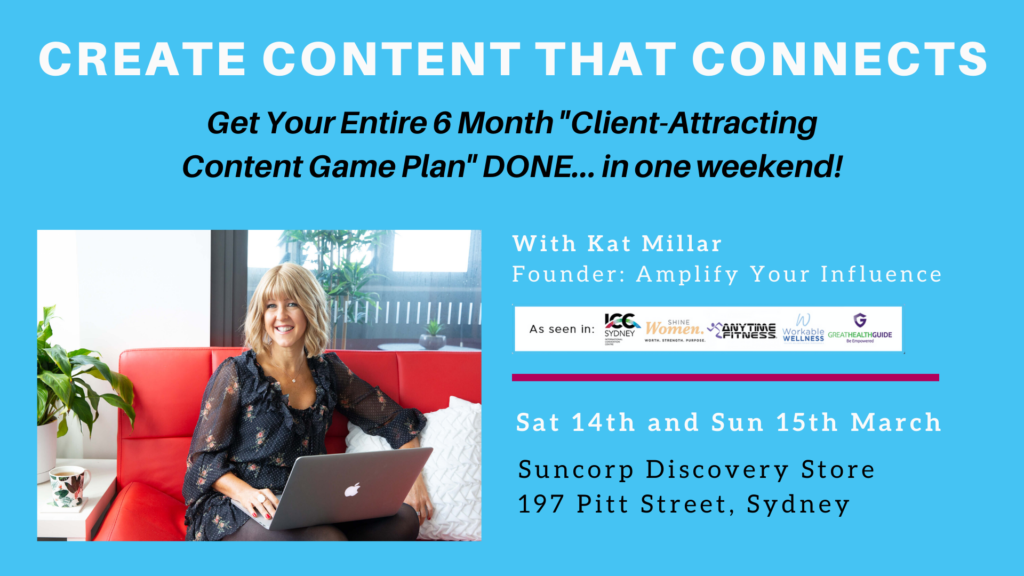 People often say to me things like "I don't feel like anyone is really reading my stuff"… or "I just don't really know what to say".
Even people who have been in business for years can get their content wrong if they're winging it, or doing it without really knowing how…
If you want to stay in business and influence more people, the skill of knowing how to create effective content is critical.