Do you ever wonder why you struggle to keep weight off permanently?
Have you tried different methods but nothing seems to work consistently? 
In Part 1 of this article 'What is the Mindset of Lasting Weight Loss?', I talked about the realities of dieting and how there are around 50 new diets published every single year.
What I've discovered through my own journey of weight loss - as well as walking out hundreds of other people's weight loss journey's with them, is that it's not another diet that we need.
I believe that our mindset (e.g. our attitude and psychology) is the most important factor when it comes to weight loss.
And it's the factor that is missing in most of the solutions out there.
Body transformation is predominately about making changes in our food and movement habits. But the vehicle to create permanent change in these two areas, is your mind.
In this article, I unpack 3 mindset success strategies for lasting weight loss:
1. FOCUS
I believe that the only thing that is preventing us from getting what we want, is our mind. And it starts with what you choose to focus on. In other words, what you think about. 
I believe that first and foremost, we need to understand the importance of focusing on what you WANT - not what you don't want.
When we think about what we don't want all the time (i.e. stress, extra weight, fat, frustration etc.) we tend to get more of it.
Focusing on what you want is like applying a different filter to your mind.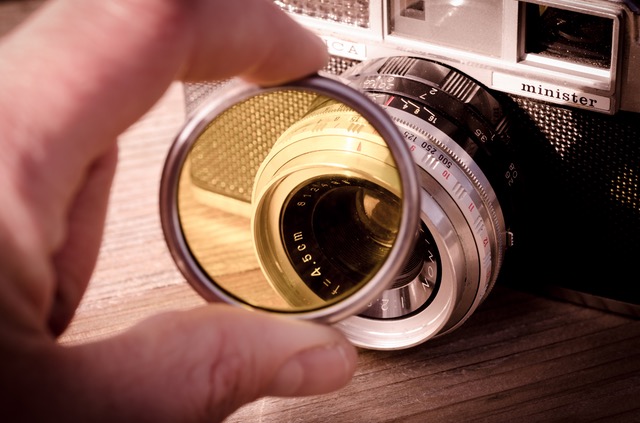 Most people can lose weight in the short-term. But to keep it off, it's important to create what's known as 'towards' motivation, rather than 'away from' motivation.
If we are just focusing on getting away from what we don't want, the more we get away from it, the less motivated we will be!
Take-Away:
Start by creating a clear vision of what you want to move towards. Make sure you include not just about how you want to look, but how you want to feel. 
Be as descriptive and sensory as possible. At the end of this goal, imagine feeling the way you want to feel in order to have a life of fulfilment and happiness.
We are driven by and make most of our decisions based on the feelings we want to achieve, yet this is an area that is often overlooked when it comes to mindset.
Next, think about it - often. 
Then continually catch yourself whenever you start focusing on what you don't want, and start focusing on what you do want. 

2. RELEASE
Whenever we set a goal that is currently outside of our comfort zone, we start to see what's in the way of us achieving it.
As you notice the things that prevent you from reaching those goal steps easily, it's time to release them.
There are habits, behaviours and emotions that are lurking underneath and can be brought to the surface to a conscious awareness, released and let go.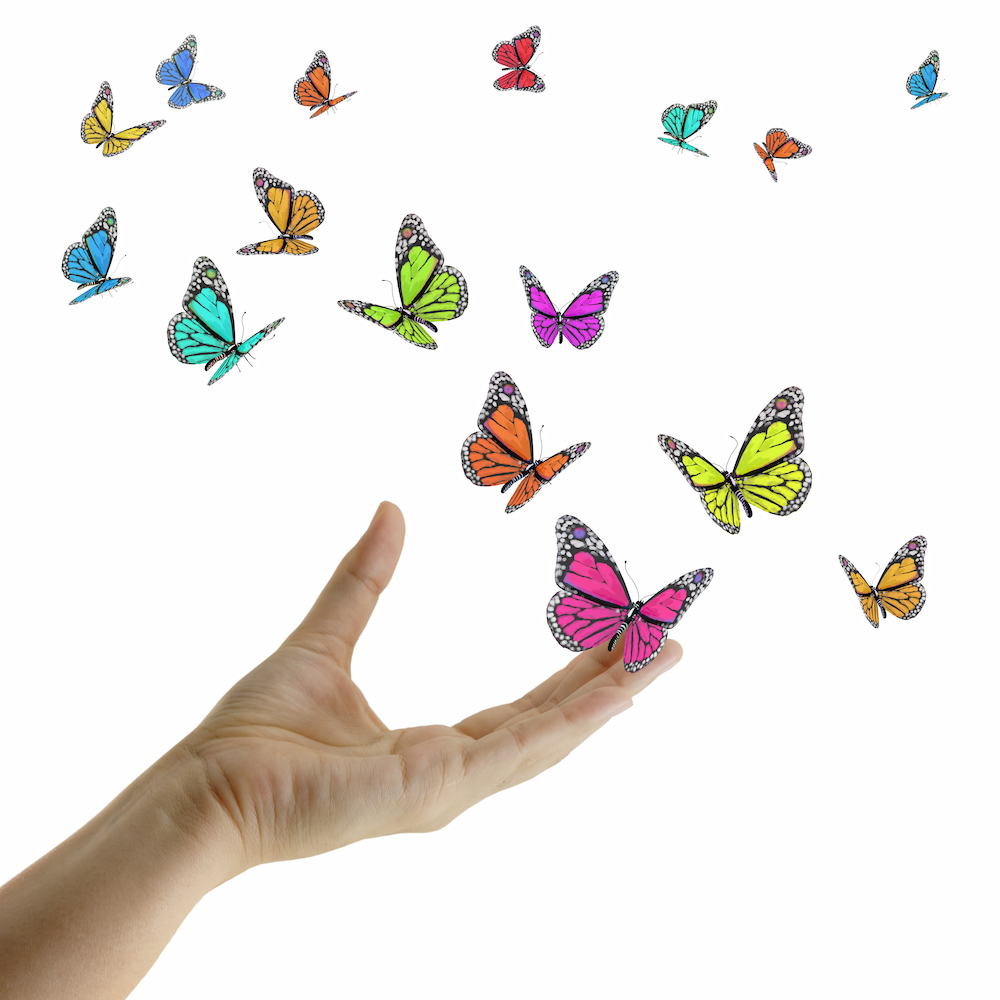 To drop weight and create a healthier happier lifestyle, we often need to unhook ourselves from the old beliefs that you have connected with food and eating.
This will enable you to eat because you need to, to fuel yourself and give you life and vitality.
Remember, if you are unhappy in your life: at work, at home or with certain relationships, no amount of weight loss is going to change that. 
Look at your current results: they're a results of your current thinking.
If you keep thinking the same thoughts, it's going to keep leading to the same results.
If you are thinking about doubt, fear, guilt, excuses or blame and continually think along those lines, you are watering those seeds in your mind. Those thoughts can choke your progress and twist themselves, like the root of a tree, into your mind as ingrained thinking if you keep repeating them. 
This is not just about wanting to give in to temptation. That's the tip of the iceberg. There's a reason you make every choice you do. If you keep focusing on the tip of the iceberg stuff, you will never get to that massive chunk of ice that's below the surface – which usually lies in our blind spots - in our unconscious mind.
The unconscious mind is so powerful, that understanding it is literally one of the most important parts of our weight loss journey. 
Each of us are the only person in control of our own mind, no one else. And each of us has the ability to stop thinking a certain way and replace it with a new thought pattern.
This is not an easy task if you keep using the same tools you've always used.
Want a new result? Employ new tools.
Take-Away:
Start questioning what is really going on underneath the surface in your mind. This requires taking time away from constant busyness. 
What other needs are you trying to meet or are being neglected?
Very often, we are trying to get satisfaction in another area of life and it outplays through neglecting ourselves in the area of our full potential in our health. 
The best way I know to release what's in the way of you and your goal, is NLP (Neuro Lingustic Programming). I have helped dozens of people to achieve their goals using NLP sessions.
If you'd like to know more about releasing what's holding you back, please email me.
3. RESILIENCE
The third weight loss mindset strategy I recommend, is resilience.
Resilience: the capacity to recover quickly from difficulties; toughness
Resilience, also described as 'grit' is now being talked about by many as the number one skill needed to achieve anything you want.
Resilience is the virtue that helps you to get better when things are hard. It's being like a rubber ducky and 'bouncing back up' when you get pushed down.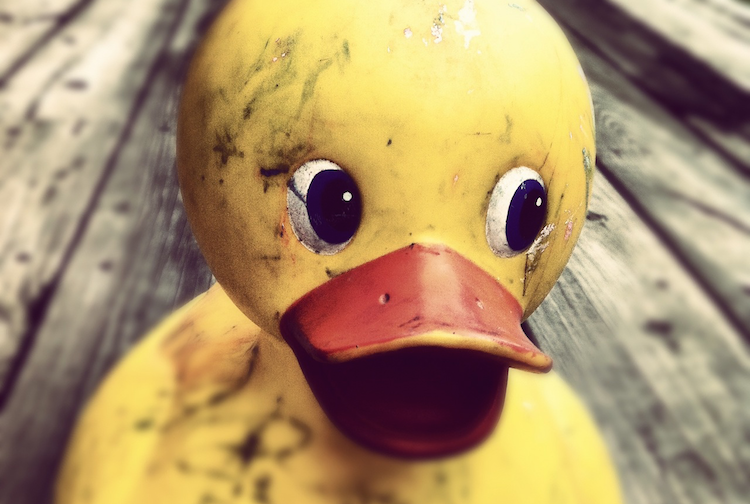 Resilience is the difference between pain that distracts you and pain that helps you grow.
The opposite of resilience is excuses.
Excuses are a protection mechanism. Anyone can make them – they are so simple to do. But later, they bite.
Take-Away:
To build more resilience, build a mental habit of segmenting in your life.
If you can't stand the thought of getting through a whole week, focus on just getting through the next day.
If you can't stand the thought of getting through a whole workout, focus on getting through the next set or the next 5 minutes.
Break your weight loss project down into small, manageable, bite-sized chunks, rather than focusing on a big mountain ahead of you. 
What decisions can you make today to do this?
So, there are three of my top weight loss mindset success strategies.
These three strategies can be applied to every other area of your life also! What will you apply today?
Want more like this?
Pop your details in below and I'll send you a small selection of my most popular articles on nutrition, fitness and mindset - with tips and tools for creating a happy mind and body.