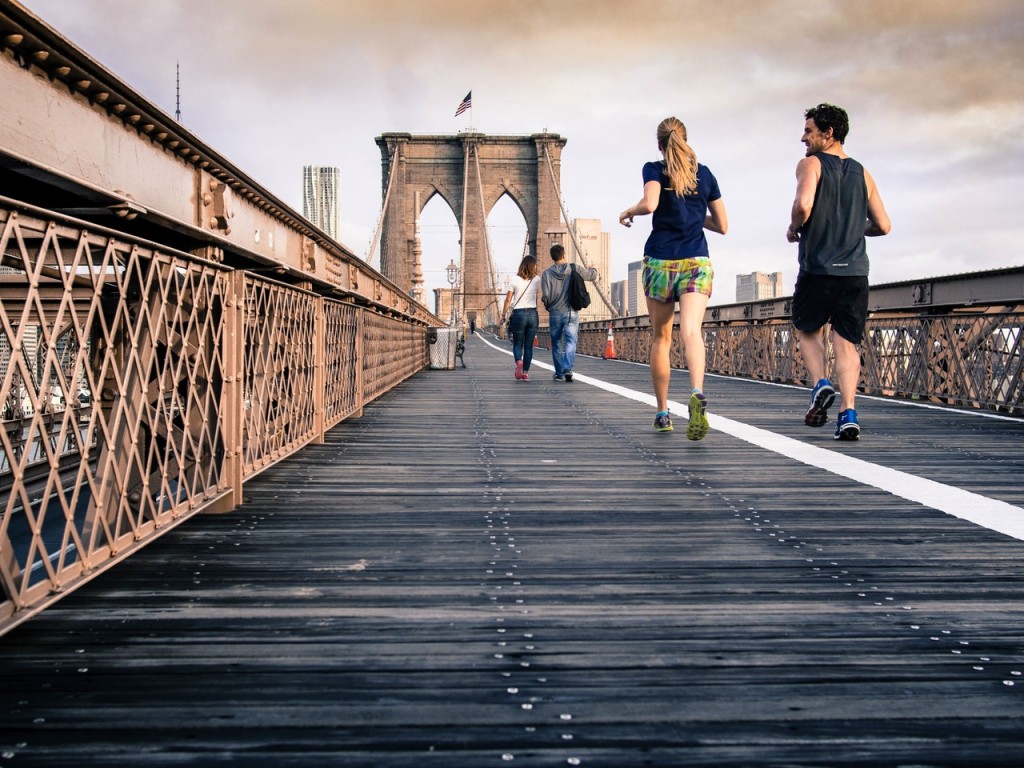 As a health and fitness professional, one of the most common problems I come across is a lack of motivation. When people seek my help with their health and fitness goals, they complete a questionnaire and one of the questions it asks is "What are you looking for in a Coach?" Around 95% of people say "Motivation".
Below, I have highlighted a few quick and easy-to-read points to help you increase your motivation.
Exercise is boring?
Make it fun!
It's amazing how many people start an exercise routine that they really don't find fun. If you're not enjoying your exercise routine, the likelihood of sticking to it is slim to nil. In order to stay motivated to exercise, it's important to do whatever you can to make your experience of exercise fun. Your brain doesn't like boring!
But how do we make it fun?
Below are some key elements to focus on:
Music – choose mellow or energetic (or silence if you prefer!)
Scenery – indoors or outdoors (whichever you enjoy the most)
Environment – Sight, sounds, smells and room temperature (some things are hard to control, but consider the things you can control)
People – encouraging, inspiring, competitive, determined etc. (the energy of others impacts your energy)
A final point about injecting fun into exercise, is that the benefits can make your overall life more fun. When I'm asked how I get motivated to go to the gym, I often reply that my life is just better with exercise. I love how it makes me feel.
I've found that once you understand the benefits of exercise and you can feel the difference in your life; it's much easier to get motivated. When you're clear on why you're doing it, you don't really think about it; you just do it. It's like brushing your teeth or cooking your food. Working out can just be a part of your daily routine.
Lack of Results?
Keep Challenging Yourself!
There's nothing quite as motivating as results. If you are not seeing or feeling any improvements then your motivation can suffer. It's important to keep challenging yourself in order to achieve results.
How do you keep challenging yourself?
Below are some quick tips:
Invest – Consider investing in a simple piece of equipment like a medicine ball or kettlebell. You can get a full workout in with just one tool. Mixing it up keeps it fresh and fun.
YouTube – To exercise without leaving the house, follow along to some new workout videos on YouTube. There are many to choose from.
Bodyweight circuit – If you don't have time to do a long workout, perform a circuit consisting of exercises like push ups, lunges, back extensions and planks.
Skipping – I recommend a quality plastic skipping rope; perfect for taking with you on holiday! Time your skip intervals and aim to improve each session.
Accountability – Enlist a friend to exercise with; company can be a very powerful motivator.
Boxing – A great stress-relief workout and lots of fun!
Decide what area you most want to see results in and focus your time and energy on improving that area. Once you can see and feel the improvements, the momentum from that success will motivate you to achieve more in other areas.
Can't be bothered?
Focus on the benefits!
There are so many benefits to exercise. If you are clear on what you want to get out of it, you'll find motivation will flow more easily.
How do you stay focussed on the benefits?
Below are some helpful hints:
Decide – Our attitude towards exercise is in our control. We can decide not to see it as a hassle or interruption.
Positivity – Focusing on all the good things about it and speaking positively
Privilege – We are privileged to be able to move our bodies and we should never take that for granted. We get to move.
Anti-stress – Exercise can make you feel less tense, less stressed and generally happier. Those of you who exercise regularly will know exactly what I'm talking about!
It's important that we make movement feel less like a chore and more like something to be grateful for. Respect and value yourself enough to honour your higher values, such as your health and wellbeing. You can find joy through simply moving your body and see it as a way to enhance your life.
Your 'quick-fire' Checklist for staying motivated:
Exercise when you have the most energy
Move every day
Commit to small amounts of time
Be flexible
Exercise to feel fresh, energised and clear-minded
Don't turn it into a big deal
Don't waste time thinking "Should I, shouldn't I?" Remember that any movement is better than nothing. So keep it fun, challenge yourself and focus on the benefits.
These changes will go a long way in helping you to stay motivated to exercise and achieve the healthy results that you want.