Exercise! What are your feelings when you think about that word?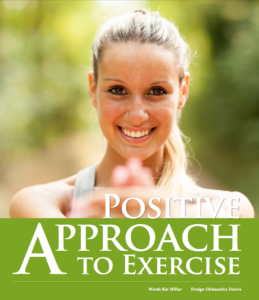 Exercise is something that evokes a mix of emotions in people.
Some people think of the buzz, the endorphins and the feeling of accomplishment that comes from it. Others think of exercise and picture a sweaty, painful mess where they would rather be doing anything but that. 
Is this you?
Whether you love or hate exercise, I think we can agree that we all need to do it.
If you don't love exercise, this article is about creating new thought habits around your association with it. Best of all, it doesn't take a lot of time or effort.
By adopting the following simple changes, you can create more positive feelings about exercise.
Here are three tips that will help you:
1. Replace disempowering language with empowering language.
Since our feelings are driven by our thoughts, what we think about exercise and what we tell ourselves is vital in creating positive feelings.
Use language to create a positive attitude to exercise
Our thoughts create language inside our mind and our language (internal and external) is so powerful when it comes to our emotions.
Using the right language helps increase our motivation to create new habits.
Replace the words HAVE, NEED & SHOULD ... 
with CHOOSE, WANT & GET.
Changing your language is like any skill – it can be learned. We can change our thought habits around our association with exercise. Best of all, it doesn't take much time or effort.
The following three words are typically associated with a feeling of obligation, pressure and demand. They are have, need and should. In other words, external motivation. This can be very disempowering.
Compare this to internal motivation where exercise can help you fulfill other values and goals – such as looking great, having more energy and being more confident.
Compare this to internal motivation where exercise can help you fulfill other values and goals – such as looking great, having more energy and being more confident.
To increase your desire to exercise, consider replacing the words:
HAVE, NEED and SHOULD
with CHOOSE, WANT and GET.
These three words are typically associated with choice, freedom, passion and gratitude.
This can give you a better feeling of control and empowerment.
Here's an example: "I have to exercise more".
Welllllll, actually you don't have to; you choose to. No one can make you. Replace this with 'I want to/choose to/get to exercise more'.
Another example is: "I should do some cardio"
You can replace this with 'I want to exercise more', even if part of you feels like you don't! You'll probably feel more empowered and excited about it.

2. Speak positive statements
As well as those three words, it helps to speak positive statements – whether out loud or to yourself. Here are some examples:
I am excited about who I'm becoming
I feel amazing when I honour my commitments to myself
My body is getting stronger and healthier every day
Pick one or more of these statements that resonate with you, or create your own. The main thing is that you find them exciting and believable. 

Keep saying empowering statements to yourself to create the desire.
Like social Psychologist, Amy Cuddy says, "Fake it until you become it".
3. Align your senses to enjoy exercise
Another powerful way to create a positive association with exercise, is to align your senses to look forward to the ritual of exercise, rather than dread it.
To do this, think of how we can better please each of our senses.
Sight:
What we look at when we exercise is important in maintaining our enjoyment. Compare staring at a wall for 45 minutes while sweating away on a cardio machine, to running in nature. Compare working out in a dingy garage, to working out in a bright room with large windows.
Touch:
Think about the feel that you like on your skin: a hot room, air conditioning, the sun, a cool breeze? What's your preference? I know we need to commit to moving despite our environment, but why not make it as pleasant for ourselves as possible?
Sound:
Do you love working out to hardcore or mellow mood music?
Do you like being around the grunts of other people or do you prefer silence?
How about motivating YouTube clips with positive encouragement?
What we listen to can make or break our fun-factor.
Smell: 
Is your environment nice-smelling? It can make a difference to your positive association. Ensure your space is clean and has fresh air. Maybe you could treat yourself to a spray of your favourite perfume every time you're about to exercise. You could use a certain scent only when you're about to train, so that merely the smell of it can make you want to get your body moving. 
Taste:
How about having your favourite healthy smoothie after your workout every time, for something to look forward to?
I hope you've enjoyed these fun ideas to create more positive associations with exercise.
Pick any that resonate with you and apply them today!
Final thoughts…
Is it time for a new training program?
Is your current one getting stale?
Would you like:
* To build muscle or tone up fast?
* A sexy, lean body with firmer arms, legs, butt and abs?
* Fully personalised, expert training programs designed specifically for you?

…if so, a Body Transformation Training Program is just what you need!
The programs are uniquely tailored and designed to suit you and your lifestyle, body type and most importantly, how you want to look and feel. 

This article was published in 'The Great Health Guide' magazine, July 2017 edition.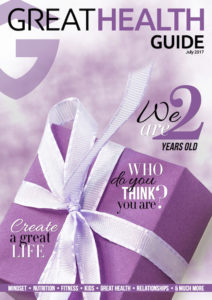 Great Health Guide™ exists to equip & propel every woman into great health & purpose by providing expert health content and inspiration. 
For more info and to grab a copy of their FREE magazine, you can 
check it out here.