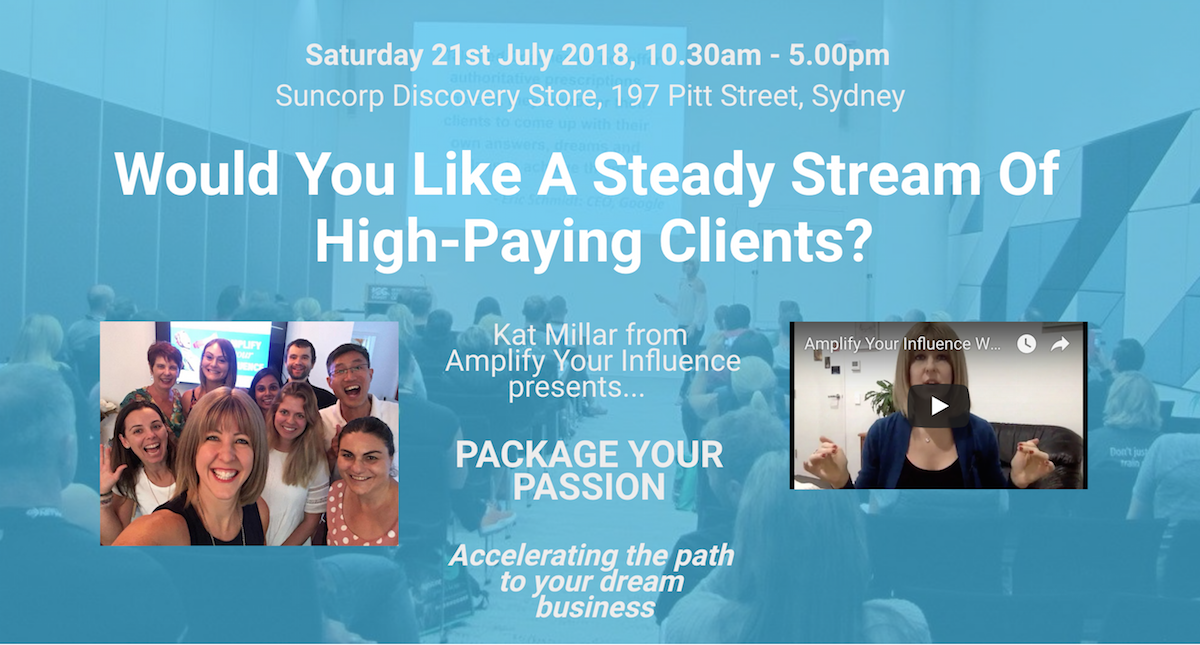 Here's What You'll Learn At This Powerful 1-Day Workshop:
Walk away with a deeper understanding of yourself and your business and how to apply that knowledge to speed up your progress, profit and productivity. Get crystal clear on the real problems that you solve and get ready for the hungry crowd ready to pay for it 

Make-Over Your Masterpiece
Learn how to transform your knowledge and expertise into organised, valuable content, packaged up and ready to go. You'll pick up tools to offer your ideal customers a clear path to overcome their barriers

Automate your Income
Discover 5 income streams that can explode your profit, and can be set up with minimal effort, without having to sell other people's products or create complex funnels 

Strategise Your Systems 
Create clear processes and systems in the back-end, so that you can effectively manage all the business that will come your way. Refine your strategies to ensure you have highly-profitable margins while providing massive value. Get ready for the next level in your business!

Master Your Mindset
Declutter your mind and reduce your stress with simple yet powerful psychology tools that are used by some of the most successful people in the world. Develop your entrepreneurial mindset and turn fear and doubt into certainty and confidence.  

People often ask me things like:  
Where do I find my ideal clients?
How do I get the confidence to charge what I'm worth?
What's the best way to start? 
How do I best promote myself effectively on social media?
These are some of the many things you learn at an Amplify Your Influence workshop.
You'll pick up tried-and-tested tools and strategies that you can apply straight away.