Do you ever wonder why there are so many diets labelled "The only diet you'll ever need"?
There are so many glossy magazines, complete with sexy photos, cute outfits and "must-dos" that continually tell us that we are only moments away from achieving our perfect body.
"Just follow this diet, do this workout and you're there"… No effort, no time - you win.
Well, if this amazing diet works so well, why are around 50 more diets published every single year, and why aren't more of us feeling like winners?
And why do over 95% of people who go on diets put all their weight back on plus more?
The truth is, the main thing diets do is sell. They sell magazines, they sell diet products and they sell those cute outfits you want to fit into when you're done.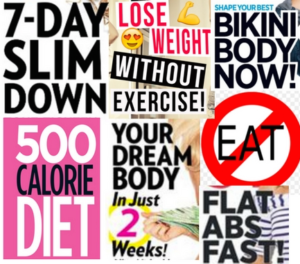 As long as people keep buying them, they'll keep putting them out there and no one really minds that our nation is getting fatter, more depressed and more obsessed with food and body image.
The cycle needs to stop somewhere. 
If a balanced diet and regular exercise are the main ingredients required for our happiest, best-looking selves, why are so many people who eat well and exercise, overweight and unhappy?
We clearly desire a change, otherwise we wouldn't spend our time and money on the magazines, the gym memberships and the superfoods. 
But it needs to go beyond band-aiding the symptoms. 
So, if lasting weight loss is not about getting on another diet, what is it about? 
I believe it firstly starts with how we think.
If you do the magic diet and you get to the magic weight, are you happy? Are you fulfilled? Are you truly satisfied?
For me, I wasn't. I got very lean. I got into size 6 clothes. And I got very tired, anti-social and generally, unhappy.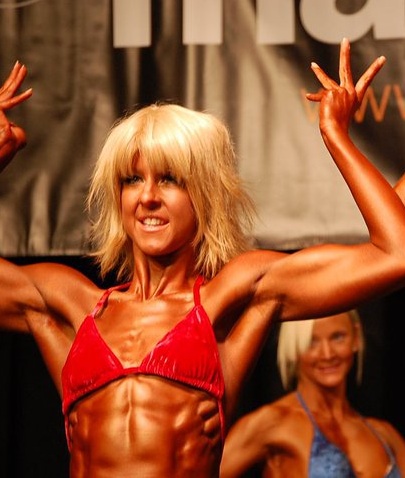 Part of me loved the discipline (I still do love discipline) and the six pack (I really did love the six pack!). I have no regrets and learned some of my greatest lessons taking myself through the extreme training and dieting journey. But the price I paid was VERY high.
My weight has varied up and down by 10kg over the years as I've competed in ten figure competitions with 'off-season bulk periods' (fun!) and both ends of the 'scale' (excuse the pun haha) have brought elements of happiness and sadness.
The worst part of losing weight was always the 'swing back' (pendulum effect) afterwards where I could finally stand the cravings and hunger no more.
I understand the struggle intimately. 
And now that I've found a happy weight and a happy balance, I know that the outside-in approach to happiness is not the approach I want to take in future.
What I've discovered through my own journey of weight loss - as well as walking out hundreds of other people's weight loss journey's with them, is that our mindset (attitude, psychology and habits) is one of the most important factors when it comes to weight loss. And it's the factor that is missing in most of the 'solutions' out there.
It isn't just about what makes you lose weight, it's about what makes you happy and fulfilled.
You might be happy to do the diet and get the feel-good factor of success momentarily, but what are the costs and how long will it last?
The Realities of Dieting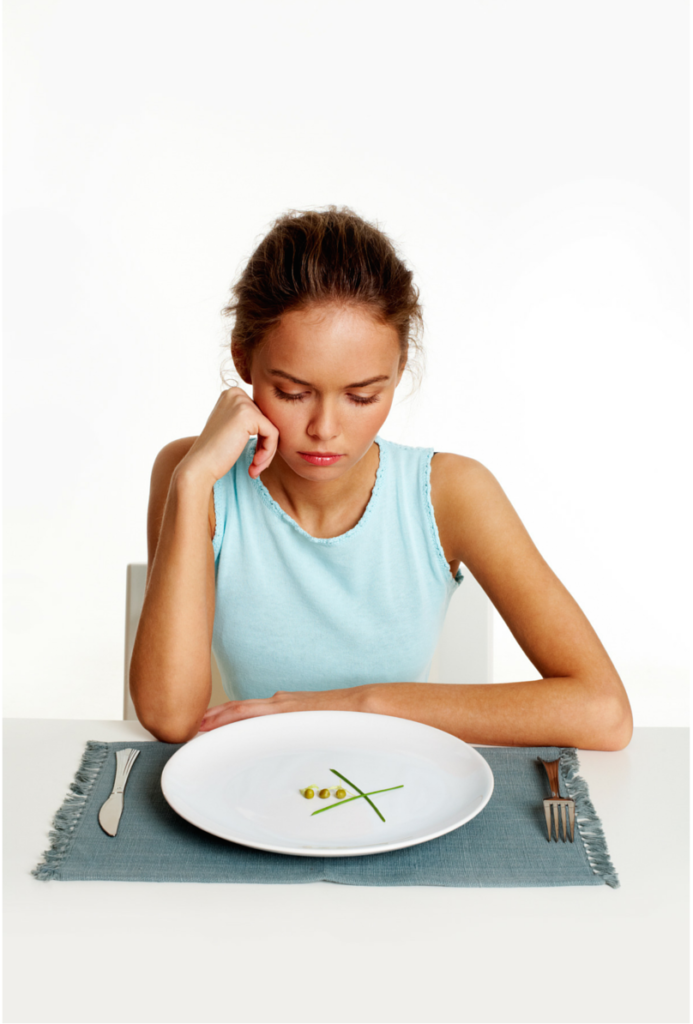 As I'm sure you know, the rules and restrictions of harsh diets are never sustainable long-term. For a short time you can put up with it, but there is no way you can withstand that kind of harsh treatment for long.
The punishments and bullying you inflict on yourself can be mentally crushing. Internally you are depriving your body of much-needed nutrients that come from eating a varied, balanced diet.
I would fight my hunger SO hard that I'm sure my poor body really just started hating me. 
Have you followed a massively restricted diet before?
If so, I'm sure you know as soon as the diet ends, the weight comes back on. Sometimes even more than you lost in the first place. This is what happens to over 95% of people.
Happy, Healthy Mind and Body
Happiness and fulfilment is what I care about. It's only from this positive mindset that you will be able to maintain a healthy lifestyle, a weight you're happy with and gain the freedom to really love being in your own skin. Permanently. Isn't that what we all actually want?
Whatever the emotion you are wanting to get away from - that sadness, that loneliness, that boredom, that frustration - it doesn't go away on it's own.
It's time to do something different. To accept the truth of what is really going on underneath the extra weight and to address that gently.
Not with harsh rules, punishments and deprivation. Guilt trips and fear are never going to get you to a positive place.
I suggest a much more rewarding, fun and lasting approach.
The Mindset of Lasting Weight Loss
The mindset of lasting weight loss starts with focusing on what you WANT - not what you don't want.
When it comes to weight loss, most people focus on what they don't want; the extra weight.
This is a huge mistake.
If we are always focusing on what we don't want, we usually get more of it. This is the law of attraction in play.
Many people doubt their own ability to succeed.
They doubt that they are going to be able to stick to something.
They doubt whether they have what it takes and whether they can handle the pain or discomfort involved in making changes.
The mindset of weight loss success starts with FOCUS: what you're thinking about. It's about creating a vision of who you want to be. 
Part of us KNOWS we are destined for more. As human beings, we are wired for improvement and change and moving forward into all we can be in every area of our live.
Sometimes this means that we need to move beyond simply KNOWING something, and into applying it to our life. Taking it on not only as a regular, habitual healthy lifestyle, but as an identity.
Lasting weight loss success requires a mindset of compassion, understanding and curiosity. 
It gets you the deep down results of freedom and flexibility you are craving, as well as the ability to reach your weight and health goals effectively, and guess what: this time, they will last.
The happiest, healthiest, fittest version of you is achievable - not instantly, but by consistency and focusing on the right things.
Stay tuned for Part 2 of this article where I unpack 3 mindset success strategies for lasting weight loss.
Want more like this?
Pop your details in below and I'll send you some of my most popular tools and resources for creating a happy mind and body.