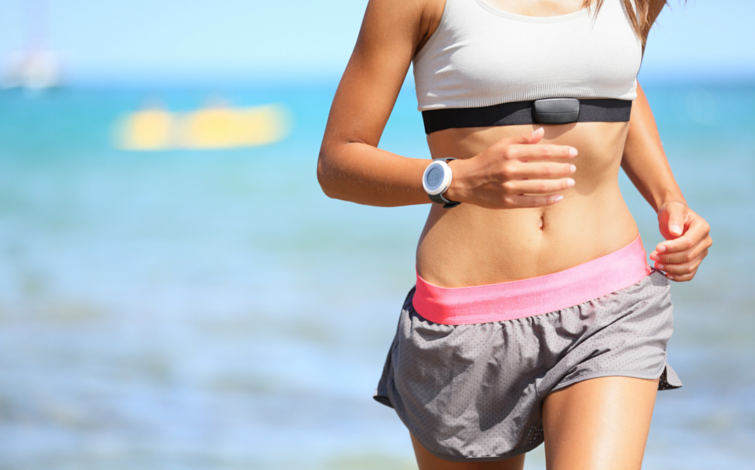 High-Intensity Interval Training (HIIT) has been popular for many years.
Fitness centres are offering a wide range of HIIT classes and HIIT fitness videos have been flooding the market.
HIIT is motivating individuals of all ages and fitness levels to engage in exercise and to promote physical fitness and conditioning.
Why is HIIT Training so Popular?  

1. It suits a wide population
HIIT training can easily be modified for people of all fitness levels and special conditions.
2. It is easily adaptable
HIIT workouts can be performed on all exercise modes including cycling, running and elliptical cross-training as well as in many group exercise classes such as Tabata and Bootcamp style classes.
3. It saves time
HIIT seems to be many people's dream because it is effective but can be done in less time than many traditional workouts. So although HIIT workouts are tough, the consolation is that they are short.
4. It burns more calories
HIIT workouts tend to burn more calories than traditional workouts, especially during the post-exercise period called the 'Excess Post-Exercise Oxygen Consumption' (EPOC). It's also known as 'after-burn' and it's the gift that keeps on giving!
5. It satisfies short attention spans
Many people nowadays seem to prefer getting their workout done quickly.We live in a fast paced world so exercise needs to be a non-time consuming option to fit around our daily lives.
For this reason, HIIT is popular as it decreases gym-time.
What are the Safety Concerns with HIIT Training?
HIIT is a beneficial method to use to enhance the effects of your exercise sessions however, it's important to note that with it comes with some safety concerns.
Before commencing HIIT exercise program, it is very important to check with your GP regarding your age, level of fitness and other health issues that you may have.
Everyone considering incorporating HIIT should be aware of the three issues, in order to avoid strain or injury. HIIT is advanced training and so it can be fierce. 
These issues are:
First: When you're doing HIIT and really pushing yourself, your joints and your posture need to be cared for as it can put excess pressure on them. It is wise to first adopt a correct posture and ability before incorporating HIIT.
Second: You should begin by building up your stamina and strength before upgrading to HIIT. If you've had a sedentary lifestyle or haven't done a lot of physical exercise recently, you definitely want to increase your aerobic fitness base before you start taking on HIIT training (anaerobic training).
Third: You also need to make sure you have good body awareness before trying new or complex moves or doing some advanced techniques, such as plyometrics (which are exercises where muscles exert maximum force in a very short period). Ensure not to push yourself too hard; listen to your body.
When adapting your work-out and developing a HIIT program, I recommend you consider the following 6 areas:
1. Mode – Decide the way in which you will exercise, which depends on the equipment and/or environment that is available to you.
2. Duration – Decide how long you want to train for in each session.
3. Intensity – Decide the intensity by setting up your sessions with a variety of heart rate ranges: your minimum and your maximum which you can track using a heart rate monitor.
4. Frequency – HIIT is very intense and so I would not recommend you do it every day as it needs a longer recovery time. Therefore, I suggest doing HIIT 2-3 times per week so that you can keep up your recovery sessions and weight sessions on the other days.
5. Work:rest ratios – Decide your work to rest ratio. This is written as work:rest. This could be 1:2 (e.g. 30 seconds work, 60 seconds rest), 2:1 (e.g. 20 seconds work, 10 seconds rest) and countless other options. You can be as creative as you like. Have fun with it!
6. Variety – Take a blank piece of paper and draw some shapes; each one representing a varied approach, for example: Ladders, Pyramids, Zig-zags, Triangles, Circles or Squares. Then fill them in with different exercise ideas.
You can also write all different styles of basic movement patterns to make sure you're not stagnant in your exercises.The sky is the limit and you can be as creative as you like to keep your body and brain engaged and interested.
As you can see, HIIT is a very effective and creative way of training.
HIIT however is not the 'be-all and end-all'. It should not necessarily be a replacement for your fundamental training, but could be a great addition to your foundational training plan.
So now you have a mash-up of all sorts of cool stuff to try to really challenge your body towards a great result.
Write a few ideas down that you'd like to start with and go for it!
This article was published in Great Health Guide – June 2016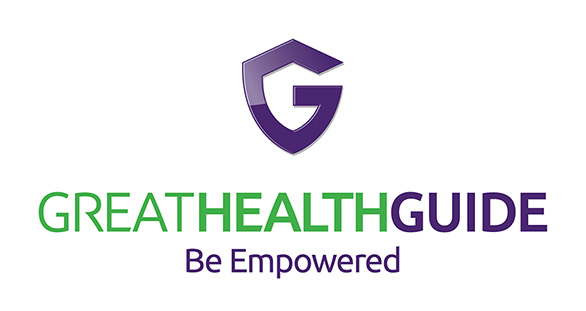 Great Health Guide™ exists to equip & propel every woman into great health & purpose by providing expert health content and inspiration. For more info and to grab a copy of their free magazine, visit their website here
Do you have any questions about health, fitness, mindset, nutrition or simply how to make your life more awesome?
Email me to ask me anything: info@katmillar.com
If you'd like to know more about how to achieve your health and fitness goals, please visit my services page here.
I also offer a 15 minute mini-session to help you strategise your action plan to take you closer to your health and body goals.
I'd love to connect!
To your Health and Happiness,
Kat