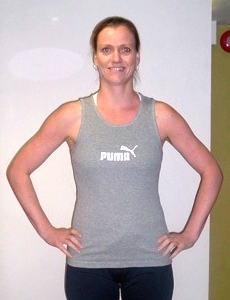 "Kat has changed my life. She's given me the tools to make and stick to positive changes and the motivation and determination to want to do it. She provides invaluable advice which I will be applying for the rest of my life. She "walks the walk" and most of all never gives up on me! She's had a huge impact and I want others to feel the same way I do: healthy, strong, energetic! Kat goes above and beyond and really takes an interest in you as an individual, and tailors advice to suit you. She's ever willing to provide info and encouragement"
- Suzy Taljard
Senior Software Developer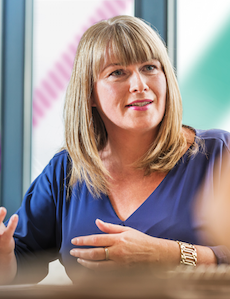 "Being a bit on the overweight side and not very fit, I had no idea how I was going to get fit enough and strong enough to ever complete a 100km trail event.  I signed up to Kat's training which was invaluable, not only in strengthening my body but also my mind! It's amazing what Kat's inspiring thoughts and wisdom can do to help you up a tough hill!  My whole body shape changed and I lost cms and weight and completed the 100km walk!
- Shelley Jenkins
Centre Manager Lynn Mall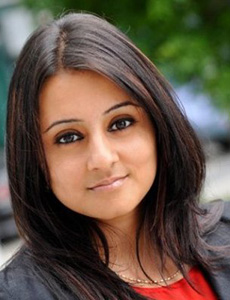 "Kat is so easy to work with and I felt comfortable the moment I had my first meeting with her. She really understood the areas I needed to work on and provided very helpful tips & guidance along the way.  I was facing the challenge of not being able to prepare healthy meals on the run - her recipes are amazing and have been a real lifesaver!"
– Suman Joshi
Accounts Operations Manager HP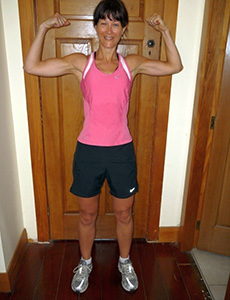 "I was extremely unhappy with the way I looked. So when Kat told me that I would see a difference from this program, I was extremely skeptical. Why should this time be any different when I'd been going years without anything changing? But with Kat's expertise and guidance, I lost 12kg, 12% body fat, and dropped from size 12 to size 8. Never would I have believed this was possible! I discovered a new way of life – believing in myself and having a positive outlook. I have new-found confidence and can now wear a bikini. I am so lucky to have met Kat ."
- Maree Reinink
Omnicom Media Group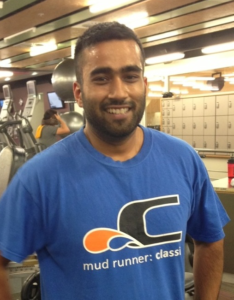 "Kat is a motivator like no other. Kat WILL get the best out of you. You WILL reach your goals. I was fortunate enough to meet Kat and she rejuvenated my love for the gym. I've had many personal trainers in the past, and Kat certainly ranks amongst the best. Our workouts were focused, achievable and enjoyable. I found myself pushing weights heavier than ever before and doing exercises that I had never dreamt of being able to do. Our workouts were varied and tailored to me. No one session was the same. When I left Australia, I was the strongest, fittest, healthiest I had ever been."
- Dr Wassim Shamsuddin
Consulting Anaesthetist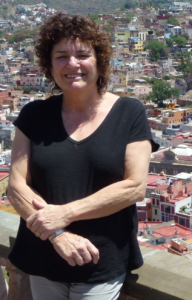 "Since I've known Kat she has been totally supportive of me and has really helped motivate me to achieve my health and fitness goals. I would recommend her to anyone who is serious about getting fit and losing weight."

- Carol Wilson
Management Consultant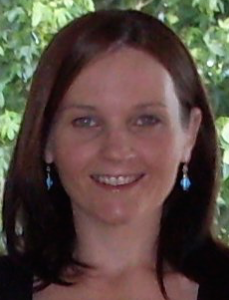 "The advantages of seeing Kat over the other options I have tried are that not only do you get nutritional advice, you get education on exercise and methods for marinating your results, also the regular catch ups to look at what improvements can be made are invaluable"
- Janine Wilson
Forensic Administrator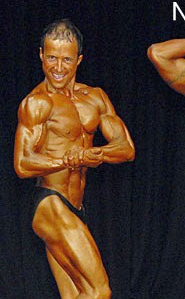 "Kat's approach is professional and thorough and her insight to additional knowledge such as nutrition is valuable and without question, precise. Her motivation and drive is infectious to me and no doubt her other clients. With her on-going help and support, I competed and placed 2nd in the novice athletic class in a bodybuilding competition last year, something I had never dreamed of doing."
- Russell Ferguson
Army Recruiter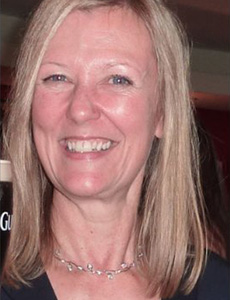 "Kat, thank you SO much for all your support and motivation. I'm so pleased with what I've managed to achieve and I wouldn't have that feeling or achieved nearly so much without all of your help and encouragement, so HUGE thanks to you!"
- Tracey Wood
Group Chief Technology Officer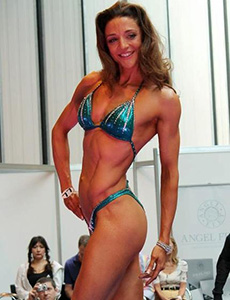 "I contacted Kat as I know she has competed in a lot of competitions and i needed her advice, support and guidance in regards to my eating and preparation. Over the 9 weeks prior to my comp, Kat was always there answering my emails and giving me so much support I felt like she was there with me. I am proud to say that in 9 weeks i dropped 9.5kg, 7.5cm off my hips, 5cm off my waist and my body fat in went from 118mm to 66mm."
- Lisa-Maree Cunningham
Personal Trainer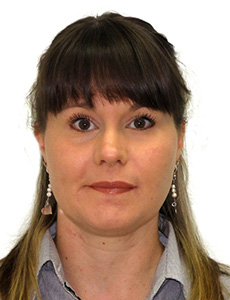 "Kat can help you with your lifestyle & eating habits and solve the challenges of adapting to change, to benefit a healthier version of you. Kat has empowered me to change my lifestyle perspective, small things one at a time, with her fascinating insight, own professional experience & wealth of knowledge."
– Robyn Higley 
Sports Therapist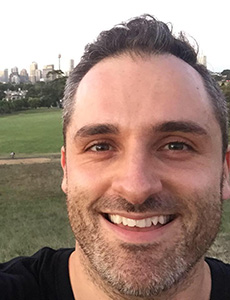 "The time I have been working with Kat has been truly transformational.  She not only genuinely cares about your results and motivates you to get there, she brings a wealth of skills and experience across fitness, diet and mindset. These combine to truly give you the full package of tools to be the best 'you' you can be! Her passion for her work is infectious and brought me to places in my health and wellness journey that I never felt possible.  So, thank you Kat, you rock!"

- Rhys Badkin
Sales Strategy and Planning Analyst, Groupon ANZ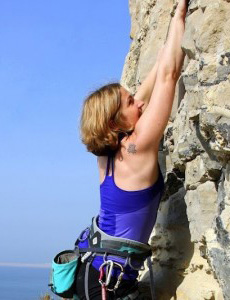 "Kat is not only a very motivational trainer but also a great life coach with a vast knowledge of nutrition. Her training made a huge difference not only in my tennis game but also in my overall health. It has given me a solid foundation on which I have been able to rely over the last few years. Kat has a very unique approach that resonated with me and gave me much more than just the originally sought after weight-loss objective. I highly recommend her services as she will make a positive difference in your life."
- Vera Cady
FTSE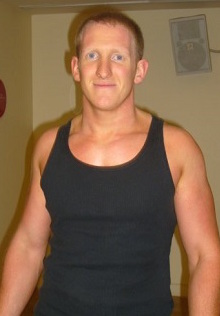 "Kat is one of the most professional and passionate people I have had the pleasure to work alongside with. It would take far too long to list all of her attributes. What I found most valuable was her dedication to researching and understanding people in order to help them best."
- Neil Laybourn
LivelyDayz Fitness Company Director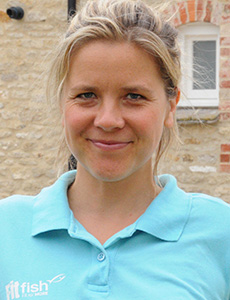 "Kat is amazingly passionate and dedicated to her role in fitness and nutrition and supporting others to transform their lives. She always prepares to a high standard and delivers amazing sessions and workshops which always get brilliant feedback. She relates well to everyone, is very encouraging and deals with a wide range of clients in a very professional yet down to earth manner."
- Gaynor Burton
Director of Fitfish fitness retreats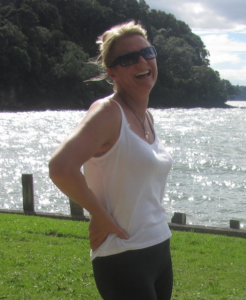 "Kat is inspiring and motivating. My time with Kat each week is always hard work, fun and full of new challenges. I am reaching my goals and feeling really energised in the days that follow! Kat is also really helpful with nutrition and diet tips."
- Vanessa Kettlewell
Bloomsberry & Co.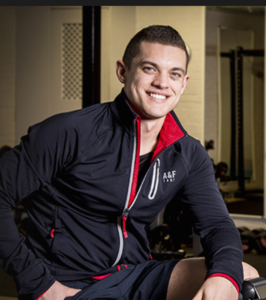 "Kat is a model professional. She is a great motivator, is extremely positive and well organised but most importantly, Kat has a genuine passion for what she does. I'm privileged to co-host the podcast 'The Transformation Code' with her, which helps people with mindset, exercise, lifestyle, overcoming challenges and nutrition"
– Tommy Gentleman
Gym Owner, Reasons Fitness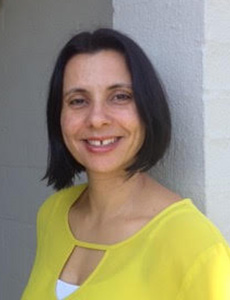 "When you begin on a transformation journey, you can feel uncertain and isolated about what's involved to get there. The most important aspect of working with Kat Millar is that she is there every step of the way with you; any question, concern or whether you just need a pep up, her dedication and commitment to her clients is very clear, she's there by your side every step of the way! Not only does that give you reassurance, she provides you with the tools to succeed! Her experience and warmth are a great combination!"
- Lissette Alpuin
Naturopath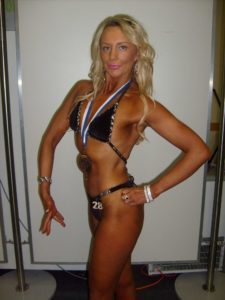 "Kat has been an inspiration to me and to my training and helped me through different journeys and paths to complete my goals.  I see her training a lot and she has to work as hard as anyone else to keep trim, which is good to see. Having someone to encourage you in your journey, to change your life and become stronger both in your body and mind equips you to keep the results with you forever. It's so good to have someone share the excitement with you help you through the hard days and set you new goals."
- Kirsty McKelvie
Manager Boulevard Hotel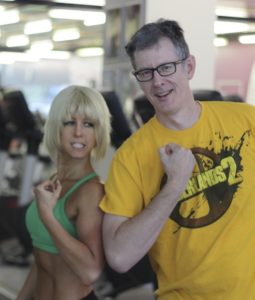 "I've been workning with Kat for over 3 years. Kat plays a pivotal role in improving my fitness levels and maintaining my overall health & wellbeing. It's reassuring, with a few decades without exercise, that Kat is monitoring my progress and tweaking our sessions to overcome weaknesses. I'm always amazed with the variety of routines that Kat concocts. I don't know how Kat does this, but it's great to work with someone who always exudes positive, encouraging vibes."
- John Cornes
SAP Basis Specialist, Nestle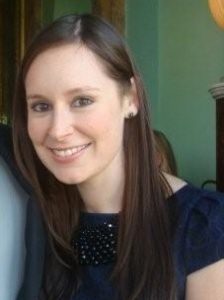 "I had the very good fortune to meet Kat in London. She was extremely friendly, genuinely interested and made me feel at ease immediately. I mentioned my chance meeting with Kat to my husband and coincidentally, it turned out that he knew of her and her excellent reputation. He had seen the amazing results, as he was already at the same gym."
- Michelle Bergin
Senior Manager PwC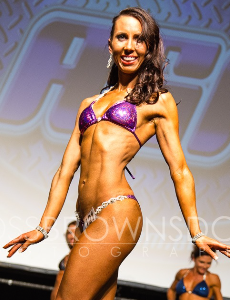 "What amazing progress I've made under Kat's guidance. I was looking for motivation to do a fitness comp, and I found it! Kat is extremely encouraging, and I'm thrilled with the results. I'm fitter, leaner, stronger & feel fantastic. I previously had tummy issues and headaches; I have not had one issue since I started Kat's plan! I've not felt deprived at all using the recipes, tips & tricks that come through weekly. Kat is always giving ideas for variety. I never knew what delicious, healthy things I could make! Kat also provides the mental guidance I need."
– Morgan Prince
Consultant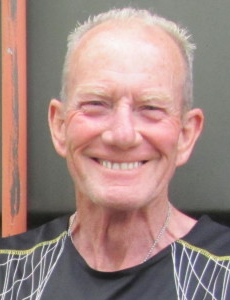 "I have been a client of Kat's non-stop since 2005. She has a passionate dedication to my results and we have weekly coaching sessions on Skype to keep me motivated and inspired to achieve my goals. When I met Kat, I was a heavy smoker and had recently had a heart attack. She helped me turn my life around, even to the point of competing in not only 1, but 5 bodybuilding competitions and now I'm a Personal Trainer myself. She's a constant source of encouragement. I know for a fact I wouldn't be where I am today without her help."
- Richard Kalka
Aviation security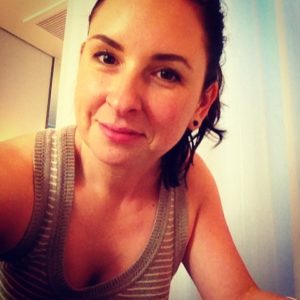 "Kat has been one of the best things that happened to me last year – what started with a "let's see what this is about" resulted in a healthier, fitter and happier me. Training with her was never boring and always challenging in the best possible ways. She is a fantastic Personal Trainer and Nutrition Coach with a lot of experience and great advice. Thanks for everything!"
- Nancy Moebes
Thomas Reuters
"My experience being coached by Kat was truly the best I've ever come across.  I always left feeling like areas of my life were unblocked, and like I could take on whatever was in front of me with new confidence.  I believe she has the ability to help you see what is hindering you, the things that lie beneath that you can't quite uncover yourself.  I would highly recommend Kat's coaching services to anyone looking to bring about positive change in their life!"
- Maddie Stoddard
Writer and Adventurer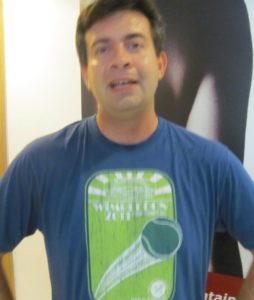 "I have never felt better on the tennis court (and post match) as I have now that I'm training with Kat! It is fun and hard work, but is definitely worth it. My performance, speed, strength and resilience to long efforts has all improved so much!"
- Luigi Napolano
Director Project & Industry Specialised Lending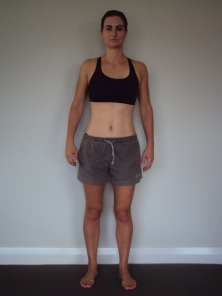 "Kat is total motivation for me. She really 'walks the talk'. She is so inspiring and she always has new things to try. Kat brought my fitness up to a high level and with her group training sessions helped me maintain this. I really enjoy the variety and flexibility that she is able to offer... from intense one on ones, boxing, group training, inspiring seminars and awesome challenges. Kat will ALWAYS be on your side cheering you on" 

- Amanda Dorreen
Hort Research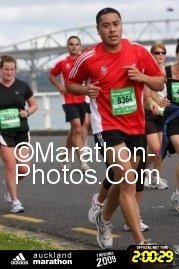 "Training with Kat I lost 21kg and over 13% in body fat and a total of 30cm from the chest, waist and hips… Thanks to my new eating habits and exercise regime, there's no more going back to how I used to be. I feel good about myself again."
- Nga Beavin
CEO at DB Barkers
"I did a before & after photo of myself and compared them side by side. I was so shocked… My confidence improved and I went from baggy track pants to bike pants"
- Vicky Smith
"I just wanted to say thank you for the training program. I am really enjoying it and feeling so much stronger… I can feel muscles in my arms now!"
- Ally McKenzie
Engineer, GHD

"I want to thank you for everything you have done for me over the last 6 months.  I feel so much more in control of my life and you have given me the tools and support to finally get to where I want to be. I am "in the zone" at the gym and consequently feeling fitter and more toned by the day… Although I initially came to you for help with nutrition, you have helped me in ways that I haven't really had before (and I've had a lot of counselling and read countless self-help books). The questioning to get to the real issues and the suggestions on how to practically take action have made a huge difference to me and made me see things differently and make it easier for me to take action.  You are great at this Kat!  I honestly don't think I would be where I am mentally today if I hadn't taken the opportunity to work with you for 6 months.  I still have a long way to go, but I know that by breaking it down into baby steps I am going to get there."
- Catherine
Marketing Manager
"Kat keeps you going no matter what. Kat will listen to your likes and dislikes and help you get towards your goals. What I also enjoy about Kat is her emails and friendly updates."
- Kim Batten
Sales rep, Crombie and Price
"Training with Kat is fun and exciting. It is never boring or staid. She is a great motivator and highly experienced with the variety of workout programs."
- Salma Shamsuddin
Manager 'Stella McCartney'
"Kat practices what she preaches. She is one of the most dynamic and motivated entrepreneurs I've met. Whether she is personal training or doing business she will rock it and get results! On top of that, she is full of integrity, which says more than anything else. Anyone who has the chance to work with Kat is in for a treat!"
- Justin Hayslett
Realtor at Keller Williams
"Kat changed my body!"
- Demetre Constantopoulos
Strategic Analyst, Client Intelligence, Thomson Reuters
"I can highly recommend Kat. I trained with her for just over a year while she was in the UK. I really liked the wide variations in her training style which meant that sessions were never boring or repetitive. It was also evident that a lot of thought and preparation went into her work and she had adapted sessions to meet my aims and goals. I also liked her holistic approach encompassing nutritional advice, advice on setting and achieving goals etc. I would definitely hire Kat again if she came back to London"
- Sarbjeet Kaur Sidhu
IT Information Analyst
"Kat is not only a great professional and truly an expert, but a very inspirational and energetic person. If you want to achieve your fitness and wellness goals, she is the perfect guide through your journey to a fitter, healthier and happier you."
- Mara Lature
Online Marketing Executive
"I use to hate the gym but Kat made it fun (well as fun as working out can be). She is fantastic and really knows how to get you motivated to work that extra bit harder to get the results you are looking for. My waist line and I are sorry she left London!"
- Mahvish Ayoob
Nomura
"Kat began a work in me during her time in London that now forms my passion for all things health and fitness. She inspired me to see the bigger picture when it comes to my health and well being and has formed a solid lasting foundation on how and what it means to look after my body. Highly recommend working with her."
- Sarah McPherson
Architect at ECE Architecture
"After 3 previous personal trainers, I found the best. Excellent professionalism with excellent knowledge on all aspects of health and exercise coupled with great communication skills. Kat Millar puts the 'personal' in 'Personal training'. She cares about what she is saying, keeps me highly motivated, and makes going to the gym enjoyable and not a chore. I am seeing the best results I have ever achieved since starting at the gym, and I was going a long time before training with Kat! It is not only the actual exercise sessions included with the training sessions, Kat provides full written programmes, nutritional information and regular motivational emails. I would have no problems recommending Kat to family, friends and colleagues – the results will speak for themselves. Kat Millar 10/10."
- Thomas Davis
Nomura
"Kat I learned such a lot from you re. exercising and food. You should be a personal trainer to the stars! I have never met such a hard worker as you, you are truly amazing and such an inspiration to us all. We are so lucky to have met you."
- Alana Wilkins
Nomura
"Hiring Kat was definitely money well spent. Her knowledge is inspiring and she goes the extra mile to help you achieve your goals by constantly thinking outside of the box. I would be more than happy to recommend her to anyone."
- Nick Pirallis
Business Development Consultant
"Kat works with you, has the patience of a saint and realises sometimes the body needs a different type of workout depending on how you're feeling. Working with the body in this way gets results unlike some P.Ts who will have you pushed way too far causing inflammation and fatigue, Kat will push but understands where the limit is, this way you're knackered but have enough recovery time to feel refreshed and ready for the next session."
- Wendy Robertson
CFO/COO at Interbrand
"I find using Kat as my personal trainer very enjoyable and productive. I have been very pleased with the results. Kat helps me work on all the areas of my body that are important to me. She is a great motivator and makes the sessions enjoyable by introducing new exercises so they do not become monotonous and also provides advice on diet and nutrition so you can maximize your workout sessions."
- Julieta Susara
Vice President at Nomura
"Kat is very easy to talk to, is totally reliable, extremely knowledgable and committed. I know that I am going to succeed with Kats help and understanding and being there every step of the way for me, never giving up even when I have given up. Kats plans are real, its not a fad diet that wont last. its a lifestyle change that is fun with great results and never being hungry."
- Shelley Clark
Pilates Instructor
"Kat is a motivating and informed personal trainer, I can't recommend her enough. She is definitely the right person to choose when you want results."
- Claire Hammon
Designer & Director at Meadowlark Jewellery
"As someone in the fitness industry myself, I have found (and am still finding!) Kat's experience as a successful personal trainer and business owner to be inspirational. Her advice has been extremely helpful and motivating, and I wouldn't hesitate to recommend her as a personal trainer and mentor."
- Ange Norton
Director at NZ Real Health
"I trained with Kat for over a year and the results that I achieved were incredible!  My main goal was to gain weight and increase my body definition. By working with Kat I gained so much muscle, I started off at 57kg and got up to 71kg. My strength also increased significantly. I've never had a body like this in my life! I recommend Kat if you want to get results fast and in a professional manner."
- Shahab Vojdani
Pilot
"Kat is an expert in what she does, she is committed and focused on working with you to reach your goal. I felt very driven and inspired by Kat and would highly recommend her!"
- Charmain Ghio-Wilkinson
Licensed Apartment Broker at City Sales Apartment Realtors MREINZ
"Thank you for your kindness and inspirational, motivational exercise and nutrition tips. I'm going to make that plan and put it into action."
- Amy Jeffery
Fit-fish fitness retreat weekend
"Totally inspirational. Can't wait to see where you end up."
- Tonia Elliot
Fit-fish fitness retreat weekend
"Kat has been a personal trainer to my wife (& has slipped in some extra nutritional guidance for her husband too!). We are both seniors & Kat has been a particularly careful & professional trainer who has assisted my wife in developing an excellent & suitable routine which has contributed to her good health. Kat has also become our friend."
- Rex Smith
Properties Online
"Kat is a fantastic person to work with. I got the results that I was after and took my fitness and strength to the next level."
- Richard Wilson
Fund Manager Polar Capital
"I really look forward to my time with Kat.  I know that I am going to get an uninterrupted hour to focus on where I'm at and what I need to focus on for the next week. We set achievable goals and brainstorm solutions to problems."
- Anjie Connor
Teacher, Green Bay College
"The natural talent that Kat possesses could not be readily or practicably trained into another person. To reach this level, one has to have a considerable amount of skill. Kat is committed to her clients by means of excellent client care, she leads by example and has inspired many."
- Sean Palmer
Les Mills PT Manager
"Great motivator for fast results!"
- Marilyn Dunk
Head of Online Department at Reed & Mackay
"I trained with Kat for two years. I lost 20kg in the first year and have maintained that loss. The real point of difference with Kat is that she has the knowledge and experience to sort your body and mind out through exercise AND nutrition.  I now have the knowledge to make considered decisions around food. When I look back it wasn't hard at all. My weekly sessions with Kat would put me back on track if I strayed (and I did!). There were no recriminations but a conversation on why. That was enough for me to get back into it. I have been overwhelmed by people at work who have been inspired by my journey. I never thought that would happen! Oh and I can now carry my gas bottle wherever I want to! Kat changed my life! I will be forever grateful."
- Rae Moore
Manager, NZ Post
"Awesome, dedicated, inspirational lovely lady, you will not be sorry to follow Kat. SHE GETS RESULTS FAST!"
- Gene Dove
Personal Assistant
"Kat's skills and professionalism are great! She knows her job very well and every time I trained with her, I went back more motivated and wanting more! Her focus & energy is unbelievable! Kat should be your first choice all the way!!"
- Nageen Ahmed
Independent Professional Training and Coaching Professional
 
Is it your turn to achieve results?
Click below to find out more about my body transformation program: