Have you seen those ads talking about the foods you should NEVER eat if you want to lose weight?
Well, this is not one of those blog posts.
I personally don't like telling people that they should never eat something. But I do like offering some things to consider when it comes to eating certain types of food. 
I'm a bit of a rule-breaker.
I don't like feeling boxed or restricted by external forces.
But I do LOVE setting my own rules: rules that serve me and get me to my bigger goals.
And I like to consume education in order to make informed decisions about the rules I want to play by.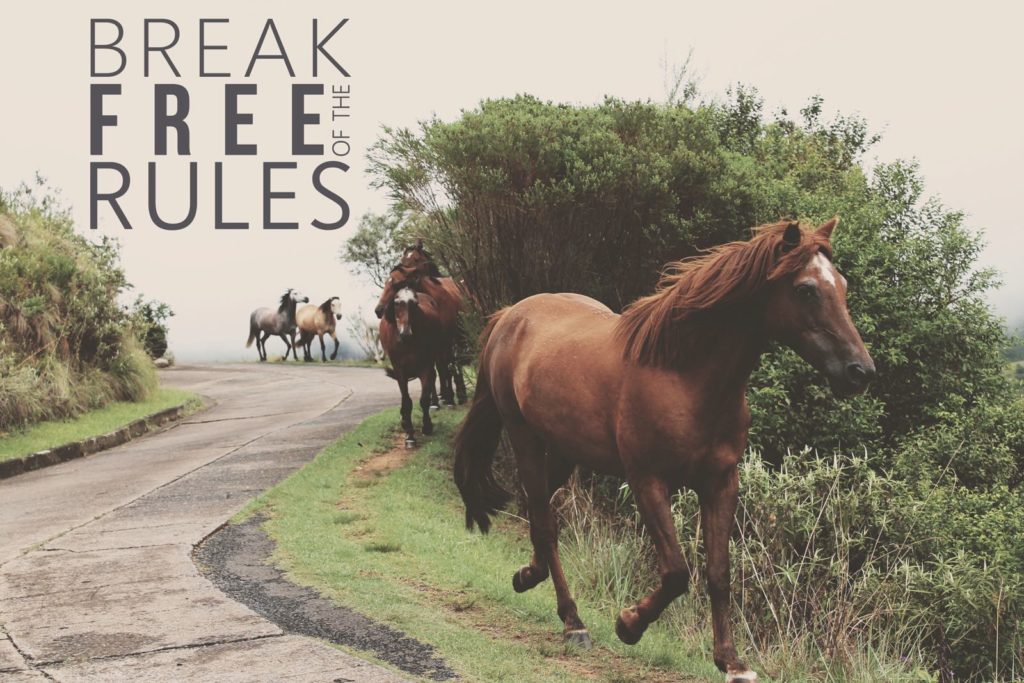 So this article is not about rules, but offers some foods to be aware of and even consider avoiding, in order to maximise your optimal nutritional intake.
These are NOT specific foods I'm suggesting to avoid (I think you know those) but are more general anti-health (physical, mental and emotional health) ways of eating that could potentially halt your results and lead to unhappiness.
#1 - Foods that you don't enjoy
I know this sounds obvious, but I still meet so many people who force themselves to eat things they don't like, in the name of 'hardening up'. 
In order to keep a happy, healthy lifestyle long-term, this approach doesn't work. It's much more sustainable to eat foods that you like. There are plenty of healthy foods that you can enjoy.
Nothing will send you towards junk food faster than depriving yourself of the enjoyment that we're meant to get from food. 
Enjoyment is different to indulging in food to escape or over-eating to avoid feeling. Very different. 
In order to eat food that you enjoy, I suggest you make a list of all the foods that:
a. You enjoy eating and 
b. Are healthy
Keep the list handy and pull it out every time you're tempted to complain that healthy food is boring.
Often, enjoying your food and staying on the healthy lifestyle track is just a case of trying some new recipes and experimenting with new flavours to keep the enjoyment for your food. 
#2 - Foods that make you feel yuck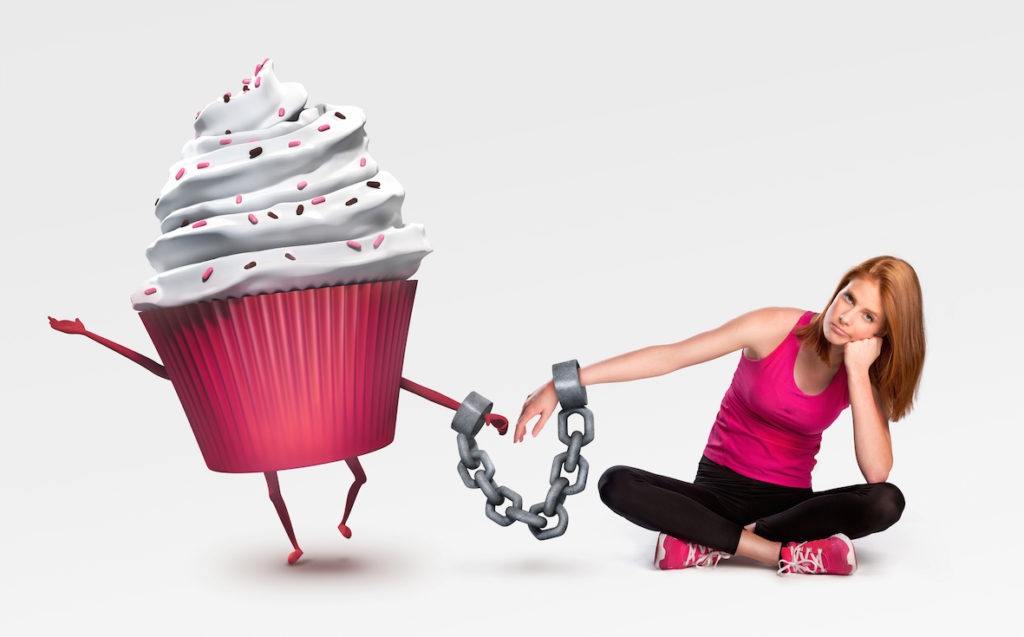 Bloated, cranky, low in energy – we all know what those foods are that make us feel like that.
After you eat, do you feel awesome a couple of hours later, or even half an hour later? Do you feel on top of the world? Do you feel like exercising?
Or do you feel blah? Do you feel like lying on the couch?
Pay close attention to how foods make you feel and choose the ones that make you feel great. 
#3 - Foods that you feel bad about
Getting stuck in feeling bad - whether that feeling is regret, guilt or stress has no positive to it. These feelings often arise from over-eating - or eating something you wish you hadn't.
It's so common that we beat ourselves up for it or just have an under-lying feeling of annoyance at ourselves all day - and it gets us nowhere. In fact, it can often make us want to turn to more junk food to console ourselves. 
Often, we think that if we just make ourselves feel crap enough, it might stop us from doing it again in future. But that is usually an illusion.
It's much more fun to make our decisions from a place of wanting to honour and respect ourselves by making choices that we feel happy about. 
When I used to eat flour or sugar, I could hardly bear being left with hours of feeling at odds with myself afterwards. All for a few moments of pleasure.
I hate not honouring the commitments I've made to myself.
But I've learned over the years (from many years of dieting and bingeing patterns) that if I'm going to choose to eat something, I'm going to own my choice and refuse to feel guilty.
I will learn from it by using it to inspire better decisions next time - rather than indulging in an internal beat-up session. 
If you're going to have a certain food, at least enjoy it and make it worth it - then move on.
#4 - Foods that you just can't stop eating
Even if it's healthy, it's best to avoid foods that you can't stop eating. Otherwise, you can end up on a slippery slope that's hard to get off.
For me, I generally avoid sugary food especially food like lollies, because they are so addictive. I hate feeling like any food is controlling me.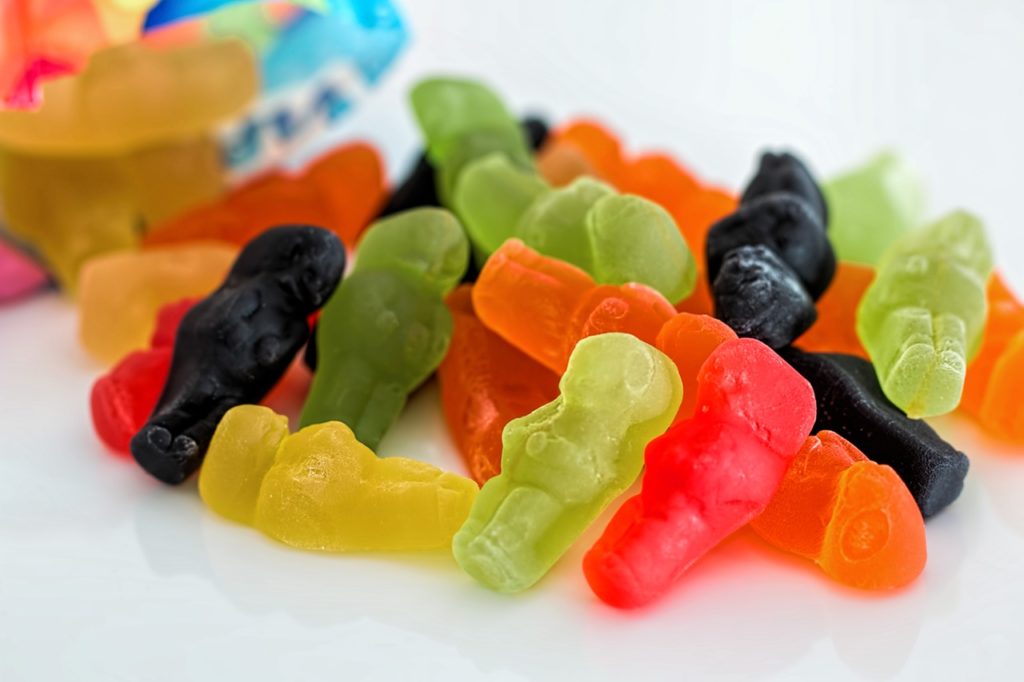 Cashews is another food I find just so hard to stop! I know they're healthy, but should be eaten in moderation. So I choose to either not buy them, or keep them in the back of my freezer in a dark plastic bag and portion them out. They are one of the most addictive foods for me.
Rice crackers is another one for me. The packet says that a serving is one of the rows of crackers. But once I open the packet, if I'm hungry and not mindful, I find it hard to stop at one row. 
We all know those foods that we open the packet - and next thing we know the bag's finished.
So either avoid these foods, or if you don't want to give them up, portion out your serving and put the rest out of the way – out of sight, out of mind.
#5 - Food that's fake
Fake food doesn't fully satisfy us and is usually so nutrition devoid that our body keeps crying out for more nutrition - so we tend to overeat in an attempt to keep our body happy. 
There is so much fake food everywhere, disguised as real food. Food that's got a long expiry date is generally loaded with preservatives or chemicals.
There are many people who eat a lot, but are still malnourished because so much of what they are eating are more like non-foods. 
Eat real food whenever you can. This includes fresh, natural and unprocessed food.
This is not a rule, it's a tool. YOU get to choose - it's your body.
Follow what feels right to you in order to feel great and keep your body happy.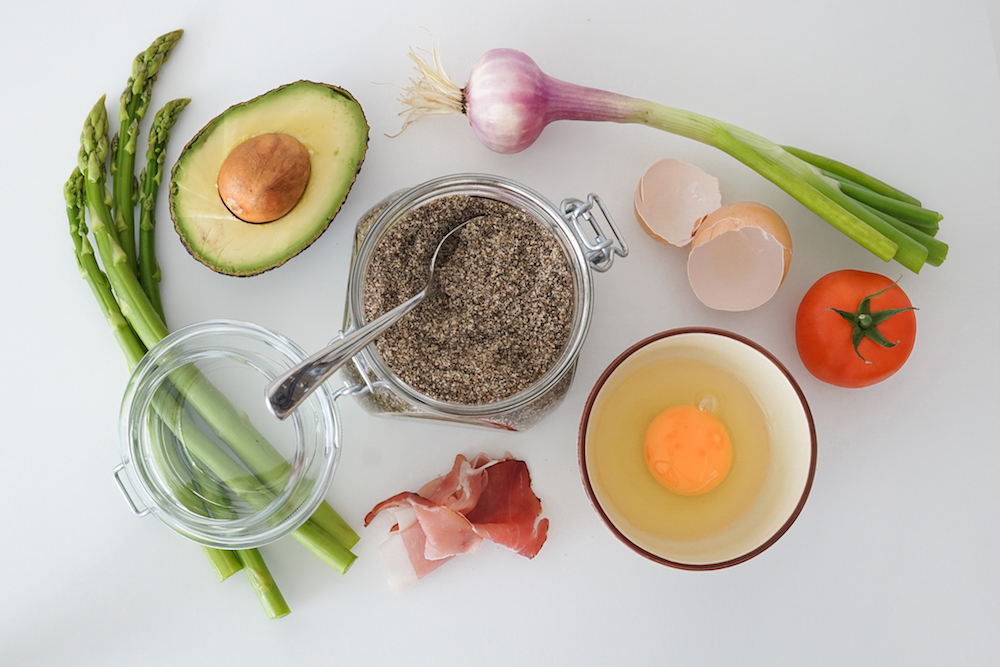 Want to find out more?
I have spent thousands of hours helping people get great RESULTS in body transformation and I know I can help you too. 
Take the next step and click below to receive my most popular articles on how to get a healthy, lean and sexy body.