I hope you've been enjoying the new series 'Fit Life Stories' - all about the stories of fit and healthy people.
My hope is that you will find extra keys and tips that will help inspire you in your health and fitness journey. 
This week I interviewed Tyla Skantzos.
Welcome Tyla!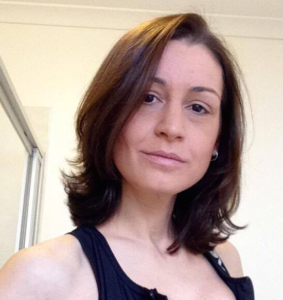 To start with, please tell us a bit about yourself and a day in your life: 
I am a mother of a very active 7 year old boy and work full time. I wake at 5.30am every day and go for a 6km run or do a 30min HIIT workout.  I know that this is the best time of day for me as no-one else is awake and I can truly get the best out of my work out.
Once I'm done, it's a 10min stretch and a big glass of water then off to shower. The mornings are so invigorating and it's as if the world hasn't woken up yet. I eat breakfast every morning without fail. If you start your day right it is so easy to keep on track.
Why do you keep healthy and active?
Keeping healthy and active is important to me. My mind and body perform their best once I have trained them first. Without my morning exercise, the rest of the day seems sluggish or I feel like I need to move which distracts me from my day.
Once I have worked out for the morning, my body feels good which in turn makes me feel good.
What motivates you to keep up your routine?
Motivation can be hard, especially in the winter months. I know how good it feels after a run or workout and if you focus on what you want, you will get it.
I suffered from depression and anxiety in my life and the one thing that makes me feel good regardless is health and fitness. Yes there are days when I would rather curl up on the couch with a warm blanket but I know that it will not put me in the right mood for the day.
What differences have you felt since you started on your routine?
I have felt so many great benefits from doing my morning routine. After giving birth to my son, I had put on 30 kilos from the pregnancy and fluid. It was depressing and I didn't want to do anything.
Once I started moving and making healthy choices, things just started feeling better. Once I started working out and sweating, my skin felt better. After going for a run, I seemed to clear my head and my thoughts were clearer.
Did you get advice or support on what to do?
To begin with, I didn't get advice I simply started moving more. Then to keep going with the changes, I got help from a Personal Coach on some changes that I could do with ease that would help me get back on track. It was invaluable.
Have you had any obstacles or setbacks? What did you do to overcome them?
There have been days where I just couldn't be bothered. I found myself making excuses. Then I found myself self-sabotaging but going all out on bad food as well.
The downward spiral is harder to get out of than anything else. I just had to pick myself up, re-adjust my mind, focus on how good I know I can feel and get back on track.
We are all human and stings happen. We need to stop beating ourselves up about it and get back on track.
What advice would you give others about getting motivated to be healthy and fit?
I believe everyone needs to be happy with themselves. Yes it can be hard to get going, but no-one ever regretted it once they were going.
Don't beat yourself up if something doesn't go according to plan, just keep going.
What inspires you?
I get inspired seeing people out in the outdoors just happy and smiling and giving it their all. I love seeing people exercising and having fun.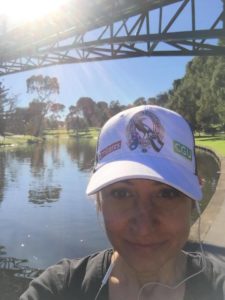 Thanks for sharing your fit life story with us Tyla!
You're definitely an inspiration - especially for busy Mums!
Keep up the great work.
Kat
Want to share your story?
Do you like to keep yourself healthy and fit? Do you have an inspiring story to share? 
If so, there's an opportunity to be featured on this new 'Fit Life Stories' series. Share your wisdom and help motivate people to stay active and eat well. 
Please let others know who love to inspire people also. 
I'd love to hear from you.