I'm so excited about my new series 'Fit Life Stories' - where I share stories about the fit and healthy lives of the people I know.
I'm looking forward to reading about what inspires and motivates them to stay healthy and active. 
My hope is that you will find extra keys and tips that will help inspire you in your health and fitness journey too. 
This week I interviewed Anita Gilbert.
Welcome Anita!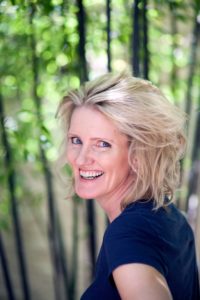 To start with, please tell us a bit about yourself and a day in your life: 
"Life is busy, that's one thing we all share. My husband and I have two daughters, 12 and 13 and I'm in the midst of opening my own business.
To keep on top of everything I try to something every day, whether it be 15 minutes of yoga, a bike ride with the girls or a barre class. I believe it's important to mix it up and by doing set a good example for our girls."
Why do you keep healthy and active?
"It just makes me a better person. When I exercise I feel healthier and I make better food choices, I sleep better and I'm generally a lot less stressed (much to the relief of those around me!).
Exercise is the key for everything else falling into place."
What motivates you to keep up your routine?
"The positive impact it has not just on my body but my entire life.
I function in a much more positive and productive way when I exercise and everything just falls into place."
What differences have you felt since you started on your routine?
"Physically I feel energised, toned and less prone to those little aches and pains.
The biggest differences however, I think are felt mentally, with reduced stress, a happier more positive outlook and just feeling good about myself and what I can achieve."
Did you get advice or support on what to do?
"I've always been active, from tennis as a child to gym and yoga throughout the rest of my life.
I trained as a yoga teacher which has given me a whole new insight into the way the body functions and the connection with the mind."

Have you had any obstacles or setbacks? What did you do to overcome them?
"I have scoliosis (a spinal condition) which was diagnosed when I was 12. I was always told by doctors to stay active and keep the muscles around the spine strong.
This, however proved only to be half the story and I found this had very negative implications for my flexibility. Through yoga I've been able to improve the flexibility of my back but it's been a long and often frustrating road.
Through my own experiences I believe the key to long lasting health is a combination of strength and flexibility. If we can keep our bodies strong and supple we're headed for a much healthier body in 10 years' time."
What advice would you give others about getting motivated to be healthy and fit?
"A trainer and friend once told me "anything is better than nothing".
This really resonated with me as being too busy to get to the gym or take a class was my usual excuse.
If you can do something on a daily basis the positive effects will start to build and you'll be feeling fitter and more positive."
What inspires you?
"I really want to set a positive example for our girls. I want to show them that being active and healthy is the most important habit you can form and take with you for the rest of your life.
Children today lead a much more sedentary lifestyle with the social media focus on body image stronger than ever.
By promoting a healthy body and a healthy mind we strengthen the resilience of children to move confidently through those turbulent teenage years and into healthy adults."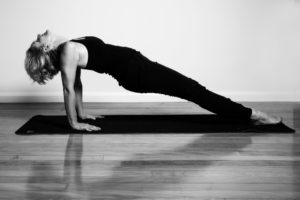 Thanks for sharing your fit life story with us Anita!
You're a real inspiration to keep going despite the obstacles. 
Keep it up!
Kat
Want to share your story?
Do you like to keep yourself healthy and fit? Do you have an inspiring story to share? 
If so, there's an opportunity to be featured on this new 'Fit Life Stories' series. Share your wisdom and help motivate people to stay active and eat well. 
Please let others know who love to inspire people also. 
I'd love to hear from you.