This week, I interview Angela Noy from Creative Action Personal Training.
Ange is such a trooper - she's been through her fair share of challenges, but continues to bounce back and move forward!
Thanks for sharing some of your inspiring story with us Angela!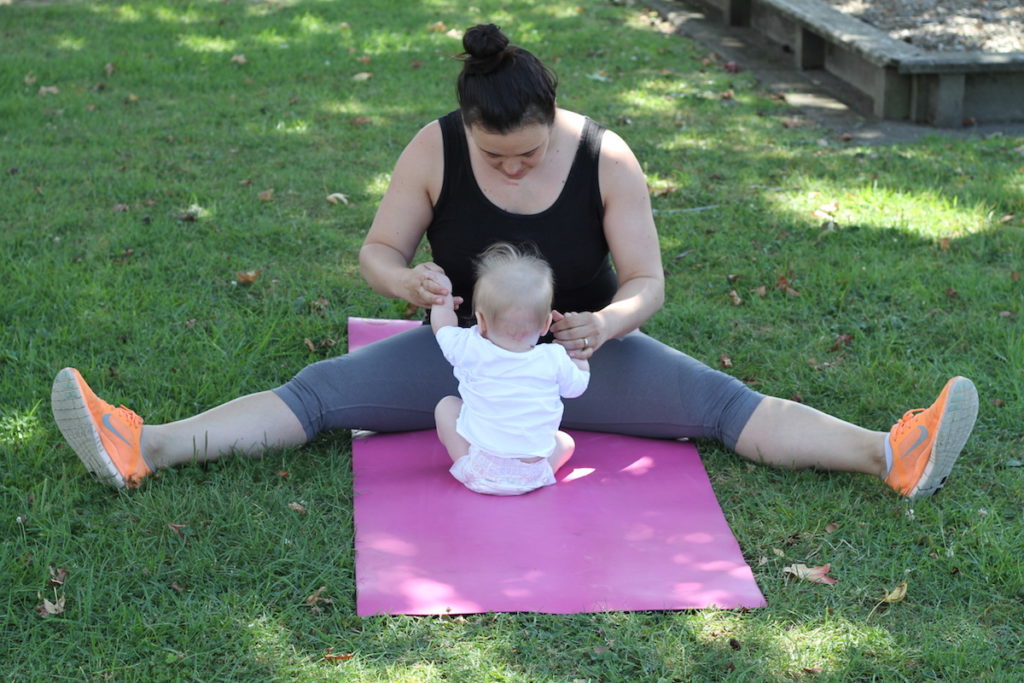 Tell us about yourself and a day in your fit life:
My fit life is very different from what it was a few years ago! I had my first baby last year and everyone (including myself) thought I'd just bounce back easily into my health and fitness routine.
I was still studying to be a yoga instructor and working as a Personal Trainer at the same time, and that combined with a range of initial postnatal health problems derailed everything.
Now that we are almost a year and a half on I've almost managed to rope it all in!
I do some kind of activity every day but it's not always a pre-planned workout. This has made nutrition really important as it's the one thing about my day I can always control.
Before baby I had a set fitness routine that involved 1-2 hours of training on most days of the week.
Now it shifts and changes. I have a best case scenario routine planned every week but if it goes out the window, I have backups.
Sometimes it will be 5 minute bite-sized mini workouts scattered throughout the day whenever I can fit them in with my daughter (and she might be climbing all over me or joining in when it does happen).
It has become less about a typical routine and more about cumulative effect training!
Why do you keep healthy and active?
Because I have Polycystic Ovarian Syndrome (PCOS), lifestyle choices are super important to help keep it in check. 
Keeping healthy and active helps me feel better physically and mentally, and also means I'm in the best position to take care of my family.
What motivates you to keep up your routine?
My 'routine' is such a fluid thing that every day looks different and I have to frequently remind myself that any workout is worth the effort - whether it's one minute or one hour, stretches in the car on my way to an appointment or a cardio class at the gym.
I started doing yoga around 10 years ago to supplement my gym training, but went back to school to study as an instructor last year as I felt the gym environment didn't always cater well to people who are chronically tired or stressed out (especially mums, office workers and shift workers).
Yoga helps to fill that gap by providing low impact exercise which increases body awareness and can be as vigorous or restorative as you need it to be. This has become even more relevant since becoming a mum myself!
I have to keep reminding myself that I can't train hard and fast every day or I'll end up burned out, so giving myself that permission to have a workout that only involves stretching or a gentle walk has been really liberating and helps keep me motivated in the longer term.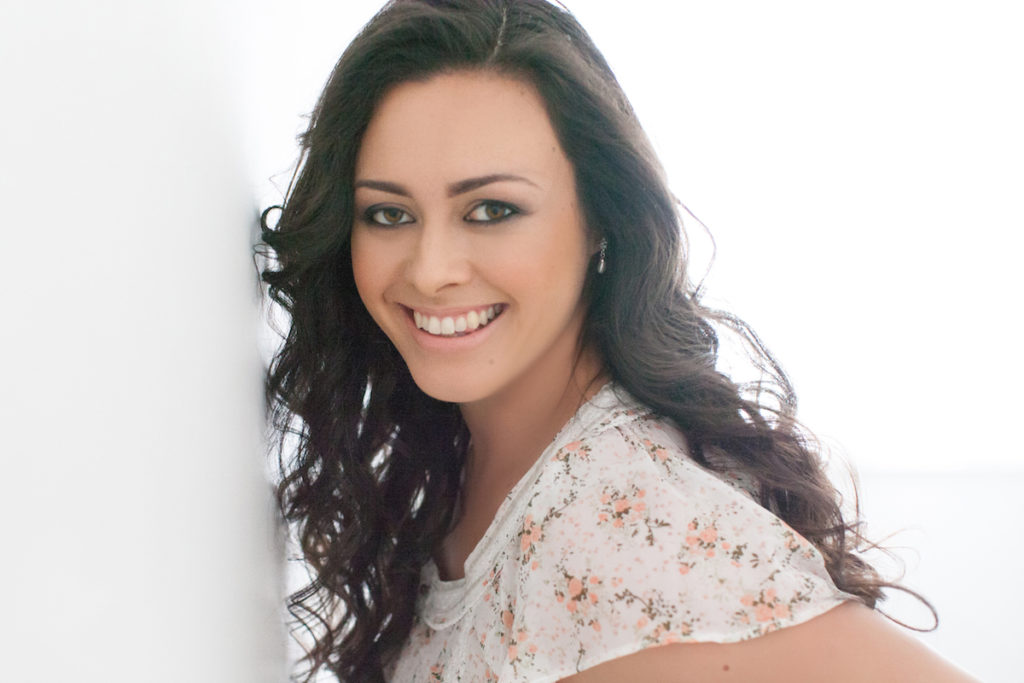 What differences have you felt by being healthy and fit?
At the time I fell pregnant I was doing yoga all the time, was training as a competitive rower for multiple hours on the water most mornings of the week. I also did ice skating 2-3 times a week, and went to the gym most evenings for classes or training sessions.
After I gave birth everything dropped off completely for around three months and then I gradually started reintroducing exercise again.
Six months later I had a partial mastectomy to remove a breast lump, and a subsequent infection meant my fitness routine took another hit.
When I do workouts now I feel my posture improve (I'm always hunched over baby breastfeeding/playing with her/picking her up), my mood lift and my energy levels improve.
Fitness and health has become more about the simple things; feeling good and functioning without pain.
Did you get advice or support on what to do?
As I'm a Personal Trainer, I already had a decent idea of what to do, but I recently did a certificate in postnatal women's yoga and it has changed the way I train and the focuses of my workouts across the board.
Regardless of your experience level, sometimes a different outlook can give you fresh inspiration and direction in your training.
What challenges have you had and how did you overcome them?
The husband helps me get organised and out the door to my gym sessions which I schedule into my weekly diary like clockwork, though these sometimes don't happen if I've spent all night up with the baby or hubby has to go to work.
I have diastasis recti (abdominal separation) and sacroiliac issues in my lower back, so my training has become all about rehabilitation of my core muscles and pelvic stabilisers.
I haven't so much overcome my challenges, as found work-arounds for them and given myself permission to take my time getting there.
What inspires you?
Focus on what you can do rather than what you can't - there is always something.
Even if it's just several rounds of deep belly breathing and some gentle neck stretches. It's all about keeping up the habit.
What advice would you give others about getting motivated to stay active?
Mothers! I never really appreciated just how big a job it is until I became a Mama myself, but you're on the go and multi-tasking from first thing in the morning until your head hits the pillow at night (if it hits the pillow at all!).
Every single mother is a Superwoman and I always feel honoured when my Mum clients take time out of their busy days to come and train with me.
They have inspired me to move towards specialising in pregnancy and postnatal women's exercise.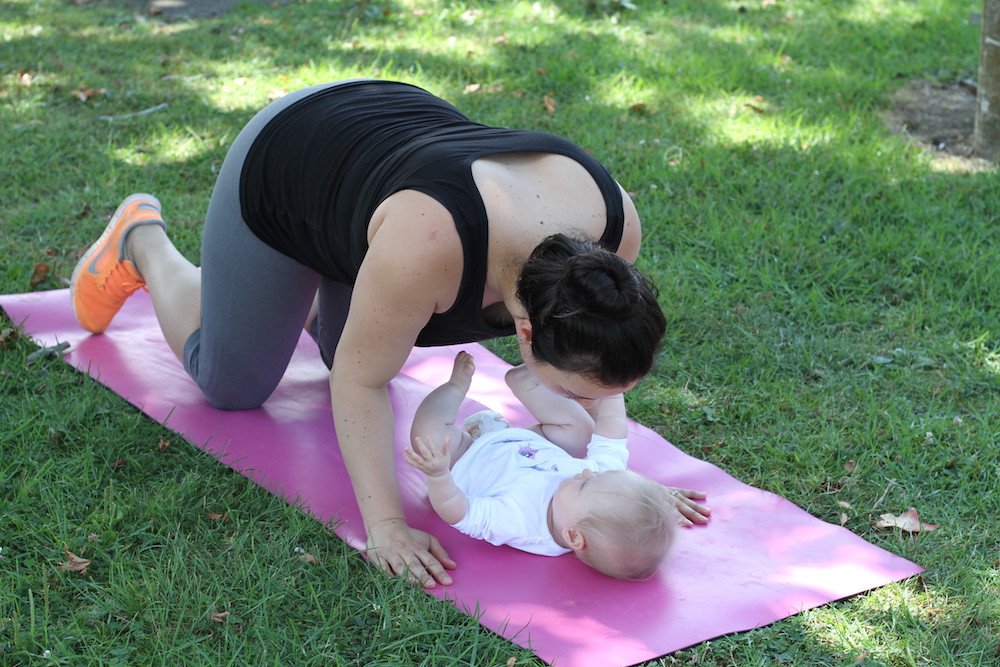 Thanks Ange!
You're incredible 🙂
Keep changing lives!
Kat
Is it your turn?
Would you like to transform your body and achieve your health and fitness results?
I know I can help you achieve the health and happiness that you really want, just as I have with thousands of others. 
Get the support and guidance you need to get a fit, lean and strong body this year.
Many people wish that their year will be better, without creating a plan on how to make that actually happen!
Many people set goals that they never achieve, or simply wish things would change without having to take any different actions. 
Let's get you the energy, motivation and focus you want in 2017!
Book in for a complimentary 30 minute strategy session, where I help you create your plan for a better body, in less time... for good!
Spaces are limited. Click the link below to grab yours: