I'm so happy to share with you my new series 'Fit Life Stories' - stories about the fit, healthy and inspiring lives of the people I know.
I'm looking forward to sharing what motivates them to stay healthy and active. My hope is that you will find extra keys and tips that will help inspire you in your health and fitness journey too. 
This week I interviewed Kathryn Dodd.
She's the director of the Great Health Guide Magazine. It's a fantastic magazine covering a broad range of topics within holistic health - I highly recommend you check it out!
(You may even see a contributor you recognise)
Welcome Kath!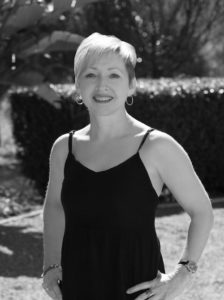 To start with, please tell us a bit about yourself and a day in your life: 
"I'm a lover of all things health; I'm up early with the birds.
I know lemon water is a great way to start the day and my body just cries out for it. It's not just one glass but several over the first hour or two before I have brekkie.
Where possible I try to be organised the night before so everything is organised for the next day – from lunch, packed gym gear, clothes ironed etc. No decisions to be made – it's just removes potential stress and rushing.
Lately I've also been realising the benefits of not eating dinner in front of the TV. Being intentional, enjoy dinner and know when I'm just about full – 80% in fact.
Sleep – vital. Early to bed is the best start to my next day (since I wake up early) so where possible my aim is not blow the night out and stay up to all hours."
What are some of the most important things to you in staying healthy?
"More and more I'm realising the benefits of finding ways to refresh my soul. Everyone is different but for me it's being in nature, seeing beautiful things (art galleries), and being creative. This is another important aspect in balance. Work hard but also find the things that bring the balance back.
For me, balance is important and it's not all about physical health but a balance of emotional, relational and spiritual health. As a Christian, my time with God is vital – when I don't hang out, talk & listen to Him my day is always different – it just doesn't go as well. So I prioritise that time.
Another balance to great health – do what you love. I own a company called Great Health Guide magazine and I love what I do – liaising with my team, authors and partners. Life is just too short to live a life of daily dread." 
Why do you keep healthy and active?
"I value longevity and want to ensure that my life is long and healthy.
I frankly don't want to spend any time in doctor's surgeries or hospitals as a result of chronic disease caused by my poor lifestyle choices.
My philosophy is to do the simple things now."
What motivates you to keep up your routine?
"I enjoy feeling healthy and being well - I value that.
I feel strong and fit - like I'm 25 again." (editors note - "What, you're not still 25?!")
Did you get help or advice on what to do?
"Over the years I've received personal training advice and also valuable input from nutritionists."
What advice would you give others about getting motivated to stay active?
"Find the exercise you love – if you hate the gym then don't go.
What do you love - cycling, bush walking, the beach?
Just find it and do that. don't think you need to fit into the mould that society says is the norm."
What inspires you?

"Wanting to be the best version of myself – continue to learn, grow and be challenged."
"Thank you Kath! You're an inspiration. I love what you said about doing what you love - it can make a world of difference."

Kat
Here's the link again to the Great Health Guide Magazine for more inspiration on living a healthy lifestyle. 
Want to share your story?
Do you like to keep yourself healthy and fit? Do you have an inspiring story to share? 
If so, there's an opportunity to be featured on this new 'Fit Life Stories' series. Share your wisdom and help motivate people to stay active and eat well. 
Please let others know who love to inspire people also. 
I'd love to hear from you.